Model Information: E&C shops originally designed this tooling. It was later acquired by LBF and then by Hubert's and as of recently by InterMountain. Cars come factory equipped with Micro-Trains® trucks/couplers and are available with a variety of different loads. Examples can be found with E&C, LBF and Hubert's branding. InterMountain (as of 4/2019) has not yet produced a release though they definitely now have possession of the molds.
Prototype History
: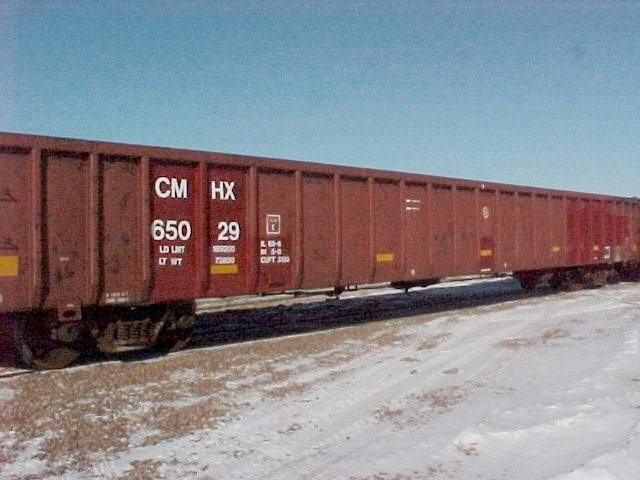 Generally used to haul scrap metal and loose bulk materials, gondola cars vary in length and side heights. Mill Gondola cars are more commonly used for high-density commodities and have a flat bottom while regular Gondola cars are most commonly used for coal or crushed aggregates and can have a flat or tub bottom configuration.
Steel-sided 65' mill gondolas date back to at least the 1940s, however specialized rib-sided "mill" gondolas are a relatively modern design. These cars are intended for use with the steel trade, and they are used to transport just about anything that can be loaded using an overheard crane. They date from the 1970s forward.
Road Name History
: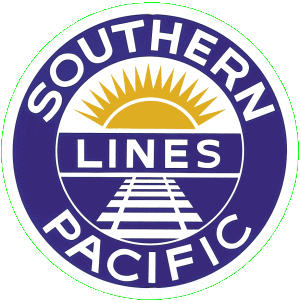 The Southern Pacific Transportation Company (reporting mark SP), earlier Southern Pacific Railroad and Southern Pacific Company, and usually called the Southern Pacific or (from the railroad's initials) Espee, was an American Class I railroad. It was absorbed in 1988 by the company that controlled the Denver and Rio Grande Western Railroad and eight years later became part of the Union Pacific Railroad.
The railroad was founded as a land holding company in 1865, later acquiring the Central Pacific Railroad by lease. By 1900 the Southern Pacific Company was a major railroad system incorporating many smaller companies, such as the Texas and New Orleans Railroad and Morgan's Louisiana and Texas Railroad. It extended from New Orleans through Texas to El Paso, across New Mexico and through Tucson, to Los Angeles, through most of California, including San Francisco and Sacramento. Central Pacific lines extended east across Nevada to Ogden, Utah, and reached north through Oregon to Portland. Other subsidiaries eventually included the St. Louis Southwestern Railway (Cotton Belt), the Northwestern Pacific Railroad at 328 miles (528 km), the 1,331 miles (2,142 km) Southern Pacific Railroad of Mexico, and a variety of 3 ft (914 mm) narrow gauge routes.
In 1929 SP/T&NO operated 13848 route-miles not including Cotton Belt, whose purchase of the Golden State Route circa 1980 nearly doubled its size to 3,085 miles (4,965 km), bringing total SP/SSW mileage to around 13,508 miles (21,739 km).
By the 1980s route mileage had dropped to 10,423 miles (16,774 km), mainly due to the pruning of branch lines. In 1988 the Southern Pacific was taken over by D&RGW parent Rio Grande Industries. The combined railroad kept the Southern Pacific name due to its brand recognition in the railroad industry and with customers of both constituent railroads. Along with the addition of the SPCSL Corporation route from Chicago to St. Louis, the total length of the D&RGW/SP/SSW system was 15,959 miles (25,684 km).
By 1996 years of financial problems had dropped SP's mileage to 13,715 miles (22,072 km), and it was taken over by the Union Pacific Railroad.
Read more on
Wikipedia
.
Brand/Importer Information
:

The LBF company was based in Roseburg Oregon founded by Fred Becker. LBF was the successor company to E&C Shops, also founded by Becker. LBF also did business under the name USA Plastics. USA Plastics/LBF opened for business in 1993. They produced N Scale models using toolings purchased from the E&C Company. Later, in 1998, LBF folded and the toolings were sold to Hubert's Model RR Manufacturing group which was also located in Roseburg. Hubert had been one of Becker's partners in LBF/USA Plastics. Later, when Hubert's operation folded, the toolings were acquired by InterMountain.
Item created by:
CNW400
on 2020-11-19 09:15:51
If you see errors or missing data in this entry, please feel free to
log in
and edit it. Anyone with a Gmail account can log in instantly.