Specific Item Information: Quality Craft kits came out starting in the early 80s [more or earlier, as per the 1976 announcement]. They consist of metal castings, assorted hardware, decals, and pre-cut / color-coded / polished wood (trucks and couplers not included). The same kits were later sold by Gloor Craft.

I don't know what specific prototype this model might be based on, but it looks like the cars ACF built for Railbox starting in 1974.

N-Scale Freight Car Encyclopedia
Model Information
: First released in 2007 in the Atlas Trainman range.
These models feature:
prototypical non-terminating corrugated ends;
diagonal paneled roof;
single 10-foot YSD design sliding door (non-operating);
detailed cross-member attachment rivets on the side sills;
weighted, detailed underframes;
true scale dimensions with accurate details;
equipped with AccuMate knuckle couplers.
Prototype History
: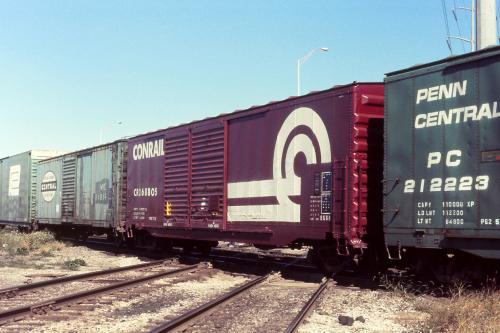 While the 40-foot boxcar was a standard design, and it did come in different setups depending on the type of freight being transported, it was not large enough for efficient mass commodity transportation. The 50-foot boxcar made its first appearance in the 1930s and steadily grew in popularity over the years, which further improved redundancies by allowing for even more space within a given car. Today, the 50-footer remains the common boxcar size. After the second world war ended, and steel became once again readily available, steel became the go-to choice for construction of boxcars. ACF was one of the most prolific builders of these cars.
Road Name History
:

RailBox Company (reporting marks ABOX, RBOX, TBOX, FBOX), founded in 1974, was created to address a boxcar shortage in the United States in the 1970s.
The concept behind RailBox, as evidenced by their slogan "Next Load, Any Road!" was that since Railbox was owned by many of the railroads as a privately owned cooperative, their boxcars were not subject to load/empty rules. Railbox cars could be assigned for service anywhere in Canada, Mexico and the United States on lines where an AAR Plate-C loading gauge is permitted. Railbox purchased boxcars from many Manufacturers including American Car and Foundry (ACF), Farmers Machinery Company (FMC), and Pullman-Standard (P-S).
Under the ICC car routing rules in effect at the time, cars owned by operating companies were supposed to be routed back to their owning road as soon as possible or the host road would have to pay demurrage(car storage and handling) charges. This was the cause a shortage of available cars and not an actual shortage of boxcars numerically. As empty cars were required to be routed back to their home railroad instead of being loaded and routed to another destination.
RailBox cars are all boxcars and are painted yellow with black doors. RailBox cars had a bold graphic side logo, which was a stylized X made of red and blue intertwined arrows to symbolize free flow. During the 1970s many railroads had old fleets of railcars. Due to the poor financial state of many railroads these cars were dirty and grimy. Railbox cars stood out with their bright yellow paint and large logos. The company's car reporting marks, as noted above, ended in the letter "X". Under FRA designation reporting marks ending in "X" are assigned to private owner cars.
As of 2015, many RailBox cars are still in service. The rise of intermodal containerized freight (which began in the late 1980s and early 1990s) has reduced the demand for full carload boxcar service. Also deregulation in the 1980s eliminated the legacy car routing rules, reaching its peak with the elimination of the Interstate Commerce Commission in 1995.
RailBox (and the similar Railgon Company) are currently subsidiaries of TTX Company.
From Wikipedia
Brand/Importer Information
: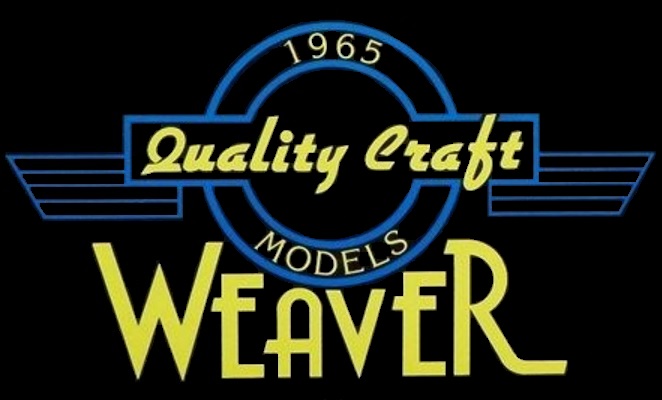 Quality Craft Models was an American Hobby Manufacturer founded in 1965 by Bob Weaver and his wife Shirley. It started as an operation producing wooden and white metal Craftsman Kits consisting of buildings and rolling stock, in gauges from 'N' to 'O'. Over time Quality Craft grew into a major manufacturer and supplier of ready-to-run plastic and brass 'O' gauge 2-rail and 3-rail scale model trains representing American railroad prototypes from the middle 20th-century to the first part of the 21st century.
Item created by:
dennis.kamper
on 2022-02-25 10:34:15. Last edited by
dennis.kamper
on 2022-02-25 10:34:49
If you see errors or missing data in this entry, please feel free to
log in
and edit it. Anyone with a Gmail account can log in instantly.