Specific Item Information
: -Rerun of paint scheme - now with sound!
Operating LED-illuminated front deck-mounted ditch lights
Printed and LED-illuminated number boards
Factory-applied detail parts: wire grab irons, 3-hose MU clusters, uncoupling levers, windshield wipers, sunshades, brake wheel, and more
Tall snowplow with open doors
Operating knuckle couplers – Micro-Trains® compatible
Body mounted coupler box – accepts Micro-Trains® 1015/1016 type couplers without modification
Front LED-illuminated headlight with lenses on low short hood
Detailed cab interior with floor, rear wall, seats, and desktop
Printing and lettering legible under magnification
ESU-LokSound 5 Micro DCC & sound decoder with "Full Throttle"
Accurate FDL-16 prime mover and auxiliary sounds, horn, bell, and more
Cube-type speaker
Operates on both DC and DCC layouts
Model Information: This model was introduced in 2009 (ES44AC), 2010 (ES44DC) and 2013 (ES44C4). The Fox Valley ES44AC was their first N scale locomotive model. It is an amazing first effort. The paint and detailing are outstanding (exceeding even the likes of Atlas and Kato). They run quietly and can pull a lot of cars on a flat surface and handle well even on steep inclines.
This is a typical modern engine with a split frame, blackened metal wheels, dual flywheels, and LED lighting.

This ES44C4 is using FVM standard DC body; FVM tooled new trucks to represent the added levers and cylinders that raise and lower the middle axle on the real deal. This is done to adjust the amount of tractive effort applied to the rails on the 4 drive axles.
DCC Information
:
Original Fox Valley Models Accepts NEM-651 plug-in decoder.
Scale Trains produced DCC Ready Accepts Next-18 plug-in decoder.
Prototype History
: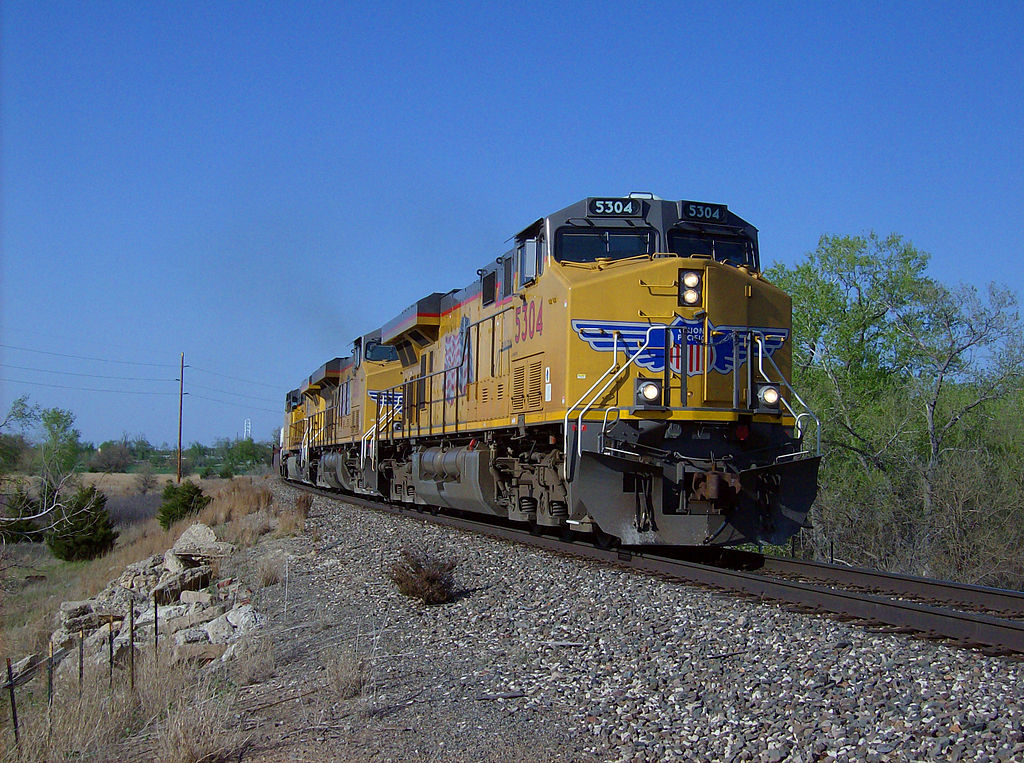 The Evolution Series is a line of diesel locomotives built by GE Transportation Systems, initially designed to meet the U.S. EPA's Tier 2 locomotive emissions standards that took effect in 2005. The first pre-production units were built in 2003. Evolution Series locomotives are equipped with either AC or DC traction motors, depending on the customer's preference. All are powered by the GE GEVO engine.
The Evolution Series was named as one of the "10 Locomotives That Changed Railroading" by industry publication Trains Magazine. It was the only locomotive introduced after 1972 to be included in that list. The Evolution Series, mainly the ES44DC, ES44AC, and ET44AC, are some of the best-selling and most successful freight locomotives in United States history, far surpassing the output of Electro-Motive Diesel.
ES44AC
The ES44AC (Evolution Series, 4400 HP, AC traction) replaced the AC4400CW model in the General Electric catalogue. The GE Evolution Series ES44AC locomotive represents an incredible combination of power, performance and efficiency. Originally designed to meet US EPA Tier 2 emissions, the ES44AC locomotive utilizes a 12-cylinder GE Evolution Series engine with 4-stroke combustion technology to maintain horsepower, reduce emissions, and lower fuel consumption compared to GE's predecessor 16-cylinder FDL engine. From 2005 to 2015, the ES44AC became GE's standard North American locomotive and a compelling platform for others worldwide.
ES44AH (C45AH)
The "H" in ES44AH stands for "heavy", which is in reference to a combination of subsystems that produce high levels of tractive effort at low speeds. UP's "AH" types are similar to CSXT's, except for their Hi-Ad trucks, and are designated C45AH's by Union Pacific.
ES44C4
The ES44C4 (Evolution Series, 4400 HP, AC traction, 4 powered axles) was introduced in 2009. While similar to the ES44AC, the ES44C4 has two traction motors per truck, instead of the conventional three such as on the ES44AC. The center axle of each truck is unpowered, giving an A1A-A1A wheel arrangement. BNSF Railway is the launch customer for this model.
ES44DC
The ES44DC (Evolution Series, 4400 HP, DC traction) replaced the Dash 9-44CW model in the General Electric catalogue. Primary users are BNSF Railway, CSX Transportation, and Canadian National Railway.
ET44AC
The ET44AC (Evolution Series Tier 4, 4400 HP, AC traction) replaces the ES44AC model. The GE Evolution Series ET44AC locomotive meets the U.S. Environmental Protection Agency's (EPA) stringent Tier 4 emission standards without the use of any aftertreatment, enabling railroads to gain significant savings through urea infrastructure cost avoidance and reduced operational costs. Part of the Ecomagination-certified Evolution Series, the ET44AC locomotive is designed to meet Tier 4 emissions standards by reducing emissions by 70% below Tier 3 requirements. GE Transportation has invested $600M in the Evolution Series since its introduction in 2005 and is the first supplier of Tier 4 locomotives for Class 1 railroads.
ET44AH (C45AH)
Successor of the ES44AH.
ET44C4
Successor of the ES44C4.
From Wikipedia
From GE transportation website
Read more on
American-Rails.com
Road Name History
: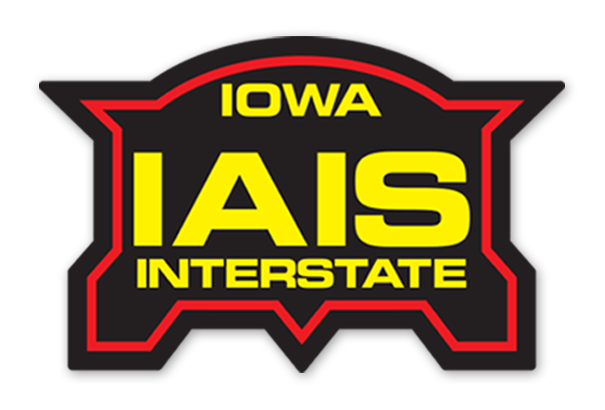 The Iowa Interstate launched in 1984 to operate the former Rock Island mainline from Chicago to Omaha with a few short branches, and one longer branch to Peoria. The mainline also serves the Quad Cities and Des Moines along the way. Cedar Rapids is served by agreement with Cedar Rapids & Iowa City. This Rock Island route had been operated by the Iowa Railroad between 1981 and the establishment of the IAIS in '84. Chicago to Bureau is on trackage rights and the western terminal is actually in Council Bluffs with Omaha just over the state line. In total, the system is 580 miles. IAIS's parent company is Railroad Development Corp.
Early operations were mostly handled by the usual spin-off suspects, rebuilt first generation EMD road switchers. Of the 36 engines, only 3 GP38's and an Alco RS-36 were 2nd generation units. As traffic picked up over the years, they began to dump the first generation road switchers in favor of used 4 axle 2nd generation power. Now many of those have been returned and Iowa Interstate is going ultra-modern. As of this writing, their 44 engine fleet consists of: 12 ES44AC "GEVO"'s; 8 SD38-2's; 22 GP38-2's 1 GP38; and a pair of slugs.
They also have a pair of Chinese built 2-10-2 steam locomotives used for tourists and special events. They can also be found in freight service to break them in after shopping.
The addition of the 12 brand new GEVO's permitted IAIS to retire twice that number of older 2nd generation road switchers, and still have a net increase of pulling power. Two of these GEVO's wear Rock Island heritage colors.
In addition to the usual Midwestern mixed-manifest freights, IAIS has a respectable intermodal business. In the early years, this consisted of a single 5-unit Twinstack behind a GP9 (really!) As of this writing, IAIS sports its own fleet of Maxi-IV stack cars among others, and trailers and containers now move in sizable blocks.
Brand/Importer Information
: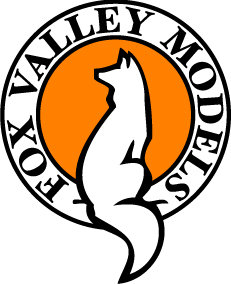 Fox Valley Models is a small supplier of model railroad and related products. FVM started by finding solutions to different challenges that model railroaders were faced with. Our first products resulted from a need to equip custom built passenger cars with tinted windows made of an ideal material; thin, flexible, easy to cut, simple to install, available in multiple colors and be affordable. We met those needs and even included a frosted version for the car's lavatory windows.
Other challenges inspired additional products including wooden grade crossings, trestles and different lineside structures. As our product line expands, input and requests from friends and customers help shape the product selection further.
Future products, under development, include more parts, structures, details and rolling stock. We strive to offer a good quality product at an affordable price.
Item created by:
CMK
on 2022-06-20 10:19:59. Last edited by
CMK
on 2022-06-20 10:21:21
If you see errors or missing data in this entry, please feel free to
log in
and edit it. Anyone with a Gmail account can log in instantly.