Model Information: Single Sliding Door Rib Side Without Roofwalk FMC. Originally designed by MDC Roundhouse. This tooling was acquired by Athearn in June of 2004 and re-released under the Athearn name. The MDC releases referred to this tooling as "FMC 50 Foot Boxcar - Single Door". Athearn refers to them as "FMC 5347 Box Car(sic)", but they are the same model.

The MDC Roundhouse releases typically came as kits (though some later releases were RTR) with an unpainted pewter underframe and truck-mounted couplers and blackened low-profile metal wheels. The Athearn releases have a nicer set of wheels (also low-profile). The Athearn models are always Ready-to-Run (RTR). The Athearn models have painted (black) underframes that are also metal (likely pewter or whatever MDC used). Athearn moved the couplers to become body-mounted and changed the coupling system from Rapido to McHenry. After inspecting them closely, I am not sure they can be swapped for MTL couplers without filing off part of the underframe, but I could be wrong. This presents a problem as McHenry couplers don't always play well with other couplers on long consists where that is a lot of force on each coupling point. The body has remained unchanged with the only detail part being the brake wheel.

The newer releases of this body style (as of 2017) market this boxcar as specifically modelling the FMC 5347 prototype.
Prototype History
: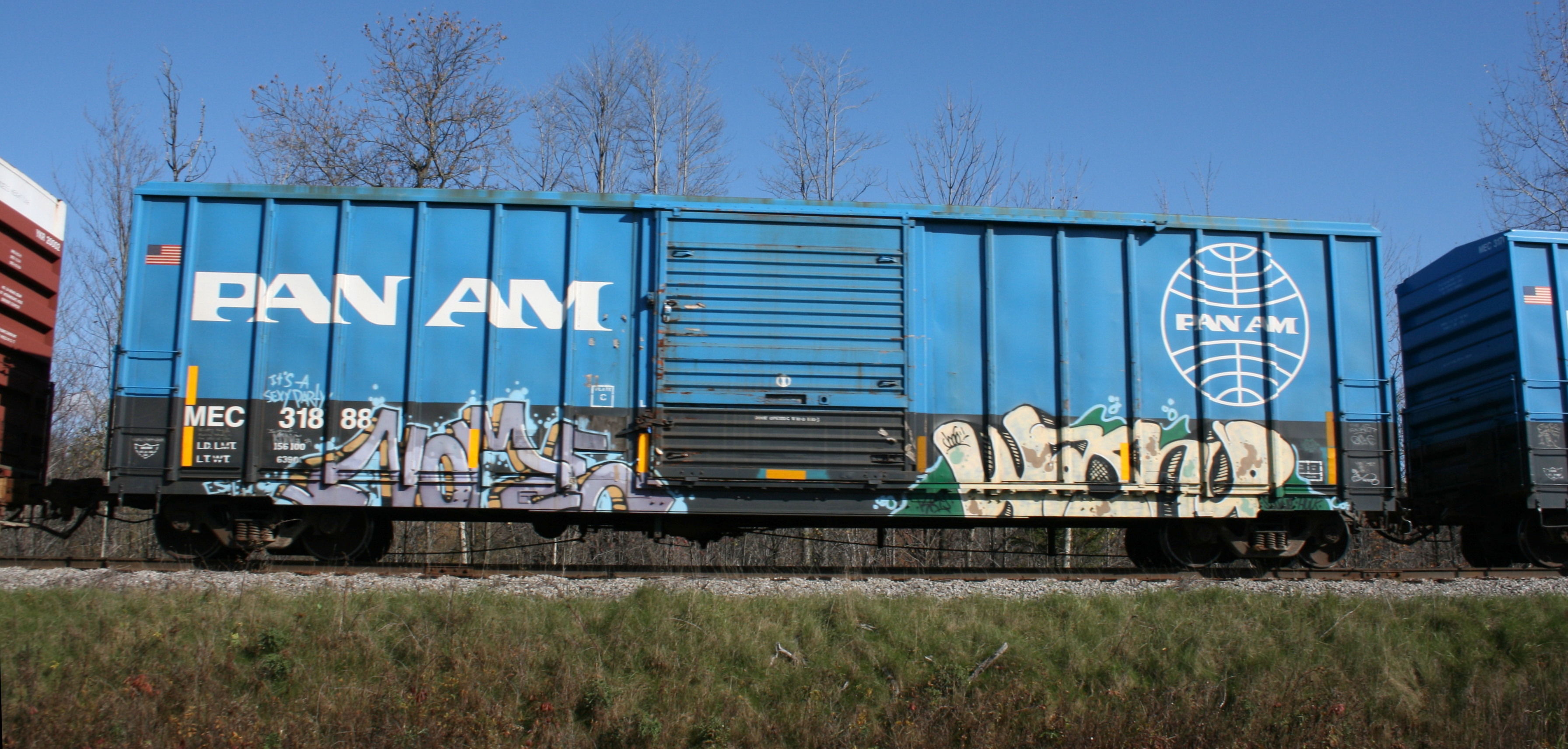 It was the mid 1970s, and the incentive per diem box car boom was just beginning. New, brightly painted box cars seemed to appear overnight. Many were lettered for various short lines. FMC (Food Machinery Corporation) was a significant builder of many of these cars. The 50' outside post, non-terminating end box car, became the foundation for new per diem cars built in the 1970s. The 50' FMC cars also varied in door configuration and style to better suit each customer. These cars can still be seen today at work (2017) on many ralroads.
The main difference between the 5077 cu. ft cars built by FMC vs the 5277-5347 cu. ft cars built by the same manufacturers is the overall height of the car, the smaller 5077 cars were Plate B while the larger 5277-5347 cars were Plate C.
Road Name History
: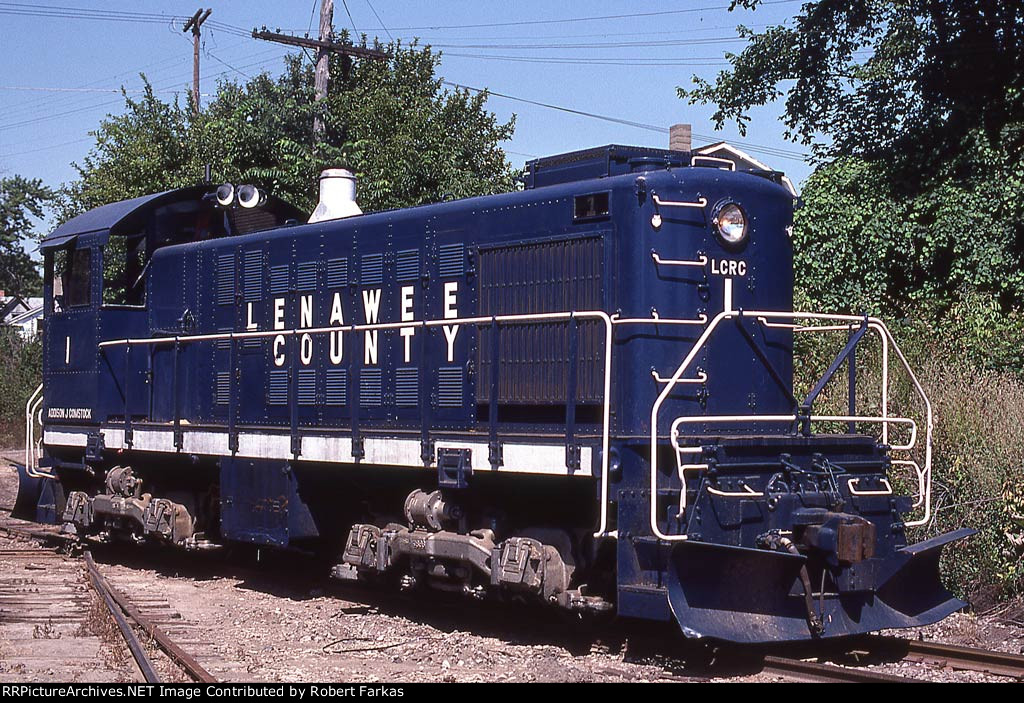 The LCRC opened in 1977 to take over operation on the former New York Central route from Adrian to Lenawee Junction, Michigan from Conrail. They connected with Conrail at Lenawee Junction and with Norfolk & Western at Adrian. In 1980, LCRC took over another ex-NYC branch from Grosvenor to Morenci. The deal included trackage rights on Conrail (for locomotives only) from Lenawee Junction to Grosvenor. This arrangement lasted only a year before washouts destroyed the line from Grosvenor to Weston. LCRC was forced to buy part of a DT&I branch and arrange for trackage rights over the N&W to reach the rest of the line to Morenci. In 1982, LCRC expanded again, this time between Lenewee Junction and Riga. This proved fortuitous because a new grain coop opened shortly after that would see seasonal 100-car unit trains. However, it wasn't enough. Heavy industry was leaving Michigan in droves. By 1989, the LCRC hauled just 300 cars. The last train ran in September of 1990. A year later, the new Adrian & Blissfield Railroad took over operation of the segment between its namesake towns.
Brand/Importer Information: N Hobby Distributing (NHD) was based at 24 York Towne Drive, Englishtown, NJ 07726.
Item created by:
Mopjunkie
on 2022-07-09 11:42:22
If you see errors or missing data in this entry, please feel free to
log in
and edit it. Anyone with a Gmail account can log in instantly.