Model Information: Life-Like worked with Sanda Kan to develop this tooling as part of Life-Like's push to move all production of rolling stock to China in the 1990s. As was common at the time, the ownership of the tooling was controlled by Sanda Kan which took advantage of this to manufacture this model for Industrial Rail as well as Life-Like. It has also been sold/decorated by Con-Cor, Bev-Bel and Eastern Seaboard Models, though I do not know if any of these other companies purchased the undecorated models from Life-Like or Sanda Kan directly.

Unlike many of the other Chinese models of this period, this one does not seem to be a direct copy of any of the earlier European made N Scale models. This series of boxcars models the modern, no-roofwalk 50' Evans high-cube prototype. It has been claimed that the model specifically targets the Penn Central X72 version of the Evans car.
Prototype History
: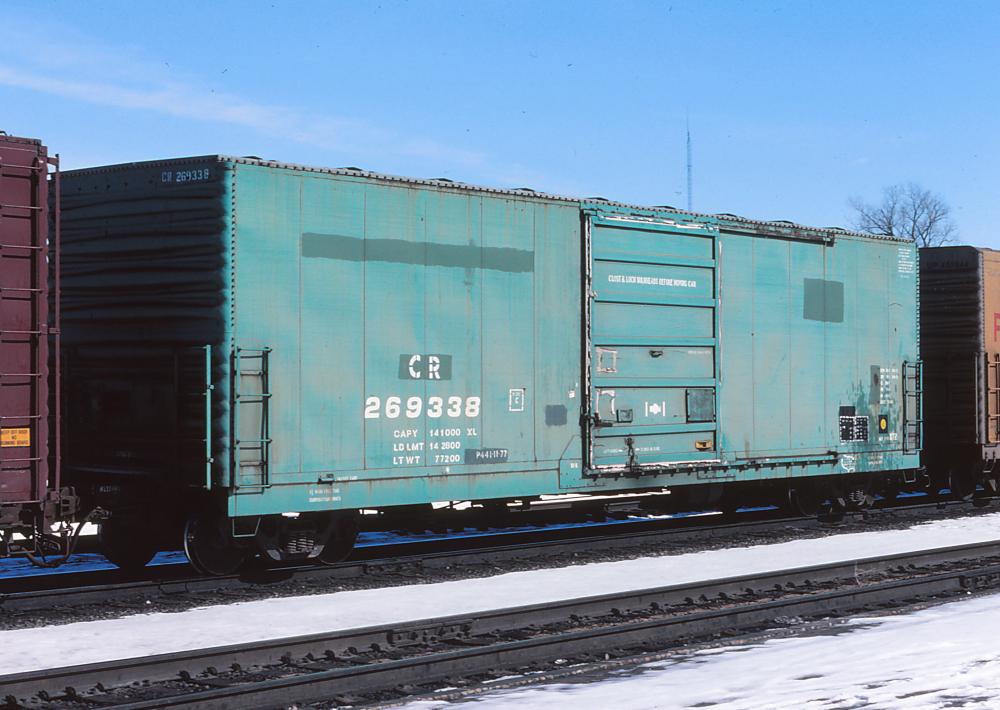 Between 1972 and 1973, Penn Central began purchasing the first of the 50' X72 boxcars from US Railroad Manufacturing (Evans) Blue Island, IL, plant. These cars would eventually find their way to Conrail in 1976, retaining their PC numbering series while getting CR reporting marks. However, many X72's can still be spotted in their original PC green paint scheme and PC reporting marks, though fairly rusted and faded.
There is only one subclass of the X72, the X72A. But as Jim Six points out in his Railroad Model Craftsman article, there appears to be no external distinction between the X72 and X72A. Both cars have welded panel construction, with 6-panel Superior doors. Yet I have photographed one X72, CR 269272, with a 6-panel Superior door with raised X-panels, for which no detail part is available.
The X72 is a general purpose boxcar that can be found in nearly every service, making is a very common boxcar. Some cars are equipped with DF Belt Loaders for assisting in loading and unloading of special equipment, while other cars are equipped with Dual Air Paks for shock control of goods, and pallets. These specially equipped cars are in assigned service to specific industries for specific loading.
Road Name History
: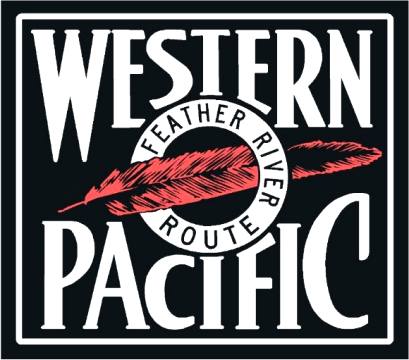 The Western Pacific Railroad (reporting mark WP) was a Class I railroad in the United States. It was formed in 1903 as an attempt to break the near-monopoly the Southern Pacific Railroad had on rail service into northern California. WP's Feather River Route directly competed with SP's portion of the Overland Route for rail traffic between Salt Lake City/Ogden, Utah and Oakland, California for nearly 80 years. In 1983 the Western Pacific was acquired by the Union Pacific Railroad. The Western Pacific was one of the original operators of the California Zephyr.
The original Western Pacific Railroad was established in 1865 to build the westernmost portion of the Transcontinental Railroad between San Jose, California (later Oakland, California), and Sacramento, California. This company was absorbed into the Central Pacific Railroad in 1870.
The second company to use the name Western Pacific Railroad was founded in 1903. Under the direction of George Jay Gould I, the Western Pacific was founded to provide a standard gauge track connection to the Pacific Coast for his aspiring Gould transcontinental system. The construction was financed by the Denver and Rio Grande Western Railroad, a company in the Gould system, which lost access to California due to the attempted acquisition of the Southern Pacific Railroad by the Rio Grande's main rival, the Union Pacific Railroad. The Western Pacific Railroad acquired the Alameda and San Joaquin Railroad and began construction on what would become the Feather River Route. In 1909 it became the last major railroad completed into California. It used 85-lb rail on untreated ties, with no tie plates except on curves over one degree; in 1935 more than half of the main line still had its original rail, most of it having carried 150 million gross tons.
The Western Pacific was acquired in 1983 by Union Pacific Corporation, which in 1996 would purchase its long-time rival, the Southern Pacific Railroad. In July 2005 Union Pacific unveiled a brand new EMD SD70ACe locomotive, Union Pacific 1983, painted as an homage to the Western Pacific.
Brand/Importer Information
: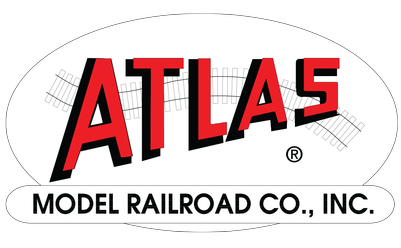 In 1924 Stephan Schaffan, Sr. founded the Atlas Tool Company in Newark, New Jersey. In 1933 his son, Stephan Schaffan, Jr., came to work for his father at the age of sixteen. Steve Jr. built model airplanes as a hobby and frequented a local hobby shop. Being an enterprising young man, he would often ask the owner if there was anything he could do to earn some extra spending money. Tired of listening to his requests, the hobby-store owner threw some model railroad track parts his way and said, "Here, see if you can improve on this".
In those days, railroad modelers had to assemble and build everything from scratch. Steve Jr. created a "switch kit" which sold so well, that the entire family worked on them in the basement at night, while doing business as usual in the machine shop during the day.
Subsequently, Steve Jr. engineered the stapling of rail to fiber track, along with inventing the first practical rail joiner and pre-assembled turnouts and flexible track. All of these products, and more, helped to popularize model railroading and assisted in the creation of a mass-market hobby. The budding entrepreneur quickly outgrew the limitations of a basement and small garage operation. Realizing they could actually make a living selling track and related products, Steve and his father had the first factory built in Hillside, New Jersey at 413 Florence Avenue in 1947. On September 30, 1949, the Atlas Tool Company was officially incorporated as a New Jersey company.
In 1985, Steve was honored posthumously for his inventions by the Model Railroad Industry Association and was inducted into the Model Railroad Industry Hall of Fame in Baltimore, Maryland. In addition, Steve was nominated and entered into the National Model Railroad Association Pioneers of Model Railroading in 1995.
In the early 1990s, the Atlas Tool Company changed its name to
Atlas Model Railroad Company, Inc.
Item created by:
CNW400
on 2022-08-19 10:01:48. Last edited by
baggedbird
on 2023-05-28 02:21:00
If you see errors or missing data in this entry, please feel free to
log in
and edit it. Anyone with a Gmail account can log in instantly.