Specific Item Information: Initially sold separately, and then in the 1990s as part of an Arnold/Rivarossi set.
Model Information: This model was produced by Roco for Atlas starting in 1967. It shares the same underframe with the single dome model. It was copied by Mehano for import by Atlas' competitors but that is a different tooling. Unfortunately, the Mehano copy is similar enough it can be hard to tell the two apart. However, the Atlas/Roco models have "Atlas Austria" stamped into the underframe while the Yugoslavian copies say "Made in Yugoslavia".

As far as we know the Roco model was never imported by any firm other than Atlas. My guess is that the Mehano copy was of similar quality and at a lower price point (Yugoslavian labor being cheaper than Austrian labor in the 1960s and 1970s). Both models have Rapido couplers and blackened metal wheels. Unlike many of the Roco produced trucks, the ones on the model we examined seem to operate fairly smoothly.

This model (like most N Scale models of 3-Dome tank cars) is horribly inaccurate. The dimensions of the model do not resemble at all the dimensions of the typical 3-dome prototype. The real cars were skinnier and had capacity of between 4K and 5k gallons, where this model appears to have a capacity of more than double that. Perhaps there were some 3-domes out there that looked like this model, but I have never seen a photo of one...
Prototype History
: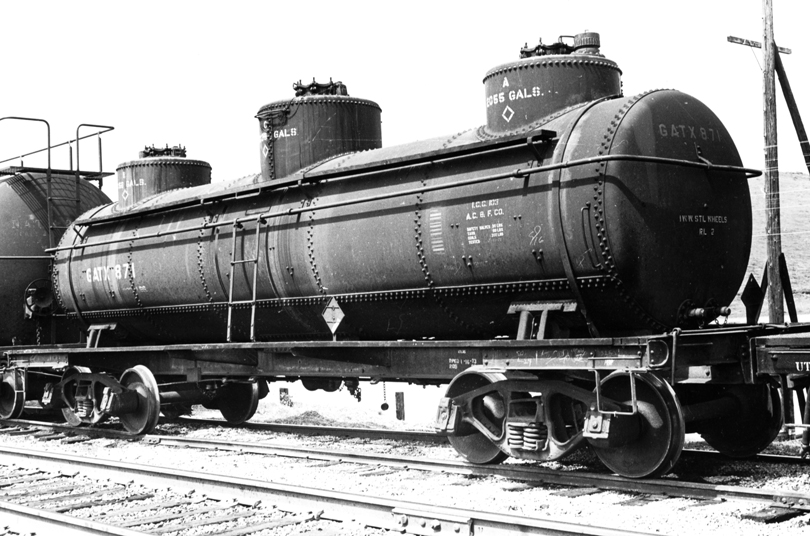 Triple Dome tank cars, while not as common as single-domes, are a railroad staple. They have been around since the first half of the 20th century.
The dome above tank cars serves as an expansion chamber as temperature affects the volume of any liquids contained within. With no dome, if the liquid did not 100% fill the tank, then it is possible for the liquid to slosh around inside the tank, causing instability and increasing the possibility of a derailment. The dome allows the tank to be slightly overfilled so that should the volume in the main section decrease due to colder temperatures or even a small leak, that there will still be sufficient liquid within to prevent sloshing. Similarly if temperature increases, the liquid can rise up inside the dome preventing excess pressure within the tank. While not as serious as an underfilled tank, an over-pressurized tank might present problems during unloading.
If you see
three
domes on a tank car it is because there are three separate compartments inside the tank car each containing a different liquid. This was desirable for many reasons.
Often times a delivery would consist of much less than a carload (LCL) of liquid. Remember the sloshing problem? So if you only had to fill a third of a tank with your commodity, then you can avoid the issue by using one of the three chambers within the tank car. Also, you might have several grades of a commodity to deliver such as unleaded, leaded and diesel fuel and you need them to be kept separate. Or you might be producing wine and you want your white wine kept separate from your red wine. Or maybe all three chambers had the same contents but were being delivered to three different customers. It can be very difficult to determine when one third of a single dome tank car has been discharged...
For all these reasons, three-dome tank cars were a common sight in the first half of the 20th century. However, with the rise of the interstate highway system and the modern trucking industry, LCL deliveries have primarily been accomplished with tanker trucks instead of tank cars and the three-dome tank car has gradually disappeared from the North American rail network.
Road Name History
: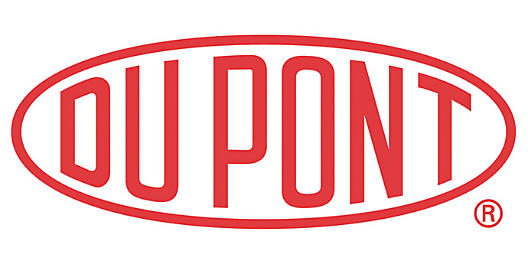 E. I. du Pont de Nemours and Company, commonly referred to as DuPont, is an American conglomerate that was founded in July 1802 as a gunpowder mill by French Eleuthere Irenee du Pont.
In the 20th century, DuPont developed many polymers such as Vespel, neoprene, nylon, Corian, Teflon, Mylar, Kevlar, Zemdrain, M5 fiber, Nomex, Tyvek, Sorona, Corfam, and Lycra. DuPont developed Freon (chlorofluorocarbons) for the refrigerant industry, and later more environmentally friendly refrigerants. It also developed synthetic pigments and paints including ChromaFlair.
In 2014, DuPont was the world's fourth largest chemical company based on market capitalization and eighth based on revenue. Its stock price is a component of the Dow Jones Industrial Average.
Brand/Importer Information
: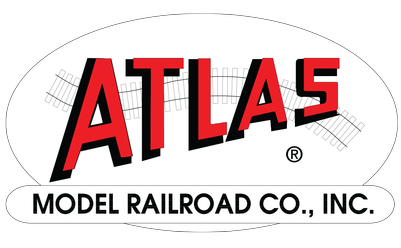 In 1924 Stephan Schaffan, Sr. founded the Atlas Tool Company in Newark, New Jersey. In 1933 his son, Stephan Schaffan, Jr., came to work for his father at the age of sixteen. Steve Jr. built model airplanes as a hobby and frequented a local hobby shop. Being an enterprising young man, he would often ask the owner if there was anything he could do to earn some extra spending money. Tired of listening to his requests, the hobby-store owner threw some model railroad track parts his way and said, "Here, see if you can improve on this".
In those days, railroad modelers had to assemble and build everything from scratch. Steve Jr. created a "switch kit" which sold so well, that the entire family worked on them in the basement at night, while doing business as usual in the machine shop during the day.
Subsequently, Steve Jr. engineered the stapling of rail to fiber track, along with inventing the first practical rail joiner and pre-assembled turnouts and flexible track. All of these products, and more, helped to popularize model railroading and assisted in the creation of a mass-market hobby. The budding entrepreneur quickly outgrew the limitations of a basement and small garage operation. Realizing they could actually make a living selling track and related products, Steve and his father had the first factory built in Hillside, New Jersey at 413 Florence Avenue in 1947. On September 30, 1949, the Atlas Tool Company was officially incorporated as a New Jersey company.
In 1985, Steve was honored posthumously for his inventions by the Model Railroad Industry Association and was inducted into the Model Railroad Industry Hall of Fame in Baltimore, Maryland. In addition, Steve was nominated and entered into the National Model Railroad Association Pioneers of Model Railroading in 1995.
In the early 1990s, the Atlas Tool Company changed its name to
Atlas Model Railroad Company, Inc.
Item created by:
gdm
on 2016-03-02 19:04:28. Last edited by
Alain LM
on 2022-01-16 05:46:33
If you see errors or missing data in this entry, please feel free to
log in
and edit it. Anyone with a Gmail account can log in instantly.