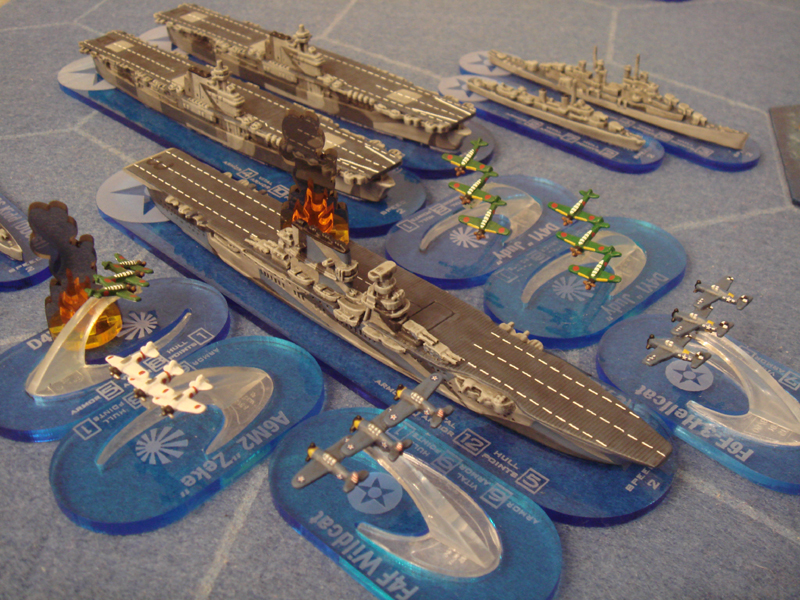 The Axis & Allies Naval Miniatures game lets you build your own fleet and send it into battle. You'll need to combine Ships, Aircraft, Submarines, and aggressive tactics to win. You can learn to play with just the "Starter" set or collect playing pieces from the "Base" set or any of the 5 expansions. Each collectible playing unit consists of an amazing, hand-painted miniature replica of a plane or ship that served in the Second World War as well as a "Stats" card to describe the unit's abilities in the game.
There are also four "Officially Supported" fan-based expansion sets with a fifth on the way. These expansions consist of "stat" cards only, but unpainted miniatures are available through Shapeways 3D Printing Service as well as other sources. For more information on the fan-based expansions, please visit Forumini: Axis & Allies: Miniatures Gaming Forum. Sample pictures of hand-painted miniatures have been uploaded to the detail pages for many of the ships from these expansions.
We now keep a copy of the War at Sea Class Limit rules on TroveStar.

Database War at Sea has 723 Items