Model Information: Unlike many other Atlas releases from the 1960's, the Atlas 50 Foot Flatcar was actually produced by Atlas in the United States at their New Jersey facility. This model was first announced in the 1967 catalog with two road names with two Piggyback trailers permanently affixed to the car (TOFC). The two models first appeared for sale in the 1969 catalog at $2.50 each. The 1969 catalog shows two different road names and that is all that was available for 20 years. In 1988, a large new release appears with two dozen road names in two configurations: single 40 foot trailers and twin 24 foot trailers.

Early versions featured Rapido couplers and metal wheels and later versions have Accumate couplers with plastic low-profile wheels. In 1996 (likely when they moved the tooling to China) they started producing multiple road numbers for each paint scheme. By 2008, this tooling was almost 40 years old and showing its age, especially when compared to some of the higher quality models Atlas was producing as part of their new 'Master' line. Rather than retire this very popular (and low-cost) model, Atlas moved the model to their 'Trainman' line along with other older models. This model has been released and re-released a dozen or more times in the last 50 years with a wide range of road names and road numbers.

This model at first glance appears to be very similar to the Rivarossi-produced 40 foot flatcar with stakes, but the TOFC model is 10 scale feet longer and close inspection reveals a different tooling.
Prototype History
: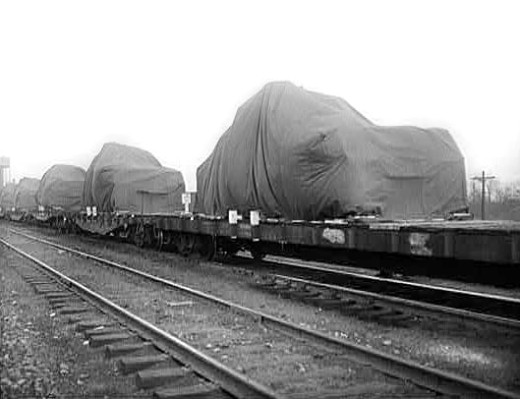 A flatcar (US) (also flat car (US) or flat wagon (UIC)) is a piece of railroad (US) or railway (non-US) rolling stock that consists of an open, flat deck mounted on a pair of trucks (US) or bogies (UK), one at each end containing four or six wheels. Occasionally, flat cars designed to carry extra heavy or extra large loads are mounted on a pair (or rarely, more) of bogeys under each end . The deck of the car can be wood or steel, and the sides of the deck can include pockets for stakes or tie-down points to secure loads. Flatcars designed for carrying machinery have sliding chain assemblies recessed in the deck.
Flatcars are used for loads that are too large or cumbersome to load in enclosed cars such as boxcars. They are also often used to transport intermodal containers (shipping containers) or trailers as part of intermodal freight transport shipping.
From Wikipedia
Road Name History
: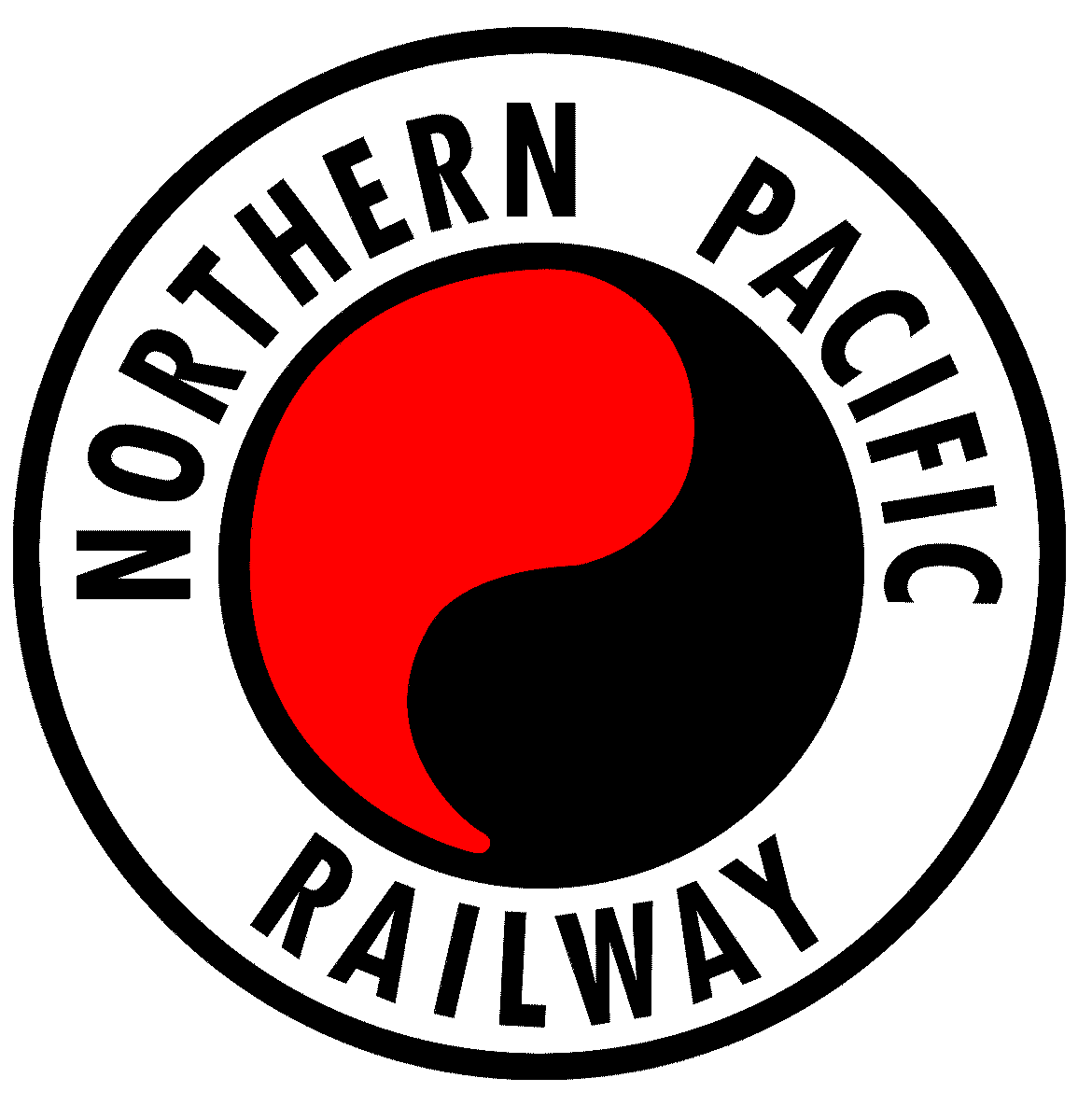 The Northern Pacific Railway (reporting mark NP) was a transcontinental railroad that operated across the northern tier of the western United States from Minnesota to the Pacific Coast. It was approved by Congress in 1864 and given nearly 40 million acres (160,000 km2) of land grants, which it used to raise money in Europe for construction. Construction began in 1870 and the main line opened all the way from the Great Lakes to the Pacific when former president Ulysses S. Grant drove in the final "golden spike" in western Montana on Sept. 8, 1883.
The railroad had about 6800 miles of track and served a large area, including extensive trackage in the states of Idaho, Minnesota, Montana, North Dakota, Oregon, Washington and Wisconsin. In addition the company had an international branch to Winnipeg, Manitoba, Canada. The main activities were shipping wheat and other farm products, cattle, timber and minerals; bringing in consumer goods, transporting passengers; and selling land.
The company was headquartered first in Brainerd, Minnesota, then in Saint Paul, Minnesota. It had a tumultuous financial history, and in 1970 it merged with other lines to form the Burlington Northern Railroad.
Read more on
Wikipedia
.
Brand/Importer Information
: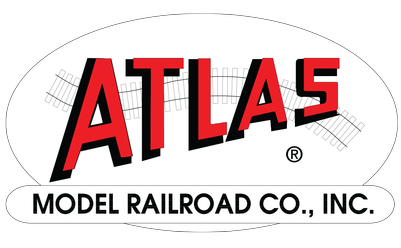 In 1924 Stephan Schaffan, Sr. founded the Atlas Tool Company in Newark, New Jersey. In 1933 his son, Stephan Schaffan, Jr., came to work for his father at the age of sixteen. Steve Jr. built model airplanes as a hobby and frequented a local hobby shop. Being an enterprising young man, he would often ask the owner if there was anything he could do to earn some extra spending money. Tired of listening to his requests, the hobby-store owner threw some model railroad track parts his way and said, "Here, see if you can improve on this".
In those days, railroad modelers had to assemble and build everything from scratch. Steve Jr. created a "switch kit" which sold so well, that the entire family worked on them in the basement at night, while doing business as usual in the machine shop during the day.
Subsequently, Steve Jr. engineered the stapling of rail to fiber track, along with inventing the first practical rail joiner and pre-assembled turnouts and flexible track. All of these products, and more, helped to popularize model railroading and assisted in the creation of a mass-market hobby. The budding entrepreneur quickly outgrew the limitations of a basement and small garage operation. Realizing they could actually make a living selling track and related products, Steve and his father had the first factory built in Hillside, New Jersey at 413 Florence Avenue in 1947. On September 30, 1949, the Atlas Tool Company was officially incorporated as a New Jersey company.
In 1985, Steve was honored posthumously for his inventions by the Model Railroad Industry Association and was inducted into the Model Railroad Industry Hall of Fame in Baltimore, Maryland. In addition, Steve was nominated and entered into the National Model Railroad Association Pioneers of Model Railroading in 1995.
In the early 1990s, the Atlas Tool Company changed its name to
Atlas Model Railroad Company, Inc.
Item created by:
gdm
on 2017-09-15 07:30:57
If you see errors or missing data in this entry, please feel free to
log in
and edit it. Anyone with a Gmail account can log in instantly.