Model Information: These models were made in China for Life-Like by Sanda Kan. They were also imported by Industrial Rail. The tooling is derived from the earlier Mehano tooling from the late 1960s. They have nickel-silver plated deep flange wheels and Rapido Couplers.
Prototype History
: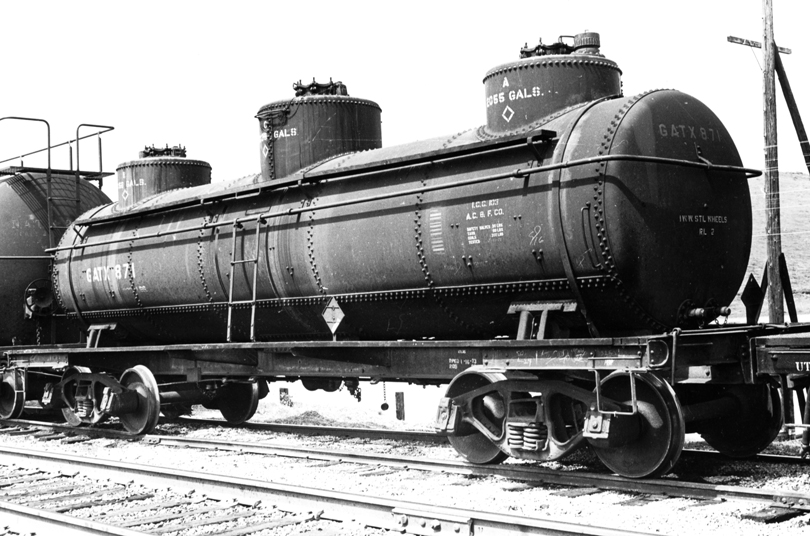 Triple Dome tank cars, while not as common as single-domes, are a railroad staple. They have been around since the first half of the 20th century.
The dome above tank cars serves as an expansion chamber as temperature affects the volume of any liquids contained within. With no dome, if the liquid did not 100% fill the tank, then it is possible for the liquid to slosh around inside the tank, causing instability and increasing the possibility of a derailment. The dome allows the tank to be slightly overfilled so that should the volume in the main section decrease due to colder temperatures or even a small leak, that there will still be sufficient liquid within to prevent sloshing. Similarly if temperature increases, the liquid can rise up inside the dome preventing excess pressure within the tank. While not as serious as an underfilled tank, an over-pressurized tank might present problems during unloading.
If you see
three
domes on a tank car it is because there are three separate compartments inside the tank car each containing a different liquid. This was desirable for many reasons.
Often times a delivery would consist of much less than a carload (LCL) of liquid. Remember the sloshing problem? So if you only had to fill a third of a tank with your commodity, then you can avoid the issue by using one of the three chambers within the tank car. Also, you might have several grades of a commodity to deliver such as unleaded, leaded and diesel fuel and you need them to be kept separate. Or you might be producing wine and you want your white wine kept separate from your red wine. Or maybe all three chambers had the same contents but were being delivered to three different customers. It can be very difficult to determine when one third of a single dome tank car has been discharged...
For all these reasons, three-dome tank cars were a common sight in the first half of the 20th century. However, with the rise of the interstate highway system and the modern trucking industry, LCL deliveries have primarily been accomplished with tanker trucks instead of tank cars and the three-dome tank car has gradually disappeared from the North American rail network.
Road Name History
: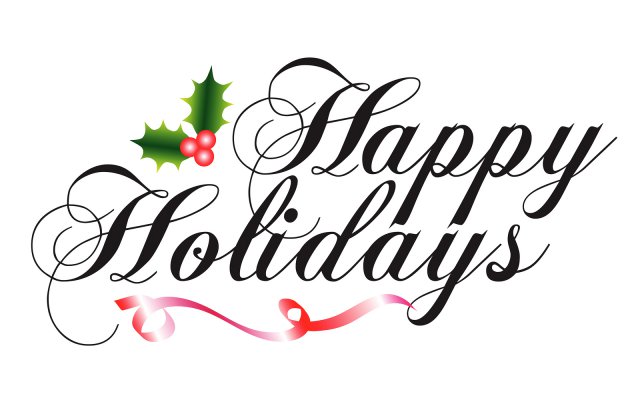 In the United States, "happy holidays" (along with the similarly generalized "season's greetings") has become a common holiday greeting in the public sphere of department stores, public schools and greeting cards. Its use is generally confined to the period between United States Thanksgiving and New Year's Day. The phrase "happy holidays" has been used as a Christmas greeting in the United States for more than 100 years.
Brand/Importer Information
:

Formerly located in Cresskill, New Jersey, the now defunct Bev-Bel Corp. was founded by the late Irvin and Beverly Belkin in 1956. A prolific "boutique" producer of after-market, limited production, special run rolling stock and locomotives (in road names and non-traditional commemorative and holiday themed paint schemes that were not typically offered by the major manufacturers), Bev-Bel' sourced its models from Atlas Tool Co., Inc., Atlas Model Railroad Co., Inc., Bachmann, and Life-Like Trains.
Manufacturer Information
: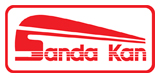 Established in 1973, Sanda Kan was originally a venture (subsidiary?) of Life-Like products. In 1979, Mr. Wai Shing Ting, formerly of Cox Hong Kong, joined Sanda Kan and took over as de facto CEO. At some point ownership of the venture changed hands and Mr. Ting became the primary owner. In 2000, Ting sold Sanda Kan to ZS Fund. The company was later resold to Kader Holdings, the venerable Hong Kong based toy manufacturer. The original location of the Sanda Kan facility was in Hong Kong, but after the liberalization of the mainland Chinese economy, the primary manufacturing site moved to Guang Dong (Canton), while the administrative offices appear to have remained in Hong Kong. At its height, Sanda Kan operated in 10 factories across Guang Dong with over 10,000 employees in 1.2 million square feet of space.
Sanda Kan is a highly recognized developer and manufacturer of precision models. It produces a full range of model train locomotives, from the very small 1:220 scale to the large 1:22 scale products. Other hobby items include electronic slot racing cars, sophisticated digital controls as well as accessories such as scenery, promotional cars and trucks. It continues to work closely with some of the world's leading brands from concept to mold construction through to final production.
Sanda Kan's unique structure allows for maximum flexibility. Its production facilities are located in Songgang, Shenzhen and Wanjiang, Dongguan. Each location is outfitted with mould shops providing full service on-site mould construction and maintenance. Both locations are also sub-divided into individual factories capable of manufacturing complete products, which are comprehensively equipped with injection moulding machines, tempo printing and spraying facilities, and dedicated assembly lines. This arrangement provides our clients with the dedicated capacity, service and privacy levels that they may require.
In 2008, Sanda Kan was acquired by Kader Holdings, the parent company of Bachmann and Tinco, but remains in operation producing model trains for numerous clients including: Atlas, Lionel, Aristo-Craft, Micro-Ace, S-Helper, Hornby, Brawa, Marklin and Tomix.
For more on Sanda Kan and Mr. Wai Shing Ting, please visit
the Atlas Model Trains article on Wai Shing Ting
.
Item created by:
Alain LM
on 2017-10-01 16:38:49. Last edited by
CNW400
on 2020-05-31 10:00:34
If you see errors or missing data in this entry, please feel free to
log in
and edit it. Anyone with a Gmail account can log in instantly.