Company History: The Alton was established in 1931 as a subsidiary of Baltimore & Ohio to takeover the Chicago & Alton Railroad which B&O had picked up at a foreclosure sale in 1929. Alton was a 1,028 mile system running from Chicago to St. Louis, much of it on parallel routes, one via Bloomington and Springfield, the other via Peoria. The parallel routes met at Alton, Illinois, a Mississippi River port 20 miles north of St. Louis. Another line ran from Springfield west to Kansas City, plus branches. Alton had the second shortest route from Chicago to Kansas City (only Santa Fe was shorter.) At its founding, Alton had 292 locomotives, 232 passenger cars and more than 13,000 freight cars. For most of its history, Alton was operated in close cooperation with B&O but that changed in 1943 when Alton was untangled from B&O in the hope of selling it. In 1945, Gulf Mobile & Ohio (itself the result of a merger just five years before) bought the Alton for $1.2 million. At the time, GM&O only ran as far north as St. Louis so the addition of Alton transformed them into a Great Lakes-to-the-Gulf system. The two systems were merged in 1947. The expanded GM&O adopted Alton's red and maroon passenger colors and "the Alton Route" was applied to many GM&O steam locomotive tenders and some diesel flanks. Today, the St. Louis – Chicago line is part of Union Pacific by way of Illinois Central Gulf , Chicago Missouri & Western and Southern Pacific. The Springfield – Kansas City line is part of Kansas City Southern by way of ICG, CM&W and Gateway Western. (Tex Courtesy of Bluford Shops)
Successor/Parent History
:

The GM&O was the product of the 1940 merger of Gulf Mobile & Northern and the Mobile & Ohio. During these early years, the GM&O consisted of a route from St. Louis south to Jackson, Tennessee where it then split into 2 routes to the port of Mobile, Alabama. In addition, there were routes to Memphis, Tennessee; Jackson, Mississippi; and Birmingham and Montgomery, Alabama. GM&O also served New Orleans and Paducah via trackage rights. The merger was championed by Ike Tigrett from the GM&N and Ike would lead the GM&O for most of its history.
In 1947, GM&O acquired the Alton Railroad. This linked Chicago and Peoria with St. Louis and Kansas City. This acquisition made GM&O a Great Lakes to the Gulf carrier and pushed the mileage up over 2,700. GM&O tried to sell the Kansas City line in the 50's to Santa Fe and Burlington but there was tremendous pressure from other lines to keep Santa Fe out of St. Louis. In the end, GM&O kept the route and Burlington got trackage rights on a portion of it to shorten its own route.
GM&O dieselized early with the last steam locomotive retired in 1949. The first generation freight diesel fleet included Alco switchers, road switchers (all of which were long-hood-forward,) and FA series cab units and EMD F units. For passenger service, GM&O had power from both Alco and EMD. Everything was painted red and maroon with gold lettering. Both Alton and GM&N had used red in the past so this was appropriate. The oddball of the fleet was #1900, a cab unit model 4-S built by Ingalls Shipbuilding. It was the only locomotive Ingalls would ever build.
The 60's brought fleets of GP30's and 35's. These were delivered on Alco trucks from traded in FA's and wore a new black and white paint scheme designed by EMD. A few years later, more new power arrived from EMD, this time GP38's and SD40's wearing two variations of red and white. First generation diesels still on the roster received solid red or maroon in some cases. The diesel fleet consisted of around 260 units.
As for passenger service, The Rebels ran south of St. Louis with a train each to New Orleans and Mobile. Seven trains a day connected St. Louis and Chicago – more than all other railroads combined between those cities. These included the Abraham Lincoln, Ann Rutledge, and Alton Limited. They also had a single daily Chicago commuter train called The Plug. Amtrak took over three of the Chicago – St. Louis departures in 1971.
By contemporary accounts, GM&O was a class operation with a thin layer of responsive management, esprit de corps in the ranks, and good track - all of this despite serving one of the poorest regions of the country. As the 1960s drew to a close, GM&O faced the impending retirement of the original management team. Because the management layer was so thin, there were few young up-and-comers being groomed to take their places. So, to protect the shareholders, GM&O began shopping for merger partners. In 1972, Gulf Mobile & Ohio merged with Illinois Central to form Illinois Central Gulf.
Brief History
: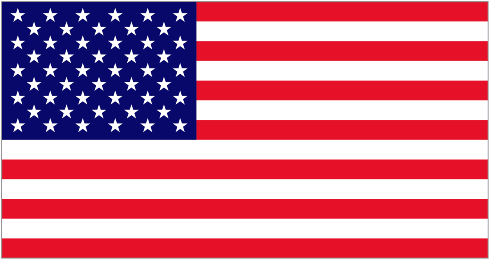 The U.S. is a country of 50 states covering a vast swath of North America, with Alaska in the northwest and Hawaii extending the nation's presence into the Pacific Ocean. Major Atlantic Coast cities are New York, a global finance and culture center, and capital Washington, DC. Midwestern metropolis Chicago is known for influential architecture and on the west coast, Los Angeles' Hollywood is famed for filmmaking.
Item Links:
We found: 2 different collections associated with
Alton - Railroad
Item created by:
gdm
on 2017-10-10 09:53:01. Last edited by
gdm
on 2022-10-10 08:29:05
If you see errors or missing data in this entry, please feel free to
log in
and edit it. Anyone with a Gmail account can log in instantly.