Company History: The DM&IR was born in 1937 with the merger of the Duluth Missabe & Northern and the Spirit Lake Transfer Railway. The DM&N had leased the Duluth & Iron Range since 1930 and both were owned by United States Steel. The D&IR was absorbed by the DM&IR in 1938.

The DM&IR ran from the twin ports of Duluth and Superior on the Minnesota-Wisconsin border at the tip of Lake Superior, and Two Harbors, Minnesota north and northwest into the Vermilion and Missabe Ranges of northeast Minnesota. Total mileage was 357. Several of the mainlines are double track and DM&IR operated them with left-hand running. The majority of DM&IR traffic over the decades has been iron ore.

Because DM&IR has traditionally had the heaviest average trains in the nation, their steam fleet had some real monsters. 2-8-8-4 Yellowstones were the biggest. Single Yellowstones were regularly assigned to pull 18,000 ton ore trains on some of the flatter districts. Their biggest yard switchers were 0-10-0's. DM&IR was the last of the US Steel railroads to dieselize (in 1959) so as the other roads in the US Steel family dieselized, they sent the cream of their steam fleets to the DM&IR. Mikados came from EJ&E. Bessemer & Lake Erie sent their huge Texas-type 2-10-4's and the Union Railroad sent their 0-10-2's. That's not a typo, they had 0-10-2's. They were used to replace older mallets in pusher service then ended their careers switching the ore docks.

DM&IR dieselized with SD9's (running short hood forward), SD18's and ultimately SD38's. They were one of a handful of Class One railroads to get through the transition era without ever buying cab unit. The SD38 has just 2000 horsepower but has nearly the same tractive effort as an SD40 at low speeds. Many roads bought them to shove trains over the crest in hump yards, but three of the US Steel railroads used them for low speed road service. By the mid-70s, DM&IR had 98 diesels. Many years later, DM&IR was one of the roads to buy rebuilt former SP Tunnel Motors.

Raw iron ore was hauled in 70 ton 24' long ore cars. The same cars with extension boards are used to haul Taconite. Taconite is low grade ore that is crushed to dust, then combined with bentonite clay and rolled into little balls. It's less dense than raw ore, doesn't require further grading, and resists freezing to the cars. This allows all-rail movement of taconite to the steel mills when the Great Lakes freeze over. In the 70s, DM&IR began draw-barring sets of 4 ore cars together which saved on brake hose failure and lowered the tare weigh

t somewhat. They referred to these sets as "mini-quads." US Steel transferred B&LE and DM&IR to a subsidiary called Transtar. In 2001, the Transtar roads were sold to Great Lakes Transportation. In 2004, DM&IR and B&LE were sold to Canadian National.
Successor/Parent History
:

The Canadian National Railway Company (reporting mark CN) is a Canadian Class I railway headquartered in Montreal, Quebec that serves Canada and the Midwestern and Southern United States. CN's slogan is "North America's Railroad". CN is a public company with 24,000 employees. It had a market capitalization of 32 billion CAD in 2011. CN was government-owned, having been a Canadian Crown corporation from its founding to its privatization in 1995. Bill Gates was, in 2011, the largest single shareholder of CN stock.
CN is the largest railway in Canada, in terms of both revenue and the physical size of its rail network, and is currently Canada's only transcontinental railway company, spanning Canada from the Atlantic coast in Nova Scotia to the Pacific coast in British Columbia. Its range once reached across the island of Newfoundland until 1988, when the Newfoundland Railway was abandoned.
Following CN's purchase of Illinois Central (IC) and a number of smaller US railways, it also has extensive trackage in the central United States along the Mississippi River valley from the Great Lakes to the Gulf of Mexico. Today, CN owns about 20,400 route miles (32,831 km) of track in 8 provinces (the only two not served by CN are Newfoundland & Labrador and Prince Edward Island), as well as a 70-mile (113 km) stretch of track (see Mackenzie Northern Railway) into the Northwest Territories to Hay River on the southern shore of Great Slave Lake; it is the northernmost rail line anywhere within the North American Rail Network, as far north as Anchorage, Alaska (although the Alaska Railroad goes further north than this, it is isolated from the rest of the rail network).
The railway was referred to as the Canadian National Railways (CNR) between 1918 and 1960, and as Canadian National/Canadien National (CN) from 1960 to the present.
Read more on
Wikipedia
.
Brief History
: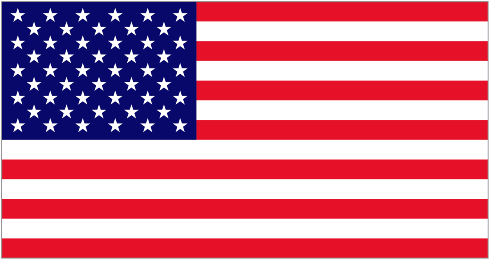 The U.S. is a country of 50 states covering a vast swath of North America, with Alaska in the northwest and Hawaii extending the nation's presence into the Pacific Ocean. Major Atlantic Coast cities are New York, a global finance and culture center, and capital Washington, DC. Midwestern metropolis Chicago is known for influential architecture and on the west coast, Los Angeles' Hollywood is famed for filmmaking.
Item Links:
We found: 2 different collections associated with
Duluth Missabe & Iron Range - Railroad
Item created by:
gdm
on 2017-10-10 09:56:26. Last edited by
gdm
on 2019-09-19 09:26:50
If you see errors or missing data in this entry, please feel free to
log in
and edit it. Anyone with a Gmail account can log in instantly.