Company History
: RailBox Company (reporting marks ABOX, RBOX, TBOX, FBOX), founded in 1974, was created to address a boxcar shortage in the United States in the 1970s.
The concept behind RailBox, as evidenced by their slogan "Next Load, Any Road!" was that since Railbox was owned by many of the railroads as a privately owned cooperative, their boxcars were not subject to load/empty rules. Railbox cars could be assigned for service anywhere in Canada, Mexico and the United States on lines where an AAR Plate-C loading gauge is permitted. Railbox purchased boxcars from many Manufacturers including American Car and Foundry (ACF), Farmers Machinery Company (FMC), and Pullman-Standard (P-S).
Under the ICC car routing rules in effect at the time, cars owned by operating companies were supposed to be routed back to their owning road as soon as possible or the host road would have to pay demurrage(car storage and handling) charges. This was the cause a shortage of available cars and not an actual shortage of boxcars numerically. As empty cars were required to be routed back to their home railroad instead of being loaded and routed to another destination.
RailBox cars are all boxcars and are painted yellow with black doors. RailBox cars had a bold graphic side logo, which was a stylized X made of red and blue intertwined arrows to symbolize free flow. During the 1970s many railroads had old fleets of railcars. Due to the poor financial state of many railroads these cars were dirty and grimy. Railbox cars stood out with their bright yellow paint and large logos. The company's car reporting marks, as noted above, ended in the letter "X". Under FRA designation reporting marks ending in "X" are assigned to private owner cars.
As of 2015, many RailBox cars are still in service. The rise of intermodal containerized freight (which began in the late 1980s and early 1990s) has reduced the demand for full carload boxcar service. Also deregulation in the 1980s eliminated the legacy car routing rules, reaching its peak with the elimination of the Interstate Commerce Commission in 1995.
RailBox (and the similar Railgon Company) are currently subsidiaries of TTX Company.
From Wikipedia
Successor/Parent History
:

TTX Company (formerly Trailer Train until 1991) is a leading provider of railcars and related freight car management services to the North American rail industry. TTX's pool of railcars (over 220,000 cars and intermodal wells) is ideal for supporting shippers in the intermodal, automotive, paper & forest, metals, machinery, wind energy and other markets where flatcars, boxcars and gondolas are required.
Owned by North America's leading railroads, TTX's free-running pools provide fungible assets that minimize total empty miles, further lowering costs and minimizing risk for the industry, helping the railroads conserve their capital for other critical infrastructure needs. Customers easily recognize TTX's bright yellow cars as a consistent, high quality, well-maintained fleet that serves many transportation needs.
Brief History
: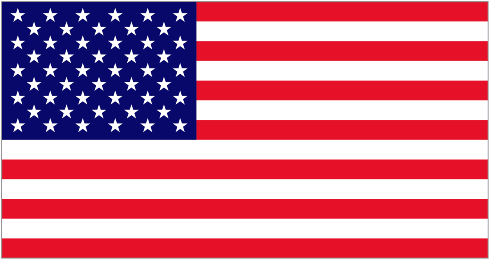 The U.S. is a country of 50 states covering a vast swath of North America, with Alaska in the northwest and Hawaii extending the nation's presence into the Pacific Ocean. Major Atlantic Coast cities are New York, a global finance and culture center, and capital Washington, DC. Midwestern metropolis Chicago is known for influential architecture and on the west coast, Los Angeles' Hollywood is famed for filmmaking.
Item Links:
We found: 3 different collections associated with
RailBox - Railroad Equipment
Item created by:
gdm
on 2017-10-11 14:52:07. Last edited by
Carlton2049
on 2021-07-04 08:41:02
If you see errors or missing data in this entry, please feel free to
log in
and edit it. Anyone with a Gmail account can log in instantly.