Road Name History
: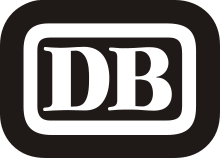 Deutsche Bundesbahn was the Western Germany DB before reunification. After World War II, Germany (and the DRG) was divided into 4 zones: US, British, French and Soviet. The first three eventually combined to form the Federal Republic of Germany (the West) and the Russian zone became the German Democratic Republic (the East). German territories beyond the Oder were ceded to Poland except for the northern part of East Prussia, which was ceded to the Soviet Union in 1945.
From 1949, the new governments assumed authority for railway operations. The DRG's (or DR's) successors were named Deutsche Bundesbahn (DB, German Federal Railways) in West Germany, and Deutsche Reichsbahn (DR, German State Railways) in East Germany kept the old name to hold tracking rights in western Berlin.
Unlike the DRG, which was a corporation, both the DB and the DR were federal state institutions, directly controlled by their respective transportation ministries. Railway service between East and West was restricted; there were around five well-controlled and secure checkpoints between West and East Germany, and about the same number between East Germany and West Berlin. Four transit routes existed between West Germany and West Berlin; citizens of West Berlin and West Germany were able to use these without too much harassment by the East German authorities.
The DB started in 1968 with changing the locomotive and passenger car serial numbers to the UIC norm. In 1970 the DR followed. The DB started experimenting with the Intercity trains in a new livery (bright orange).
In 1989, the Wall fell. Train frequency rapidly increased on the existing East/West corridors; closed links which had formerly crossed the border were re-opened. On 3 October 1990, Germany was reunified; however, this was not immediately the case with the railways. Administrative and organisational problems led to the decision to completely re-organize and reconnect Germany's railways. The so-called Bahnreform (Railway Reform) came into effect on 1 January 1994, when the State railways Deutsche Bundesbahn and Deutsche Reichsbahn were formally reunited to form the current German Railway Corporation (Deutsche Bahn).
From Wikipedia
Brand/Importer Information
: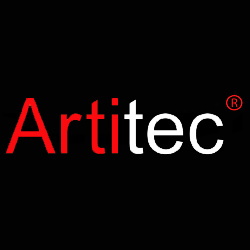 Artitec is a young, dynamic company in the world of model making. But don't let our fresh faces fool you: we offer years of experience making high quality scale models for architects, museums, and hobbyists. Being enthusiastic modellers ourselves, we strive on developing new approaches to improve the art of modelling.
At Artitec, we value both the "tried and true" and cutting edge technology, offering you a unique combination of advanced CAD/CAM technology with a traditional, experienced "feel" for detail and finishing. The result? The highest standard in model kits. Whether you desire a model of a different time period or from a distant country, ARTITEC can deliver it to you.
Each Artitec Model Kit is a perfect blend of an old-fashioned eye for detail and state of the art technology. Expert tips on assembling, painting, and weathering are included in each kit to help ensure your model is the very best it can be. Our instructions are available in a variety of languages.
If you're looking for an authentic, accurate, and detailed model to liven up your scenery, look no further.
Item created by:
Jenna
on 2018-07-13 19:54:17
If you see errors or missing data in this entry, please feel free to
log in
and edit it. Anyone with a Gmail account can log in instantly.