Model Information: Introduced in 1984.
Shares the same chassis, made by Roco in Austria, as other Con-Cor locomotives of the same vintage: EMD SD45, SD50 and Alco C-636.
A very distinctive spotting feature is the fuel tank that appears to be in two parts: the largest one being part of the metal chassis, and the smallest one being a plastic add-on. This is due to Con-Cor having pulled the rear truck backwards from the chassis on the SD40-2 and SD50 compared to to the C-636 and SD45.
The bottom of the fuel tank is stamped ' Con-Cor Austria'.
Other features include:
- Skew-wound 3-poler motor.
- Four wheels per truck are geared and and four provide pick-up. Center wheels come with traction tires and are geared. Wheels on the last axle provide pick-up but are not geared.
- Wheel flanges are reported not fitted for Code 55 track.
- Truck-mounted Rapidos couplers.
- Non-directional headlight.

These models were delivered with separate handrails (side, front and rear) to be mounted by the modeler; what we can see in various auctions is that modelers did not always take the time to do it.
DCC Information: No provision for DCC.
Prototype History
: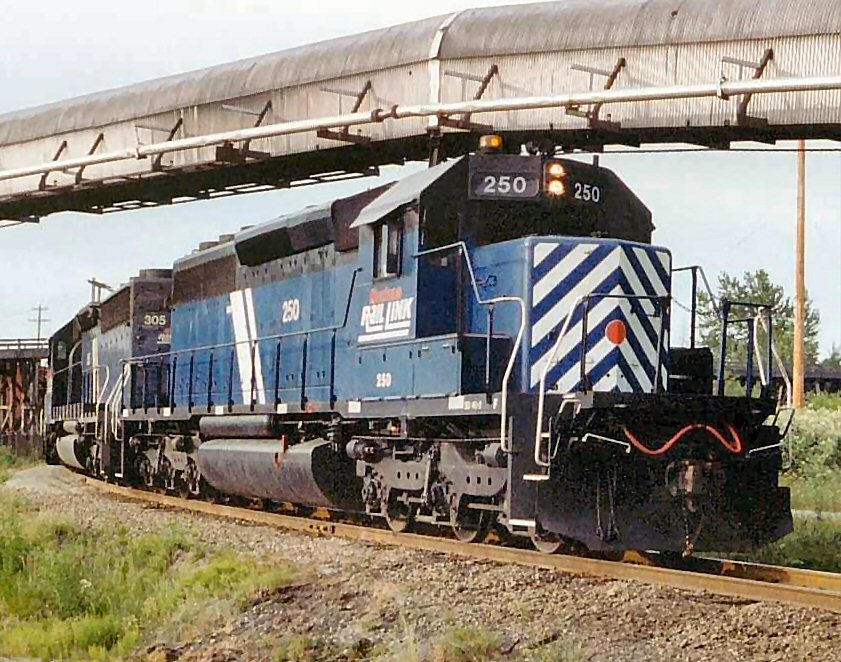 The EMD SD40-2 is a 3,000-horsepower (2,200 kW) C-C diesel-electric locomotive built by EMD from 1972 to 1989. The SD40-2 was introduced in January 1972 as part of EMD's Dash 2 series, competing against the GE U30C and the ALCO Century 630. Although higher-horsepower locomotives were available, including EMD's own SD45-2, the reliability and versatility of the 3,000-horsepower (2,200 kW) SD40-2 made it the best-selling model in EMD's history and the standard of the industry for several decades after its introduction. The SD40-2 was an improvement over the SD40, with modular electronic control systems similar to those of the experimental DDA40X.
Peak production of the SD40-2 was in the mid-1970s. Sales of the SD40-2 began to diminish after 1981 due to the oil crisis, increased competition from GE's Dash-7 series and the introduction of the EMD SD50, which was available concurrently to late SD40-2 production. The last SD40-2 delivered to a United States railroad was built in July 1984, with production continuing for railroads in Canada until 1988, Mexico until February 1986, and Brazil until October 1989. As of 2013, nearly all built still remain in service.
The GMD SD40-2W is a Canadian-market version of the SD40-2 diesel-electric locomotive, built for the Canadian National Railway by the Diesel Division of General Motors of Canada Ltd. (formerly General Motors Diesel) of London, Ontario; 123 were constructed between May 1975 and December 1980. The major difference between the SD40-2W and a regular SD40-2 is the fitment of a wide-nose Canadian comfort cab, commonly denoted by adding a 'W' in the model name (although the GMD designation on the builders plates remained 'SD40-2').
The SD40-2 has seen service in Canada, Mexico, Brazil and Guinea. To suit export country specifications, General Motors designed the JT26CW-SS (British Rail Class 59) for Great Britain, the GT26CW-2 for Yugoslavia, South Korea, Iran, Morocco, Peru and Pakistan, while the GT26CU-2 went to Zimbabwe and Brazil. Various customizations led Algeria to receive their version of a SD40-2, known as GT26HCW-2.
SD40-2s are still quite usable nearly fifty years after the first SD40 was made, and many SD40s and locomotives from the pre-Dash-2 series (GP/SD 40s, 39s and 38s, and even some SD45s) have been updated to Dash-2 specifications, possibly including downgrading from 20-645E to 16-645E engines, including, certainly, Dash-2 electrical controls, although the pre-Dash-2 frames cannot accommodate the somewhat similar HT-C truck in the space allocated to the Flexicoil C truck (the frame is not long enough). Most SD40-2s which remain in service have by now been rebuilt "in-kind" for another 30 to 40 years of service, although a few (under 30) have been rebuilt to incorporate a 12-cylinder EFI-equipped 710G engine.
From Wikipedia
Read more on
American-Rails.com
Road Name History
: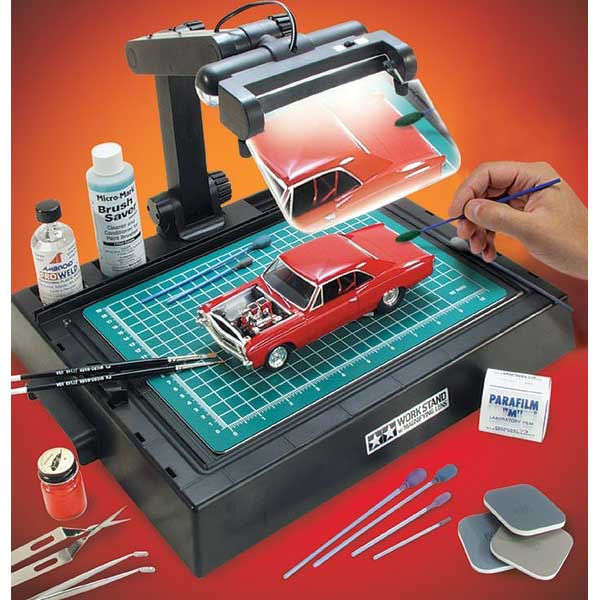 Although they may be molded in color, unpainted and unlettered, undecorated products are marketed to modelers who seek to custom decorate their models for private roads and/or road and/or company names that were not commercially produced by any of the major manufacturers.
Undecorated models are frequently also unassembled or only partially assembled and required modelers to be comfortable with glue, paint and sometimes solder in order to prepare their models for display. Materials for these models can vary but often include plastic, pewter and resin. Models may or may not come with decals or other decorations such as plastic signage, railings and ladders to enhance the appearance of the final product.
Brand/Importer Information
:

Con-Cor
has been in business since 1962. Many things have changed over time as originally they were a complete manufacturing operation in the USA and at one time had upwards of 45 employees. They not only designed the models,but they also built their own molds, did injection molding, painting, printing and packaging on their models.
Currently, most of their manufacturing has been moved overseas and now they import 90% of their products as totally finished goods, or in finished components. They only do some incidental manufacturing today within the USA.
Important Note: The Con-Cor product numbering can be very confusing. Please see here in the article how to properly enter Con-Cor stock numbers in the TroveStar database.
Manufacturer Information
: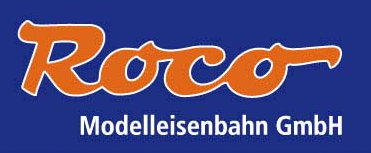 The company was founded in 1960 by Ing. Heinz Rössler and started with a plastic Minitanks series of military vehicles. After export to the USA became successful, the model line was expanded with model trains in HO scale and the smaller N scale. TT scale was also subsequently added to the product line. The model rail product line covers many European countries including Germany, Belgium, Luxembourg, France, Spain, Austria, Italy, Switzerland, Sweden and the Netherlands, and also the USA.
On July 15, 2005 ROCO Modellspielwaren GmbH was declared bankrupt. From July 25 the company continues as Modelleisenbahn GmbH, but still uses the Roco brand and associated logo. On October 1, 2007, distribution of the 'Minitank' product series was assigned to the German model car manufacturer Herpa.
Since February 2008 Modelleisenbahn also owns Fleischmann, which like Roco had gone bankrupt. The two companies continue as separate brands under Modelleisenbahn GmbH, while benefiting from economies of scale through joined development projects, marketing and procurement.
From Wikipedia
Item created by:
Alain LM
on 2018-08-22 15:15:34. Last edited by
gdm
on 2020-07-24 07:29:19
If you see errors or missing data in this entry, please feel free to
log in
and edit it. Anyone with a Gmail account can log in instantly.