Prototype History
: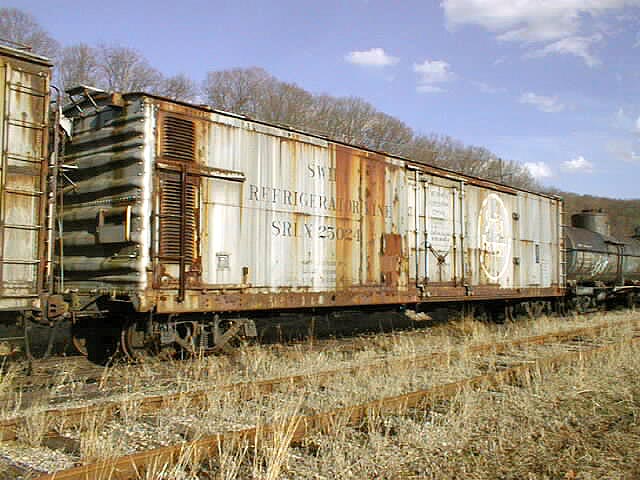 The purpose of a mechanical reefer is to keep perishable items cold. Early reefers were of all wood construction and used ice for cooling. By the 1940s, new reefers were being built entirely of steel. Insulating techniques improved to the point where economical refrigeration could be accomplished using steel side plates in place of wood sheathing. Fifty foot mechanical reefers date back to at least the late 50s / early 60s.
The mechanical reefers could keep a more regular temperature, and often times colder than what the ice bunker cars were capable of. Initially mechanical reefers were used primarily in frozen food service. This would soon change as mechanical refrigeration began to replace ice-based systems. Soon after, mechanical refrigeration units replaced the "armies" of personnel required to re-ice the cars.
Road Name History
: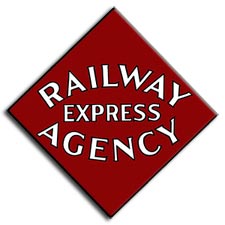 The Railway Express Agency (REA) was a national monopoly set up by the United States federal government in 1917. Rail express services provided small package and parcel transportation using the extant railroad infrastructure much as UPS functions today using the road system. The United States government was concerned about the rapid, safe movement of parcels, money, and goods during World War I and REA was its solution to this problem. REA ceased operations in 1975, when its business model ceased to be viable.
The first parcel express agency in the United States is generally considered to have been started by William Frederick Harnden (1812-1845), who in 1839 began regular trips between New York City and Boston, Massachusetts as a courier transporting small parcels, currency and other valuables. William G. Fargo, a New York Central freight clerk at Auburn, N.Y., and Henry Wells, a leather worker at Batavia, N.Y., organized Wells Fargo & Co. in 1853. Other parcel express pioneers include Henry B. Plant, who formed Southern Express Company, Alvin Adams who founded Adams Express Company, and John Warren Butterfield. Express delivery in the early 19th century was virtually all done via horse, either via stagecoach or by riders. Ad for a railroad, showing American Railway Express service along the line. 1922
The express business flourished in the latter half of the 19th century, and by 1900 there were four principal parcel express companies, all of which included the rapidly advancing railways as one of their means of transport: Adams Express Company, Southern Express Company, American Express Company, and Wells Fargo. In 1913 the U.S. Post Office introduced its Parcel Post service, which offered major competition for the express companies. Despite this, private railway express business increased steadily through the end of World War I.
During World War I, the United States Railroad Administration (USRA) took over the nation's railroads. Under the USRA, the four major and three minor express companies were consolidated as American Railway Express, Inc., save the portion of Southern Express that operated over the Southern Railway and the Mobile & Ohio. Railway Express Agency office, San Augustine, Texas, 1939 REA electric truck circa 1920.
In March 1929, the assets and operations of American Railway Express Inc. were transferred to Railway Express Agency (REA). REA was owned by 86 railroads in proportion to the express traffic on their lines - no one railroad or group of railroads had control of the agency. In response to customer demand, REA added a Chicago, Illinois-based refrigerator car line. In 1927, REA began an Air Express Division. In 1938, the remainder of Southern Express also joined the consolidated REA.
Brand/Importer Information
:

Con-Cor
has been in business since 1962. Many things have changed over time as originally they were a complete manufacturing operation in the USA and at one time had upwards of 45 employees. They not only designed the models,but they also built their own molds, did injection molding, painting, printing and packaging on their models.
Currently, most of their manufacturing has been moved overseas and now they import 90% of their products as totally finished goods, or in finished components. They only do some incidental manufacturing today within the USA.
Important Note: The Con-Cor product numbering can be very confusing. Please see here in the article how to properly enter Con-Cor stock numbers in the TroveStar database.
Item created by:
CNW400
on 2018-08-28 13:22:56. Last edited by
gdm
on 2018-08-28 13:54:24
If you see errors or missing data in this entry, please feel free to
log in
and edit it. Anyone with a Gmail account can log in instantly.