History
: The GM "old-look" transit bus is a transit bus that was introduced in 1940 by Yellow Coach beginning with the production of the model TG-3201 bus. Yellow Coach was an early bus builder that was partially owned by General Motors (GM) before being purchased outright in 1943 and folded into the GM Truck Division to form the GM Truck & Coach Division. The Yellow Coach badge gave way to the GM nameplate in 1944. Production of most "old-look" models was stopped upon the release of the GM New-Look bus in 1959, however some smaller "old-look" models continued to be built until 1969. Approximately 38,000 "old-look" buses were built during the 29-year production run. The "old-look" name is an unofficial term that was applied to this series of GM buses after the release of the GM New-Look, with "New-Look" being an official term used by GM to describe their new line of buses that superseded the "old-look". This is an example of a retronym.
In 1959, GM introduced its New-Look bus with the "fishbowl" style front window, and production stopped on all "old-look" buses other than the "second-generation" models: the 28-foot (8.5 m) TGH-3102 which was built until 1963 and the 30-foot (9.1 m) 35xx models which were built until 1969.
From Wikipedia
Railroad/Company
: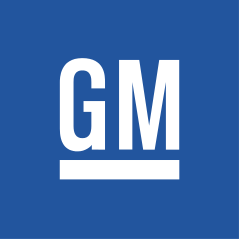 General Motors Company was formed on September 16, 1908, in Flint, Michigan, as a holding company controlled by William C. Durant, owner of Buick. At the beginning of the 20th century, there were fewer than 8,000 automobiles in America, and Durant had become a leading manufacturer of horse-drawn vehicles in Flint, in the 1880s and 1890s, before making his foray into the automotive industry in 1904 by purchasing the fledgling Buick Motor Company.[ GM's co-founder was Charles Stewart Mott, whose carriage company was merged into Buick prior to GM's creation. Over the years, Mott became the largest single stockholder in GM, and spent his life with his Mott Foundation, which has benefited the city of Flint, his adopted home. GM acquired Oldsmobile later that year. In 1909, Durant brought in Cadillac, Elmore, Oakland, and several others. Also in 1909, GM acquired the Reliance Motor Truck Company of Owosso, Michigan, and the Rapid Motor Vehicle Company of Pontiac, Michigan, the predecessors of GMC Truck. Durant, along with R. S. McLaughlin, lost control of GM in 1910 to a bankers' trust, because of the large amount of debt taken on in its acquisitions, coupled with a collapse in new vehicle sales.
The next year, Durant started the Chevrolet Motor Car Company in the U.S., and in Canada in 1915, and through this, he secretly purchased a controlling interest in GM. Durant regained control of the company after one of the most dramatic proxy wars in American business history. Durant then reorganized General Motors Company into General Motors Corporation in 1916, merging Chevrolet with GM and merging General Motors of Canada Limited as an ally in 1918. Shortly thereafter, he again lost control, this time for good, after the new vehicle market collapsed. Alfred P. Sloan was picked to take charge of the corporation, and led it to its post-war global dominance when the seven manufacturing facilities operated by Chevrolet before GM acquired the company began to contribute to GM operations. These facilities were added to the individual factories that were exclusive to Cadillac, Buick, Oldsmobile, Oakland, and other companies acquired by GM. This unprecedented growth of GM would last into the early 1980s, when it employed 349,000 workers and operated 150 assembly plants.
From Wikipedia
Item Links:
We found: 1 different collections associated with
Vehicle - Bus - General Motors - Old Look Bus
Item created by:
gdm
on 2018-09-26 08:36:14. Last edited by
gdm
on 2018-09-26 08:40:58
If you see errors or missing data in this entry, please feel free to
log in
and edit it. Anyone with a Gmail account can log in instantly.