Series Information
: "The Twelve Days of Christmas" is an English Christmas carol that enumerates in the manner of a cumulative song a series of increasingly grand gifts given on each of the twelve days of Christmas (the twelve days that make up the Christmas season, starting with Christmas Day).
From
Wikipedia
- Micro-Trains released a series of 11 boxcars, a caboose and a matching locomotive between 2004 and 2007 (3 each year).
- Con-Cor released the 12 cars of the series from 1998 to 2009, as their annual Christmas car.
a partridge in a pear tree
2 turtle doves
3 French hens
4 calling birds
5 gold rings
6 geese a-laying
7 swans a-swimming
8 maids a-milking
9 ladies dancing
10 lords a-leaping
11 pipers piping
12 drummers drumming
Model Information: This model was originally manufactured by Kato for Con-Cor. Manufacturing was later moved to Con-Cor's Chicago facility. The model sort-of resembles the PRR C41 prototype.

These models have issues, and I would advise most modelers and runners to stay away. First, they use a wonky clip-in truck that is not easy to swap out for MTL (or other knuckle-coupler equipped) trucks. For all of the samples of this model I have seen, the metal underframes, though nicely detailed, arrive out-of-the-box scuffed. The early Kato versions come with some very nice low-profile nickel-silver plated wheels, but the Con-Cor made version have some of the WORST wheelsets I have ever seen. They are plastic, low-profile jobs which have casting flaws that make them run horribly. Since you cannot swap the trucks easily, you simply cannot run this junk. Perhaps Con-Cor improved their wheelset quality in later runs, but the ones I looked at (VNOR 7739) are awful. Furthermore the Con-Cor releases have LOWER quality pad-printing than the earlier Kato releases. Unfortunately, the Kato releases used a high-gloss paint that looks terrible. So no matter which version you get, it will be disappointing.
Prototype History
: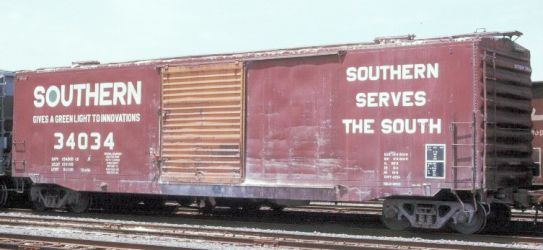 The Pullman Standard or PS-1 design was one of the most popular and was widely used by North American railroads. These boxcars were built beginning in 1947 and share the same basic design, with certain elements such as door size, door style or roof type varying among the different railroads and production years. When production of these cars ceased in 1963, over 100,000 had been produced.
The original PS-1 measured 40 foot in length, but Pullman Standard also offered 50′ and later 60′ boxcars – also with the PS-1 designation.
Road Name History
: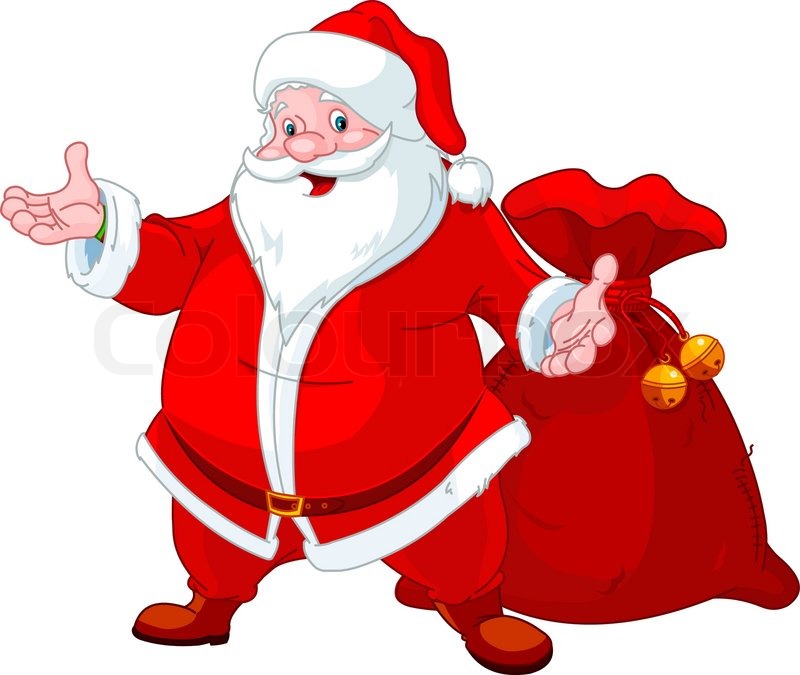 Well, it is not really a company, but there are a ton of model railroad cars which sport Christmas as the Railroad.
Christmas is an annual festival commemorating the birth of Jesus Christ, observed most commonly on December 25 as a religious and cultural celebration among billions of people around the world. A feast central to the Christian liturgical year, it is prepared for by the season of Advent or the Nativity Fast and initiates the season of Christmastide, which historically in the West lasts twelve days and culminates on Twelfth Night; in some traditions, Christmastide includes an Octave. The traditional Christmas narrative, the Nativity of Jesus, delineated in the New Testament says that Jesus was born in Bethlehem, in accordance with messianic prophecies; when Joseph and Mary arrived in the city, the inn had no room and so they were offered a stable where the Christ Child was soon born, with angels proclaiming this news to shepherds who then disseminated the message furthermore. Christmas Day is a public holiday in many of the world's nations, is celebrated religiously by the vast majority of Christians, as well as culturally by a number of non-Christian people, and is an integral part of the holiday season, while some Christian groups reject the celebration. In several countries, celebrating Christmas Eve on December 24 has the main focus rather than December 25, with gift-giving and sharing a traditional meal with the family.
Brand/Importer Information
:

Con-Cor
has been in business since 1962. Many things have changed over time as originally they were a complete manufacturing operation in the USA and at one time had upwards of 45 employees. They not only designed the models,but they also built their own molds, did injection molding, painting, printing and packaging on their models.
Currently, most of their manufacturing has been moved overseas and now they import 90% of their products as totally finished goods, or in finished components. They only do some incidental manufacturing today within the USA.
Important Note: The Con-Cor product numbering can be very confusing. Please see here in the article how to properly enter Con-Cor stock numbers in the TroveStar database.
Item created by:
CNW400
on 2018-10-26 11:19:54. Last edited by
Alain LM
on 2020-08-27 14:57:01
If you see errors or missing data in this entry, please feel free to
log in
and edit it. Anyone with a Gmail account can log in instantly.