Specific Item Information: Limited Edition Set #12 "Grand Trunk Western": 3 diesel locomotives with 6 smoothside cars.

- 3 EMD F3 in A-B-A configuration, #9016, #9017, #9018 - made by Roco, one motorized A unit, one dummy A unit and one dummy B unit.
- 6 smoothside passenger cars (observation, baggage, RPO, coach, diner, sleeper). Not numbered.
Series Information: Con-Cor "Limited Edition Sets" or "Limited Edition Collector's Sets" were started after requests to 'custom paint' replicas of great passenger trains of the past. As these sets were very limited in quantity, many were sold out before they got to the retailer. While the quality of painting varied from time to time, they are a handsome addition to any collection and impressive on a layout.
With the exception of the first set, all were furnished in a wood-grained cardboard box with colored foam storage insert. For some sets, the manufacturer furnished additional cars or add-on sets.
The number of the set in the series is not printed on the box, but a listing was kept by Con-Cor and available as print-out in the most recent sets or on the (former) Con-Cor website.
Sets #1 to #13 were without stock number; stock numbers have been assigned and printed on the side label starting with set #14.

The wood-grained cardboard box has been used for other sets called "Special Edition Set" by Con-Cor, that only received a regular stock number, but were not accounted in the "Limited Edition Set" collection.
Prototype History
: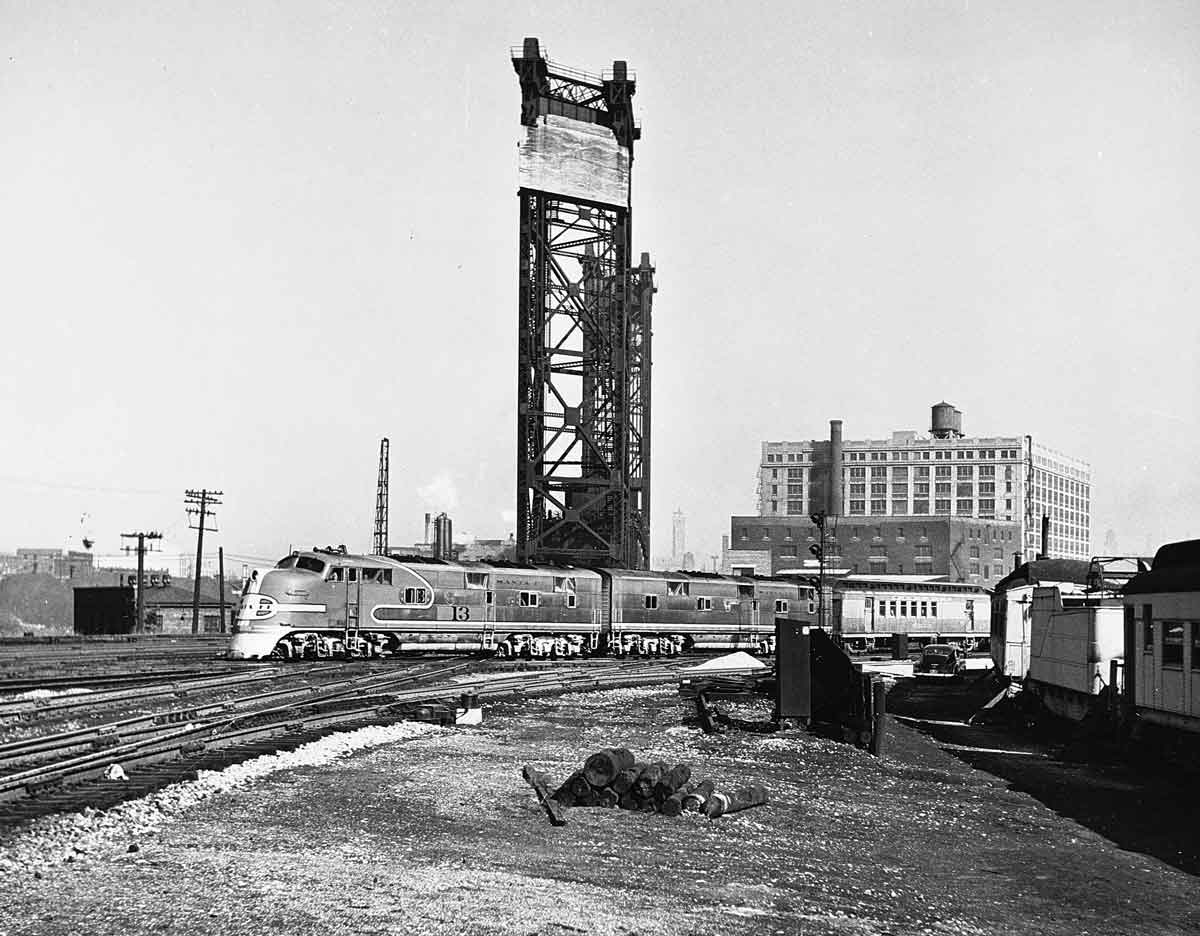 The transition era (1939 - 1957) was the heyday for passenger rail. The industrial boom triggered by the second world war created tremendous capacity for production which was no longer needed for war production. The North American factories turned to consumer goods and services and the rail system was a major recipient of this ouput.
The interstate highways system as we know it now was still a thing of the future and long distance travel by highway was simply not practical and aircraft travel was still a luxury for the well-to-do. People traveled the country by rail and there was a huge variety of railroads and services available to the traveler. Innovation was constant, and the materials and machinery employed by the railroads was evolving as fast as the engineers could think of new things to entice the fickle consumer to ride a particular route or particular service.
This all came to an end when the automobile and airplane replaced the passenger train as the preferred vehicles of transportation in the 1960s.
Road Name History
: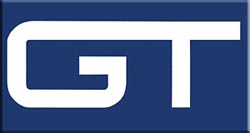 The Grand Trunk Western dates from 1928 as part of the Canadian government's process of nationalizing some major Canadian railroads (under the name Canadian National) including the Grand Trunk Railway which had built the line. The GT lines in Michigan, Indiana and Illinois were combined under the Grand Trunk Western banner. The GTW linked the Canadian border at Port Huron (north of Detroit, Michigan) with Chicago via Durand, Lansing, and South Bend. There were also routes to Detroit, Pontiac, Bay City, Carson City, and the Lake Michigan car ferry port of Muskegon (with ferry service to Wisconsin where GTW maintained a small yard and stationed a switcher.) The GTW had about 1,000 route miles during this period. So, the GTW was an American railroad that was a wholly owned subsidiary of a Canadian corporation, wholly owned by the Canadian government. In 1970, GTW was made a subsidiary of Grand Trunk Corporation (still wholly owned by CN) which also held sister roads Central Vermont, Duluth Winnipeg & Pacific and Grand Trunk (which operated in New York and New England.) This was done to give CN's american employees more opportunities to advance in the organization.
The GTW steam fleet looked very much like what you would see on the CN but GTW's engines were built in the U.S. by Alco, Lima, and Baldwin. A fleet of 58 Alco built Mikes handled the prime road freight assignments until augmented by 43 4-8-4's from Alco and Lima. Parent CN also relied heavily on 4-8-4's so this was not a surprise. The last of these was delivered in 1944. Despite picking up F units and geeps for freight service early on, GTW was late to retire steam. The last run (in passenger service no less) was in 1960!
The first generation of diesels included F's and GP9's (set up long hood forward as on parent CN) followed by GP18's for freight service. GTW went to EMD and Alco for switchers. Road units were painted in a green and gold scheme essentially the same as that of CN but with their own lettering and logos.
In 1962, GTW adopted a new "noodle" logo using the letters GT to conform to CN's own noodle logo adopted two years before. Locomotives were painted black with Morency Orange ends (later replaced with red) with light gray frame stripes and lettering. Cab units received the familiar "sergeant stripe" scheme used on CN. GTW's second generation of diesels (which also introduced the switch to low short hoods and running short-hood-forward) began in 1969 with the delivery of SD40's followed by GP38AC and GP38-2 models. In December of 1971, GTW switched from black to blue with red ends and white frame stripe and lettering.
In addition to acting as a link from Chicago to eastern Canada, GTW was also an important carrier for the auto industry. Their freight car fleet included large numbers of auto parts boxcars and auto racks. In the early 70's, GTW adopted the motto, "the Good Track road" on their freight cars to set them apart from their derailment prone neighbor Penn Central.
In 1980, GTW acquired another railroad critical to the auto industry, the Detroit Toledo & Ironton. This gave GTW routes from Detroit to the Ohio River. A year later, they acquired Norfolk & Western's half of the Detroit & Toledo Shore Line, merging that small bridge line connecting Detroit with Toledo.
At this point, GTW was over 1,500 miles long with 262 diesels and nearly 12,000 cars. In 1995, GTW's parent Canadian National was privatized, at which point there was less need for the US subsidiaries to have distinctly separate identities. Grand Trunk Western continues as a "paper railroad" but operations on these lines are now run as part of the greater Canadian National system.
Brand/Importer Information
:

Con-Cor
has been in business since 1962. Many things have changed over time as originally they were a complete manufacturing operation in the USA and at one time had upwards of 45 employees. They not only designed the models,but they also built their own molds, did injection molding, painting, printing and packaging on their models.
Currently, most of their manufacturing has been moved overseas and now they import 90% of their products as totally finished goods, or in finished components. They only do some incidental manufacturing today within the USA.
Important Note: The Con-Cor product numbering can be very confusing. Please see here in the article how to properly enter Con-Cor stock numbers in the TroveStar database.
Item created by:
Alain LM
on 2019-05-09 08:44:05. Last edited by
Alain LM
on 2020-05-30 10:09:40
If you see errors or missing data in this entry, please feel free to
log in
and edit it. Anyone with a Gmail account can log in instantly.