Specific Item Information: Limited Edition Set #18 New York Central "Pacemaker Freight Service" Basic Set: one steam locomotive with 12 boxcars and a caboose.

- Steam Locomotive 4-6-4 Hudson #5405
- Bay Window Caboose #20332
- 12x 40' Box cars: #174417, #174423, #174447, #174452, #174458, #174470, #174474, #174480, #174506, #174512, #174528, #174535

As a number of original buyers purchased both the basic and the add-on set and then mixed up the cars between the two sets, the original composition of each set could not be determined with certainty.
Below are the additional (and different) numbers that we think belong to the add-on set:
- 12x 40' box cars: #174532, #174541, #174543, #174544, #174571, #174580, #174584, #174603, #174620, #174722, #174723, #174738

So be careful if acquiring the sets from different sellers, you might end up with duplicate numbers.
Series Information: Con-Cor "Limited Edition Sets" or "Limited Edition Collector's Sets" were started after requests to 'custom paint' replicas of great passenger trains of the past. As these sets were very limited in quantity, many were sold out before they got to the retailer. While the quality of painting varied from time to time, they are a handsome addition to any collection and impressive on a layout.
With the exception of the first set, all were furnished in a wood-grained cardboard box with colored foam storage insert. For some sets, the manufacturer furnished additional cars or add-on sets.
The number of the set in the series is not printed on the box, but a listing was kept by Con-Cor and available as print-out in the most recent sets or on the (former) Con-Cor website.
Sets #1 to #13 were without stock number; stock numbers have been assigned and printed on the side label starting with set #14.

The wood-grained cardboard box has been used for other sets called "Special Edition Set" by Con-Cor, that only received a regular stock number, but were not accounted in the "Limited Edition Set" collection.
Prototype History
: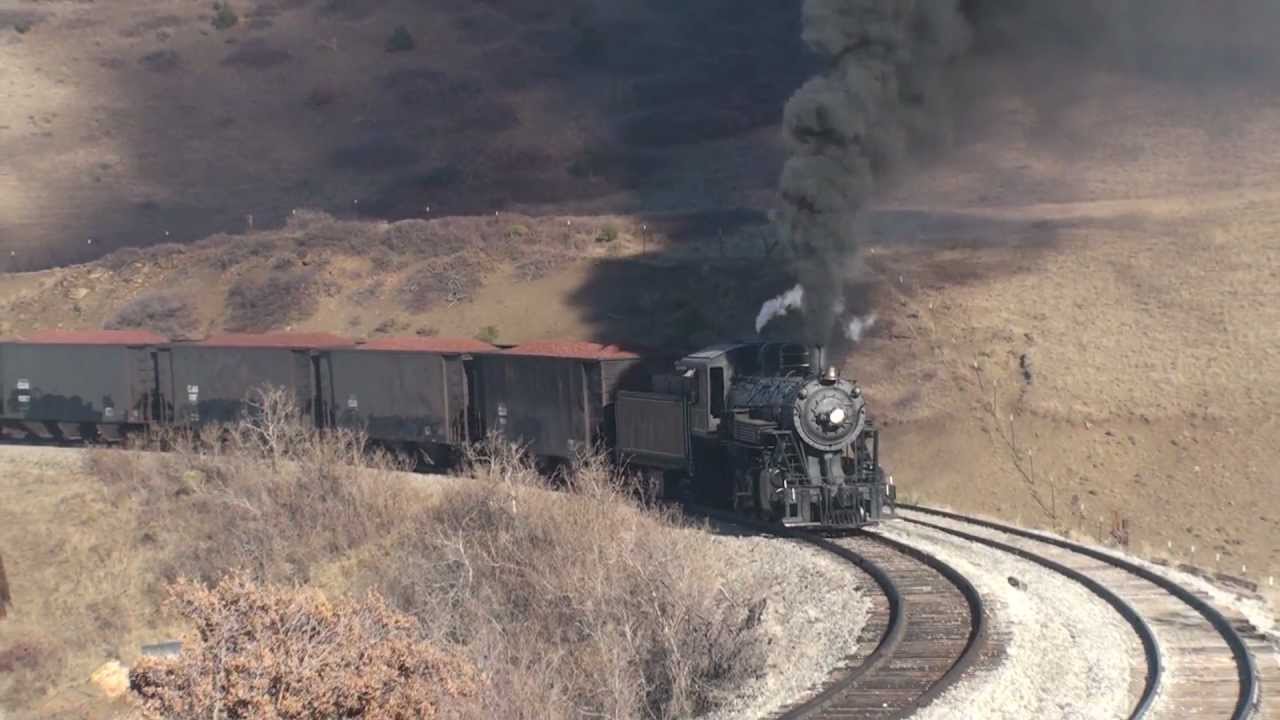 A freight train or goods train is a group of freight cars (US) or goods wagons (International Union of Railways) hauled by one or more locomotives on a railway, transporting cargo all or some of the way between the shipper and the intended destination as part of the logistics chain. Trains may haul bulk material, intermodal containers, general freight or specialized freight in purpose-designed cars. Rail freight practices and economics vary by country and region.
During the transition era, steam engines were heavily used by smaller railroads which relied upon secondhand motive power from the Class-I's. During the postwar years, it was fairly uncommon for these railroads to get their hands on modern diesels and furthermore secondhand steam power was both plentiful and cheap.
Road Name History
: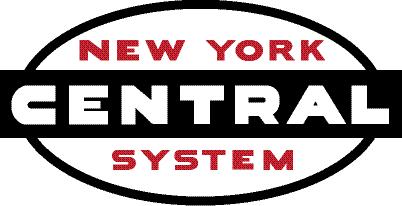 The New York Central Railroad (reporting mark NYC), known simply as the New York Central in its publicity, was a railroad operating in the Northeastern United States. Headquartered in New York City, the railroad served most of the Northeast, including extensive trackage in the states of New York, Pennsylvania, Ohio, Michigan, Indiana, Illinois, and Massachusetts, plus additional trackage in the Canadian provinces of Ontario and Quebec.
The railroad primarily connected greater New York and Boston in the east with Chicago and St.Louis in the midwest along with the intermediate cities of Albany, Buffalo, Cleveland, Cincinnati, and Detroit. NYC's Grand Central Terminal in New York City is one of its best known extant landmarks.
1853 company formation: Albany industrialist and Mohawk Valley Railroad owner Erastus Corning managed to unite ten railroads together into one system, and on March 17, 1853 executives and stockholders of each company agreed to merge. The merger was approved by the state legislature on April 2, and by May 17, 1853 the New York Central Railroad was formed.
In 1867 Vanderbilt acquired control of the Albany to Buffalo running NYC. On November 1, 1869 he merged the NYC with his Hudson River Railroad into the
New York Central and Hudson River Railroad
. Vanderbilt's other lines were operated as part of the NYC.
In 1914, the operations of eleven subsidiaries were merged with the New York Central & Hudson River Railroad, re-forming the New York Central Railroad. From the beginning of the merge, the railroad was publicly referred to as the
New York Central Lines
. In the summer of 1935, the identification was changed to the
New York Central System
.
In 1968 the NYC merged with its former rival, the Pennsylvania Railroad, to form
Penn Central
(the
New York, New Haven and Hartford Railroad
joined in 1969). That company went bankrupt in 1970 and was taken over by the federal government and merged into
Conrail
in 1976. Conrail was broken up in 1998, and portions of its system was transferred to the newly formed New York Central Lines LLC, a subsidiary leased to and eventually absorbed by CSX and Norfolk Southern. Those companies' lines included the original New York Central main line, but outside that area it included lines that were never part of the New York Central system. CSX was able to take one of the most important main lines in the nation, which runs from New York City and Boston to Cleveland, Ohio, as part of the Water Level Route, while Norfolk Southern gained the Cleveland, Ohio to Chicago, Illinois portion of the line called the Chicago line.
At the end of 1925, the New York Central System operated 11,584 miles (18,643 km) of road and 26,395 miles (42,479 km) of track; at the end of 1967 the mileages were 9,696 miles (15,604 km) and 18,454 miles (29,699 km).
Read more on
Wikipedia
.
Paint Scheme
:
Pacemaker cars painted starting in 1946 for service as cars were modified from regular boxcar service to high speed lightweight service. It took until 1953 before all 1000 lot 737-B cars were modified and painted for Pacemaker service. Paint was Sherwin-Williams flash-dri paint red over gray. Red door and side sill under door when door in closed position also red. Ladders, grab iron rungs, brake wheel, underframe and trucks were black. As originally painted - Gothic lettering and herald white - no black background to herald. Paint diagram shows roof as black F-1 car cement, though most cars had red overspray making the roof appear red from ground level. No dimensional data on cars when originally painted other than LD LMT and LT WT. After February 1951 - cars that were repainted had reporting marks, car number as well as LD LMT and LT WT data painted black. Three cars - #174146, #174654 and #174861 - had ALL lettering in black - including the PACEMAKER FREIGHT SERVICE logo - circa 1952. Lot 848-B cars delivered in Pacemaker paint including complete dimensional data in black - these were the only cars built new in the PACEMAKER scheme - delivered in 1954. In September/October 1955, the oval "System" herald had the black background return. Complete dimensional data added to cars that were not fully repainted - usually in white paint. Also, there were 200 temporary Pacemaker Service cars from lot 773-B - which DID NOT receive the full red/gray Pacemaker paint. Most did receive the PACEMAKER FREIGHT SERVICE logo over their regular paint job, while some cars only received a small rectangle with the word PACEMAKER inside ( starting around April 1950 ).. When cars removed from Pacemaker service (starting in late 1959) - cars either repainted in regular boxcar scheme of the day or simply had the '4' in the car number changed to '5'.
Brand/Importer Information
:

Con-Cor
has been in business since 1962. Many things have changed over time as originally they were a complete manufacturing operation in the USA and at one time had upwards of 45 employees. They not only designed the models,but they also built their own molds, did injection molding, painting, printing and packaging on their models.
Currently, most of their manufacturing has been moved overseas and now they import 90% of their products as totally finished goods, or in finished components. They only do some incidental manufacturing today within the USA.
Important Note: The Con-Cor product numbering can be very confusing. Please see here in the article how to properly enter Con-Cor stock numbers in the TroveStar database.
Item created by:
Alain LM
on 2019-05-19 07:57:28. Last edited by
Alain LM
on 2020-05-30 10:17:45
If you see errors or missing data in this entry, please feel free to
log in
and edit it. Anyone with a Gmail account can log in instantly.