Specific Item Information: Limited Edition Set #39 Southern Pacific "Overnight Express" Add-On Set: 12 boxcars.

This add-on set of 12 boxcars was announced concurrently with the basic set (Set #38 / ref. 0001-008520), but was never released due to insufficient pre-orders.
Series Information: Con-Cor "Limited Edition Sets" or "Limited Edition Collector's Sets" were started after requests to 'custom paint' replicas of great passenger trains of the past. As these sets were very limited in quantity, many were sold out before they got to the retailer. While the quality of painting varied from time to time, they are a handsome addition to any collection and impressive on a layout.
With the exception of the first set, all were furnished in a wood-grained cardboard box with colored foam storage insert. For some sets, the manufacturer furnished additional cars or add-on sets.
The number of the set in the series is not printed on the box, but a listing was kept by Con-Cor and available as print-out in the most recent sets or on the (former) Con-Cor website.
Sets #1 to #13 were without stock number; stock numbers have been assigned and printed on the side label starting with set #14.

The wood-grained cardboard box has been used for other sets called "Special Edition Set" by Con-Cor, that only received a regular stock number, but were not accounted in the "Limited Edition Set" collection.
Prototype History
: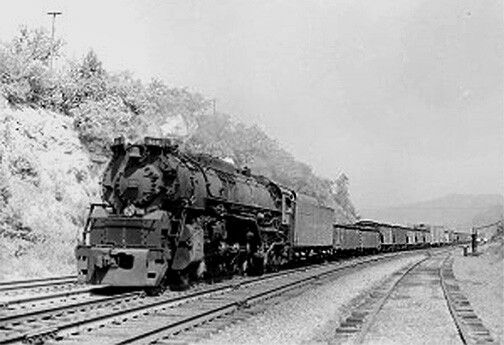 A mixed freight train is a train that hauls a variety of different freight cars or wagons. A mixed freight depends on the locale and industries. The train will be carrying cars to be brought to a yard where a local will bring them to the various industries. The location determines the industries, and the industries determine the cars.
Which cars are in which trains is determined by the waybills they are assigned - which is close to a totally random process. For example, through freights simply run from up staging to down staging and back, stopping long enough to trade out 30 percent of their cars and change from steam to motor (catenary) or vice-versa. Thus freights will have a variety of cars, changing each time they pass through a switching yard.
Road Name History
: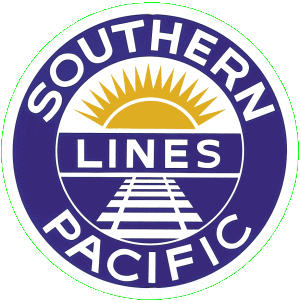 The Southern Pacific Transportation Company (reporting mark SP), earlier Southern Pacific Railroad and Southern Pacific Company, and usually called the Southern Pacific or (from the railroad's initials) Espee, was an American Class I railroad. It was absorbed in 1988 by the company that controlled the Denver and Rio Grande Western Railroad and eight years later became part of the Union Pacific Railroad.
The railroad was founded as a land holding company in 1865, later acquiring the Central Pacific Railroad by lease. By 1900 the Southern Pacific Company was a major railroad system incorporating many smaller companies, such as the Texas and New Orleans Railroad and Morgan's Louisiana and Texas Railroad. It extended from New Orleans through Texas to El Paso, across New Mexico and through Tucson, to Los Angeles, through most of California, including San Francisco and Sacramento. Central Pacific lines extended east across Nevada to Ogden, Utah, and reached north through Oregon to Portland. Other subsidiaries eventually included the St. Louis Southwestern Railway (Cotton Belt), the Northwestern Pacific Railroad at 328 miles (528 km), the 1,331 miles (2,142 km) Southern Pacific Railroad of Mexico, and a variety of 3 ft (914 mm) narrow gauge routes.
In 1929 SP/T&NO operated 13848 route-miles not including Cotton Belt, whose purchase of the Golden State Route circa 1980 nearly doubled its size to 3,085 miles (4,965 km), bringing total SP/SSW mileage to around 13,508 miles (21,739 km).
By the 1980s route mileage had dropped to 10,423 miles (16,774 km), mainly due to the pruning of branch lines. In 1988 the Southern Pacific was taken over by D&RGW parent Rio Grande Industries. The combined railroad kept the Southern Pacific name due to its brand recognition in the railroad industry and with customers of both constituent railroads. Along with the addition of the SPCSL Corporation route from Chicago to St. Louis, the total length of the D&RGW/SP/SSW system was 15,959 miles (25,684 km).
By 1996 years of financial problems had dropped SP's mileage to 13,715 miles (22,072 km), and it was taken over by the Union Pacific Railroad.
Read more on
Wikipedia
.
Brand/Importer Information
:

Con-Cor
has been in business since 1962. Many things have changed over time as originally they were a complete manufacturing operation in the USA and at one time had upwards of 45 employees. They not only designed the models,but they also built their own molds, did injection molding, painting, printing and packaging on their models.
Currently, most of their manufacturing has been moved overseas and now they import 90% of their products as totally finished goods, or in finished components. They only do some incidental manufacturing today within the USA.
Important Note: The Con-Cor product numbering can be very confusing. Please see here in the article how to properly enter Con-Cor stock numbers in the TroveStar database.
Item created by:
Alain LM
on 2019-05-26 05:03:05. Last edited by
Alain LM
on 2020-05-30 12:48:12
If you see errors or missing data in this entry, please feel free to
log in
and edit it. Anyone with a Gmail account can log in instantly.