Specific Item Information:
With Rigid Face Couplers,$119.98 ea 0001-04024
With Micro-Trains® Couplers,$144.89 ea. 0001-040399
Illinois Central passenger car set: 5 streamline smoothside cars.
- RPO baggage car #400 (Con-Cor #0001-04022F)
- Coach "Springfield" (Con-Cor #0001-04002F-2)
- Pullman car "King Coal" (Con-Cor #0001-04012F)
- Diner coach "Evangeline" (Con-Cor #0001-04072F)
- Observation car "Gulfport" (Con-Cor 0001-04042F)

Series Information: Con-Cor streamlined smoothside passenger 5-car set, usually composed of: RPO / Baggage, Coach, Pullman Sleeper, Diner or Dome and Pullman Observation / Lounge.
These sets have been offered over several years and in two different packaging.
Road numbers contained in the pack might have evolved over time.
Prototype History
: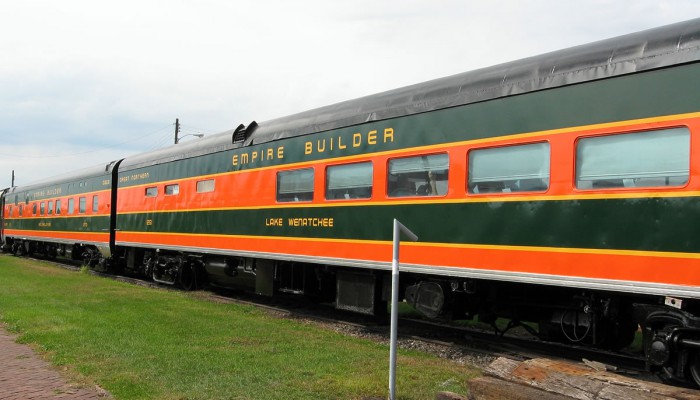 In the post-war period, passenger rail service boomed. In order to increase efficiency, the railroads set to replacing their old wood, steel and concrete heavyweight passenger cars with newer lightweight, streamlined cars. The new cars were made from stainless steel, aluminum and Cor-Ten steel. These cars required less motive power to pull and were cheaper to manufacture. Production was also concentrated in a few manufacturers rather than each railroad making its own. This led to standardization which further reduced costs. The new "lightweight" cars were also given "streamlined" designs to make them more visually appealing. Budd, Pullman Standard and ACF were all well known manufacturers of these cars.
Smoothside cars are typically painted, unlike their corrugated brethren. This meant that they typically required more maintenance, but this also allowed the railroads to apply distinctive paint schemes to their fleets, typically matching the paintwork on their locomotives.
Road Name History
: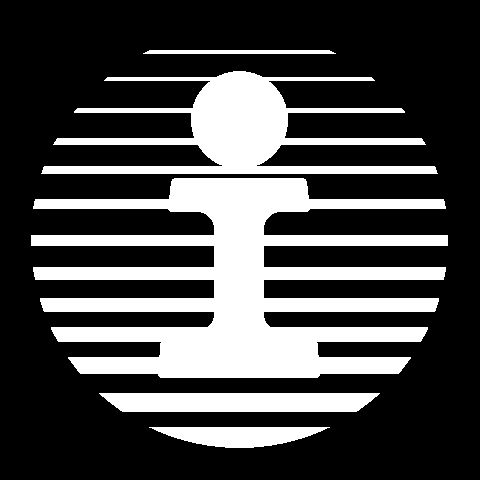 The Illinois Central Railroad (reporting mark IC), sometimes called the Main Line of Mid-America, was a railroad in the central United States, with its primary routes connecting Chicago, Illinois, with New Orleans, Louisiana, and Mobile, Alabama. A line also connected Chicago with Sioux City, Iowa (1870). There was a significant branch to Omaha, Nebraska (1899), west of Fort Dodge, Iowa, and another branch reaching Sioux Falls, South Dakota (1877), starting from Cherokee, Iowa. The Sioux Falls branch has been abandoned in its entirety.
The IC is one of the early Class I railroads in the US. Its roots go back to abortive attempts by the Illinois General Assembly to charter a railroad linking the northern and southern parts of the state of Illinois. In 1850 U.S. President Millard Fillmore signed a land grant for the construction of the railroad, making the Illinois Central the first land-grant railroad in the United States.
The Illinois Central was chartered by the Illinois General Assembly on February 10, 1851. Senator Stephen Douglas and later President Abraham Lincoln were both Illinois Central men who lobbied for it. Douglas owned land near the terminal in Chicago. Lincoln was a lawyer for the railroad. Upon its completion in 1856 the IC was the longest railroad in the world. Its main line went from Cairo, Illinois, at the southern tip of the state, to Galena, in the northwest corner. A branch line went from Centralia, (named for the railroad) to the rapidly growing city of Chicago. In Chicago its tracks were laid along the shore of Lake Michigan and on an offshore causeway downtown, but land-filling and natural deposition have moved the present-day shore to the east.
In 1867 the Illinois Central extended its track into Iowa, and during the 1870s and 1880s the IC acquired and expanded railroads in the southern United States. IC lines crisscrossed the state of Mississippi and went as far as New Orleans, Louisiana, to the south and Louisville, Kentucky, in the east. In the 1880s, northern lines were built to Dodgeville, Wisconsin, Sioux Falls, South Dakota, and Omaha, Nebraska. Further expansion continued into the early twentieth century.
The Illinois Central, and the other "Harriman lines" owned by E.H. Harriman, was the target of the Illinois Central shopmen's strike of 1911. Although marked by violence and sabotage in the south, midwest, and western states, the strike was effectively over in a few months. The railroads simply hired replacements and withstood diminishing union pressure. The strike was eventually called off in 1915.
Brand/Importer Information
:

Con-Cor
has been in business since 1962. Many things have changed over time as originally they were a complete manufacturing operation in the USA and at one time had upwards of 45 employees. They not only designed the models,but they also built their own molds, did injection molding, painting, printing and packaging on their models.
Currently, most of their manufacturing has been moved overseas and now they import 90% of their products as totally finished goods, or in finished components. They only do some incidental manufacturing today within the USA.
Important Note: The Con-Cor product numbering can be very confusing. Please see here in the article how to properly enter Con-Cor stock numbers in the TroveStar database.
Item created by:
Alain LM
on 2019-06-15 06:58:04. Last edited by
Powderman
on 2021-03-04 09:41:52
If you see errors or missing data in this entry, please feel free to
log in
and edit it. Anyone with a Gmail account can log in instantly.