Specific Item Information: 3-pack, A-B-A configuration, A units are motorized, B unit is dummy.
198 Deutsche Mark
Model Information
: Model introduced in 1993 and fully revised in 2002 with the same mechanism as the FA-1/FB-1 introduced 2 years before.
The 1993 version consisted of powered FA-2 units and dummy FB-2 units, sold separately. It features a plastic chassis that supports the motor and weights above the truck towers. Couplers are truck-mounted with an open pilot.
The 1993 version was imported in Europe by Brawa as 3-packs (A-B-A configuration) in a Brawa packaging.
The 2002 version, sold as FA-2/FB-2 set, with both engines powered, features:
split-frame
open-sided, skew-wound 5-pole motor
dual flywheels
all wheels geared and provide power pickup
non directional headlight
DCC Information: No provision for DCC for any of the two versions.
Prototype History
: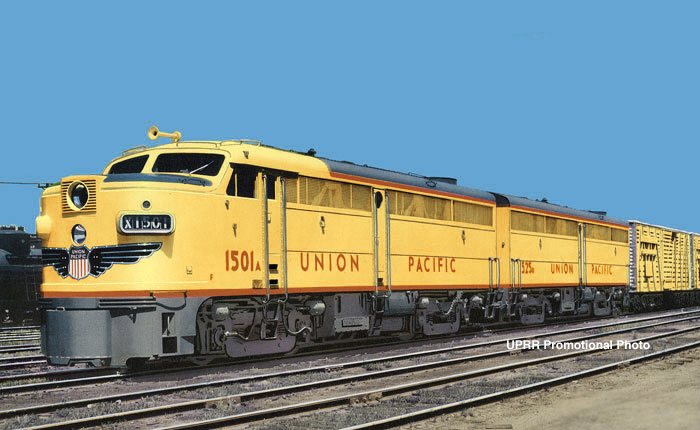 The ALCO FA was a family of B-B diesel locomotives designed to haul freight trains. The locomotives were built by a partnership of ALCO and General Electric in Schenectady, New York, between January 1946 and May 1959. They were of a cab unit design, and both cab-equipped lead (A unit) FA and cabless booster (B unit) FB models were built. A dual passenger-freight version, the FPA/FPB, was also offered. It was equipped with a steam generator for heating passenger cars.
Externally, the FA and FB models looked very similar to the ALCO PA models produced in the same period. Both the FA and PA models were styled by General Electric's Ray Patten. They shared many of the same characteristics both aesthetically and mechanically. It was the locomotive's mechanical qualities (the ALCO 244 V-12 prime mover) and newer locomotive models from both General Motors Electro-Motive Division (EMD) and General Electric (the partnership with ALCO was dissolved in 1953) that ultimately led to the retirement of the FA/FB locomotive model from revenue service. Several examples of FAs and FBs have been preserved in railroad museums, a few of them in operational status on such lines as the Grand Canyon Railway and the Napa Valley Wine Train. ALCO's designation of F marks these locomotives as being geared primarily for freight use, whereas the P designation of the PA sets indicates that they were geared for higher speeds and passenger use. However, beyond this their design was largely similar, and many railroads used FA and PA locomotives for both freight and passenger.
Externally, the FA-1/FB-1 could be distinguished from the FA-2/FB-2 (FPA-2/FPB-2) by the position of the radiator shutters – the FA-1/FB-1's shutters were at the far end of the carbody, whereas on the FA-2/FB-2 they were further forward, the design having been modified to allow the installation of a steam generator behind the radiator.
The FPA-4/FPB-4 were visually different due to the additional radiator space that was positioned below the shutters.
From Wikipedia
Read more on
American-Rails.com
.
Road Name History
: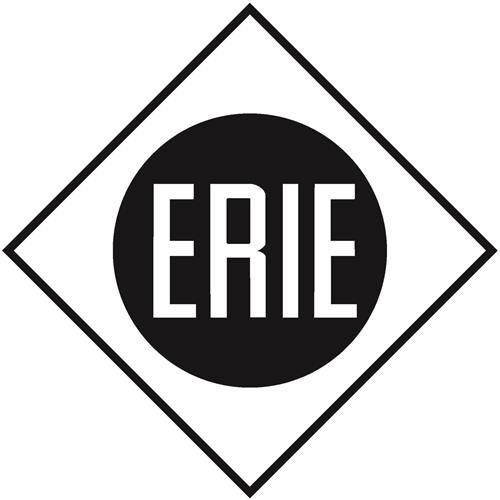 The Erie (the second railroad by that name) was formed in 1895 from the reorganization of the New York Lake Erie & Western which had cobbled together a Jersey City (across the Hudson from New York City) to Chicago route from the original Erie, the Chicago & Atlantic, Atlantic & Great Western and a few smaller lines. The route had been built to 6' gauge and had been standard gauged in 1880.
The New York – Chicago main was all double track with big rail. However, the mainline managed to miss every major city along the way. Binghamton, New York and Akron, Ohio were the biggest cities on the mainline between New York and Chicago. Buffalo, Rochester, Youngstown, Cleveland, Dayton, and Cincinnati were all at the end of branches from the mainline. Some said that "you could forget how much unpopulated land there was in the Northeast until you rode the Erie."
Erie and its predecessors were early victims of "robber barons" that saddled the company with debt that it would carry for over 100 years. The companies went bankrupt 3 times in the 19th Century and once during the Depression (in 1938, after most other lines ironically.) Erie promoted exclusively from within and management was rife with nepotism. It was called "Weary Erie", and "The Scarlet Woman of Wall Street."
Erie's steam fleet was varied although not terribly modern. The Erie passed through Pennsylvania's anthracite region so camelback locomotives were part of the mix. In fact Erie had the largest camelbacks ever built – 0-8-8-0's delivered in 1908. Erie was also one of only two roads to employ Triplexes, in this case with the 2-8-8-8-2 wheel arrangement. Their most modern steam consisted of heavy Berkshires delivered in 1929 when the company was under the influence of the Van Sweringen brothers who also controlled Nickel Plate, C&O, Pere Marquette and Hocking Valley. As a result, they dieselized fairly early primarily with EMD, and Alco road and passenger units and switchers from nearly every builder. Like future dance partner DL&W, Erie road switchers were setup for long-hood-forward operation.
Other than heavy commuter operations in New Jersey, passenger operations paled in comparison to other eastern trunk lines. Erie concentrated on freight. From about 1947 until 1955, the Erie was fairly healthy, although still paying way too much for debt service. They even paid dividends for much of this period. Quartets of F units dragged freights over 185 cars long across New York's scenic Southern Tier. Erie's big clearances (due to the original 6' track gauge) made Erie the go-to road for highly lucrative over-size loads. The Erie was much loved by communities along the line.
The mid-to-late 50s presented one disaster after another. Twin hurricanes damaged track (although not as bad as neighbor DL&W who really took it in the teeth), then strikes in the cement and steel industries cut traffic dramatically. Labor trouble in the tire center of Akron (where Erie was a major carrier) led to much of the tire industry leaving the area. Erie's net income fell in half the next year and then they began to lose money. Combining parallel routes and Jersey Shore terminals with the Lackawanna helped but not enough. In 1960, The Erie merged with the Delaware Lackawanna & Western. Here are Erie's stats in their final year: 2,215 route miles (about the same length as competitors Nickel Plate and Wabash); 484 diesels; 535 passenger cars; 20,028 freight cars.
Brand/Importer Information
: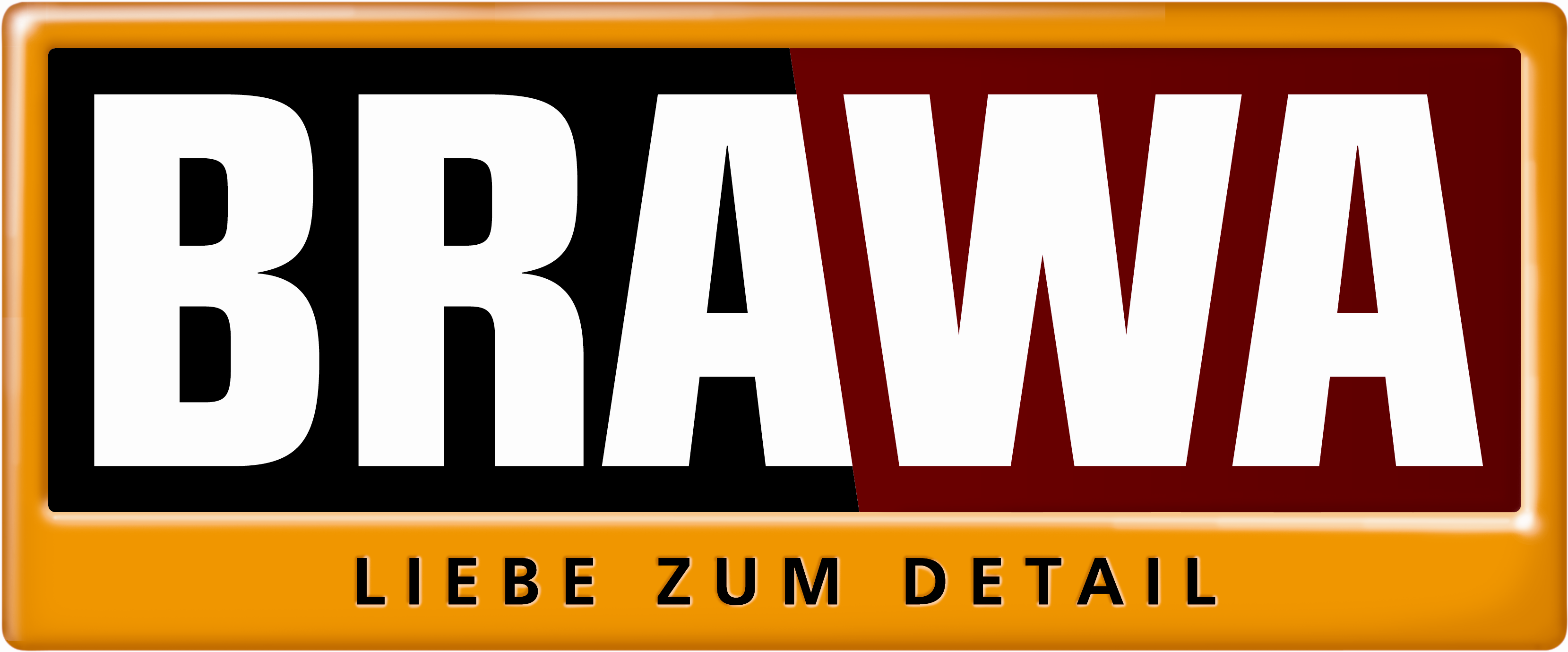 Brawa Artur Braun Modellspielwarenfabrik GmbH & Co. was founded in 1948 by Artur Braun in Waiblingen, Germany, to distribute model trains from other toy makers; eventually they began to manufacture their own lighting accessories such as streetlights and signals. In 1963 they acquired the complete line of motorized trolleybus and ski lift models from Eheim. They also began to expand their own line to include scenery items, and by 1993 they'd added locomotives and rolling stock to their product range. This medium-sized business is today jointly managed by the second and third generations of the Braun family: Günter Braun, son of the founder, and his daughter Katrin Braun are the company's managing partners.
Brawa range covers HO, O and N scales. The N scale range is focused on European rolling-stock, German locomotives and accessories like signals, streetlights, clocks and telephone booths.
Here is how the company describes itself:
At BRAWA, continuity and sustainable thinking and action - as the particular strengths of a family business - have a double impact. Changes are carefully considered and strategic decisions taken on the basis of a long-term vision, thus enabling the company to respond quickly and deliberately to the demands of the market. In addition, cross-generation collaboration ensures a vibrant coexistence of tradition and innovation.
In short, our future course is set and all signals are pointing towards continuity and growth. Our presence at our site in Remshalden shows our commitment to this area and highlights the sustainable nature of our company's location in the region. Sustainability is, as it were, an intrinsic value of our family business.
Item created by:
Alain LM
on 2020-04-20 15:32:58. Last edited by
Lethe
on 2020-05-07 00:00:00
If you see errors or missing data in this entry, please feel free to
log in
and edit it. Anyone with a Gmail account can log in instantly.