Specific Item Information: This car was part of a mulit-car pack.
Model Information: This model was developed by Delaware Valley Freight Car Corporation. The tooling was purchased by Bowser in 1998 and has been re-released several times since it was acquired. The body style has also been sold by Eastern Seaboard Models under the ESM branding. The model is available in both 3-Bay and 6-Bay variations.
Prototype History
: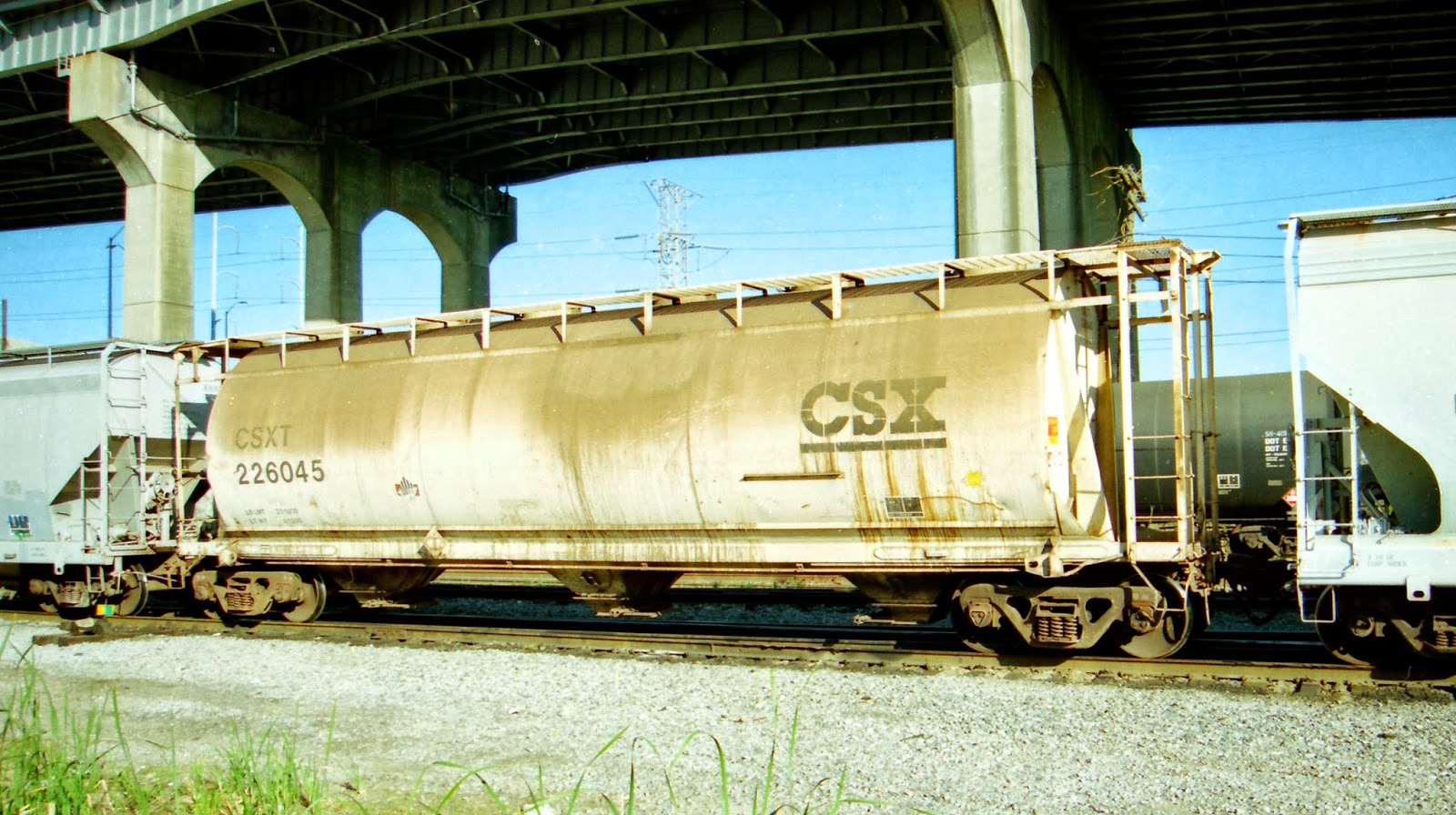 ACF introduced their roundish cylindrical hoppers in the early 1960s. The cars differed greatly from the ribbed sided hoppers of the era. They have been made in 3-bay and 6-bay variations. These cylindrical hoppers were superseded on ACF's production line by the Centerflow in 1964, a revolutionary design that influenced later covered hopper types. In the late 60s or early 70s Canada came out with 4-bay covered hoppers that appear to be derived from ACF's pre-Centerflow cylindrical hoppers. These cars were used by CN, CP and various smaller Canadian shippers. There is some question as to why the Canadian builder based their design off the older cylindrical and not ACF's newer Centerflow. It was likely a patent issue and copying it could have triggered legal action against the Canadian builders. There are also certain structural design differences between the cylindrical and centerflow cars and perhaps the decision to copy the cylindrical was based on the greater volume capacity of the cylindrical design.
Road Name History
: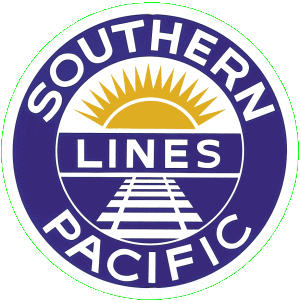 The Southern Pacific Transportation Company (reporting mark SP), earlier Southern Pacific Railroad and Southern Pacific Company, and usually called the Southern Pacific or (from the railroad's initials) Espee, was an American Class I railroad. It was absorbed in 1988 by the company that controlled the Denver and Rio Grande Western Railroad and eight years later became part of the Union Pacific Railroad.
The railroad was founded as a land holding company in 1865, later acquiring the Central Pacific Railroad by lease. By 1900 the Southern Pacific Company was a major railroad system incorporating many smaller companies, such as the Texas and New Orleans Railroad and Morgan's Louisiana and Texas Railroad. It extended from New Orleans through Texas to El Paso, across New Mexico and through Tucson, to Los Angeles, through most of California, including San Francisco and Sacramento. Central Pacific lines extended east across Nevada to Ogden, Utah, and reached north through Oregon to Portland. Other subsidiaries eventually included the St. Louis Southwestern Railway (Cotton Belt), the Northwestern Pacific Railroad at 328 miles (528 km), the 1,331 miles (2,142 km) Southern Pacific Railroad of Mexico, and a variety of 3 ft (914 mm) narrow gauge routes.
In 1929 SP/T&NO operated 13848 route-miles not including Cotton Belt, whose purchase of the Golden State Route circa 1980 nearly doubled its size to 3,085 miles (4,965 km), bringing total SP/SSW mileage to around 13,508 miles (21,739 km).
By the 1980s route mileage had dropped to 10,423 miles (16,774 km), mainly due to the pruning of branch lines. In 1988 the Southern Pacific was taken over by D&RGW parent Rio Grande Industries. The combined railroad kept the Southern Pacific name due to its brand recognition in the railroad industry and with customers of both constituent railroads. Along with the addition of the SPCSL Corporation route from Chicago to St. Louis, the total length of the D&RGW/SP/SSW system was 15,959 miles (25,684 km).
By 1996 years of financial problems had dropped SP's mileage to 13,715 miles (22,072 km), and it was taken over by the Union Pacific Railroad.
Read more on
Wikipedia
.
Item created by:
nscalestation
on 2020-12-01 12:21:04
If you see errors or missing data in this entry, please feel free to
log in
and edit it. Anyone with a Gmail account can log in instantly.