Specific Item Information: Made in Yugoslavia. MRC identified this same model as an FA-1 and an FA-2.
Model Information: This model was introduced in 1969 originally for MRC that dropped it a few years later. AHM and Life-Like imported these briefly in the 1970s. It was then picked up by Model Power in the late 1970s until the 1990s. All these models are marked underneath the fuel tank as 'Made in Yugoslavia'.
It was then re-introduced in 2007 by IHC, though with some modifications. The model is marked Mehano 'Made in Slovenia' (former Yugoslavia). It appears well made but with no DCC capability.
DCC Information: The Mehano versions do not support DCC at all.
Prototype History
: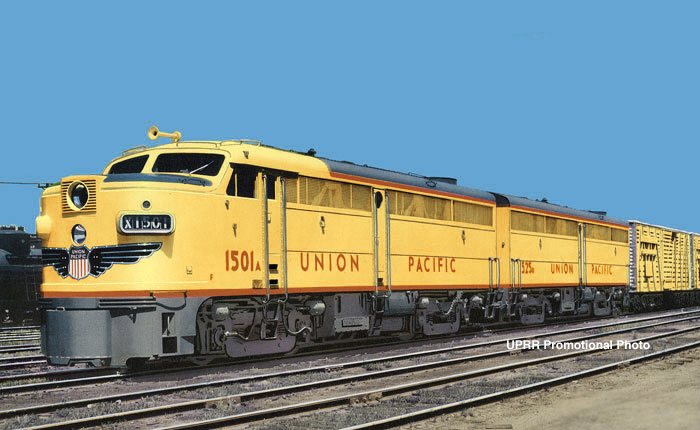 The ALCO FA was a family of B-B diesel locomotives designed to haul freight trains. The locomotives were built by a partnership of ALCO and General Electric in Schenectady, New York, between January 1946 and May 1959. They were of a cab unit design, and both cab-equipped lead (A unit) FA and cabless booster (B unit) FB models were built. A dual passenger-freight version, the FPA/FPB, was also offered. It was equipped with a steam generator for heating passenger cars.
Externally, the FA and FB models looked very similar to the ALCO PA models produced in the same period. Both the FA and PA models were styled by General Electric's Ray Patten. They shared many of the same characteristics both aesthetically and mechanically. It was the locomotive's mechanical qualities (the ALCO 244 V-12 prime mover) and newer locomotive models from both General Motors Electro-Motive Division (EMD) and General Electric (the partnership with ALCO was dissolved in 1953) that ultimately led to the retirement of the FA/FB locomotive model from revenue service. Several examples of FAs and FBs have been preserved in railroad museums, a few of them in operational status on such lines as the Grand Canyon Railway and the Napa Valley Wine Train. ALCO's designation of F marks these locomotives as being geared primarily for freight use, whereas the P designation of the PA sets indicates that they were geared for higher speeds and passenger use. However, beyond this their design was largely similar, and many railroads used FA and PA locomotives for both freight and passenger.
Externally, the FA-1/FB-1 could be distinguished from the FA-2/FB-2 (FPA-2/FPB-2) by the position of the radiator shutters – the FA-1/FB-1's shutters were at the far end of the carbody, whereas on the FA-2/FB-2 they were further forward, the design having been modified to allow the installation of a steam generator behind the radiator.
The FPA-4/FPB-4 were visually different due to the additional radiator space that was positioned below the shutters.
From Wikipedia
Read more on
American-Rails.com
.
Road Name History
: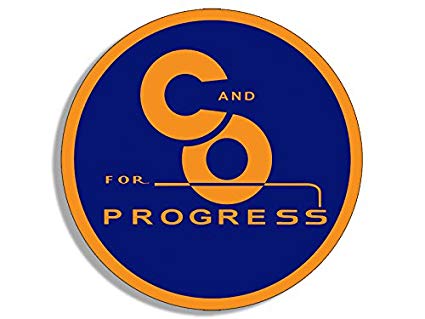 The Chesapeake and Ohio Railway (reporting marks C&O, CO) was a Class I railroad formed in 1869 in Virginia from several smaller Virginia railroads begun in the 19th century. Led by industrialist Collis P. Huntington, it reached from Virginia's capital city of Richmond to the Ohio River by 1873, where the railroad town (and later city) of Huntington, West Virginia was named for him.
Tapping the coal reserves of West Virginia, the C&O's Peninsula Extension to new coal piers on the harbor of Hampton Roads resulted in the creation of the new City of Newport News. Coal revenues also led the forging of a rail link to the Midwest, eventually reaching Columbus, Cincinnati and Toledo in Ohio and Chicago, Illinois.
By the early 1960s the C&O was headquartered in Cleveland, Ohio, USA. In 1972, under the leadership of Cyrus Eaton, it became part of the Chessie System, along with the Baltimore and Ohio and Western Maryland Railway. The Chessie System was later combined with the Seaboard Coast Line and Louisville and Nashville, both the primary components of the Family Lines System, to become a key portion of CSX Transportation (CSXT) in the 1980s. A substantial portion of Conrail was added in 1999.
C&O's passenger services ended in 1971 with the formation of Amtrak. Today Amtrak's tri-weekly Cardinal passenger train follows the historic and scenic route of the C&O through the New River Gorge in one of the more rugged sections of the Mountain State. The rails of the former C&O also continue to transport intermodal and freight traffic, as well as West Virginia bituminous coal east to Hampton Roads and west to the Great Lakes as part of CSXT, a Fortune 500 company which was one of seven Class I railroads operating in North America at the beginning of the 21st century.
At the end of 1970 C&O operated 5067 miles of road on 10219 miles of track, not including WM or B&O and its subsidiaries.
Read more on
Wikipedia
.
Brand/Importer Information
: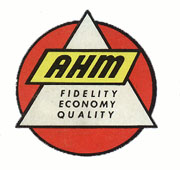 AHM is the initials for Associated Hobby Manufacturers, Inc. The company was founded in 1959 as a reseller of other companies' model railroad components. Initially an HO company, they entered into N Scale in the early 1970's as an importer of products made by Roco in Austria. For N Scale products, AHM apparently contracted to use the exact same molds as were used by Roco to produce early Atlas models. They also contracted with Rivarossi to make locomotives.
When AHM went out of business IHC picked up some of their line. Also, at least one body style was taken over by Eastern Seaboard models.
Manufacturer Information
:

Mehano is a Slovenian toy manufacturer located in Izola, Slovenija. The company was founded as Mehanotehnika and was producing toys starting in June 1953. They first exhibited at the Nuerenberg Toy Fair in 1959. Mehano produced a number of different locomotives and rolling stock models for the North American market in the 1960s and 1970s. Companies such as Atlas and Life-Like imported a huge variety of their products. Generally they can easily be recognized as they are stamped "Yugosolavia" on the underframe. The company was formally renamed "Mehano" in 1990. Izola today is part of the country of Slovenia since the breakup of Yugoslavia.
Mehano filed for bankruptcy in 2008, but still continued to exist and operate. Since 2012, Mehano products are distributed by Lemke.
Item created by:
james13pugh
on 2022-04-19 12:04:14
If you see errors or missing data in this entry, please feel free to
log in
and edit it. Anyone with a Gmail account can log in instantly.