Model Information: This model was introduced in 1969 originally for MRC that dropped it a few years later. AHM and Life-Like imported these briefly in the 1970s. It was then picked up by Model Power in the late 1970s until the 1990s. All these models are marked underneath the fuel tank as 'Made in Yugoslavia'.
It was then re-introduced in 2007 by IHC, though with some modifications. The model is marked Mehano 'Made in Slovenia' (former Yugoslavia). It appears well made but with no DCC capability.
DCC Information: The Mehano versions do not support DCC at all.
Prototype History
: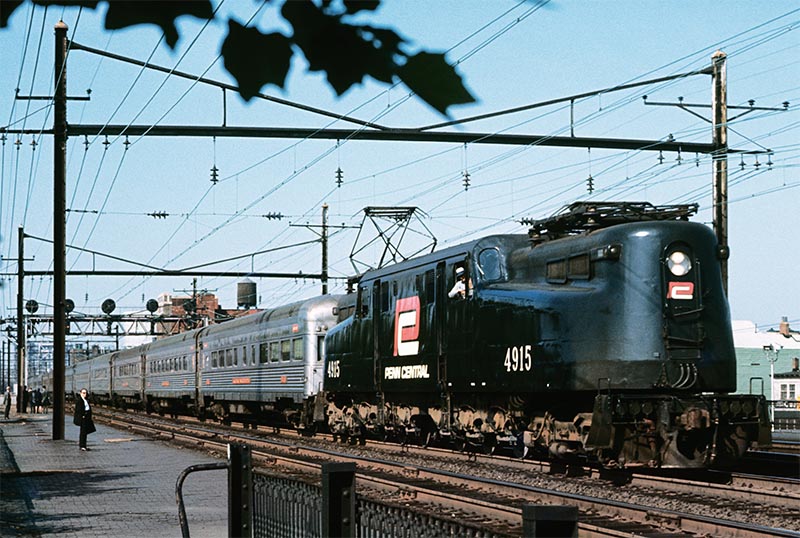 Due to the advantages of diesel locomotives, railroads in North America had retired 90% of their steam locomotives by the mid-1950. Also, major cities and their rail yards became unhappy neighbors in post-war America. People were no longer content to endure the large amounts of soot and smoke that coal burning steam engines produced. Early diesels, while dirty by today's standards, were a gigantic improvement in air pollution over steam.
Passenger consists were considered the most 'sexy' of any railroads operations, and hence usually got the newest flashiest equipment. A major exception, of course, was Amtrak, which had no competition and a huge inventory of cast-off locomotives and rolling stock acquired during its formation. Hence, rail service in the 1960s and 1970s was a hodgepodge of the newest, best-looking locomotives and railcars as well as a showcase for older makeshift equipment.
Road Name History
: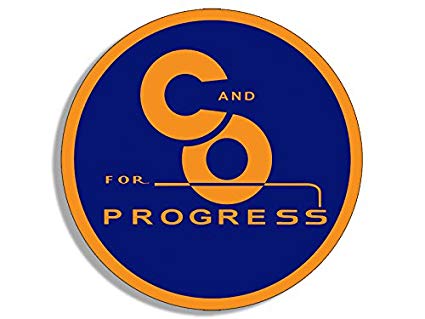 The Chesapeake and Ohio Railway (reporting marks C&O, CO) was a Class I railroad formed in 1869 in Virginia from several smaller Virginia railroads begun in the 19th century. Led by industrialist Collis P. Huntington, it reached from Virginia's capital city of Richmond to the Ohio River by 1873, where the railroad town (and later city) of Huntington, West Virginia was named for him.
Tapping the coal reserves of West Virginia, the C&O's Peninsula Extension to new coal piers on the harbor of Hampton Roads resulted in the creation of the new City of Newport News. Coal revenues also led the forging of a rail link to the Midwest, eventually reaching Columbus, Cincinnati and Toledo in Ohio and Chicago, Illinois.
By the early 1960s the C&O was headquartered in Cleveland, Ohio, USA. In 1972, under the leadership of Cyrus Eaton, it became part of the Chessie System, along with the Baltimore and Ohio and Western Maryland Railway. The Chessie System was later combined with the Seaboard Coast Line and Louisville and Nashville, both the primary components of the Family Lines System, to become a key portion of CSX Transportation (CSXT) in the 1980s. A substantial portion of Conrail was added in 1999.
C&O's passenger services ended in 1971 with the formation of Amtrak. Today Amtrak's tri-weekly Cardinal passenger train follows the historic and scenic route of the C&O through the New River Gorge in one of the more rugged sections of the Mountain State. The rails of the former C&O also continue to transport intermodal and freight traffic, as well as West Virginia bituminous coal east to Hampton Roads and west to the Great Lakes as part of CSXT, a Fortune 500 company which was one of seven Class I railroads operating in North America at the beginning of the 21st century.
At the end of 1970 C&O operated 5067 miles of road on 10219 miles of track, not including WM or B&O and its subsidiaries.
Read more on
Wikipedia
.
Brand/Importer Information
:

In the hobby industry, few companies have built as bold and dynamic a reputation for quality products and technical achievement as Model Rectifier Corporation (MRC). More than a half century ago, MRC began its march toward hobby product leadership by designing model railroad train controls with a level of realism and power previously unavailable. Today, MRC's technology-rich Tech 6 and Prodigy DCC lead a long list of MRC engineered train controls and sound systems respected and enjoyed by millions of model railroad hobbyist around the world.
Success with model railroads led us to carry our passion for hobby quality and technology into the development of other outstanding brands and categories. Today, MRC is the exclusive distributor for some of the world's most respected hobby products as well as the creators and manufacturers of prominent proprietary lines. While our brands and products are diverse, they all share a common bond. Each product we sell meets stringent quality standards and exceeds the highest customer expectation levels. Extraordinary in its depth and breadth, MRC product lines include some of the world's most recognized hobby brands and category leaders.
Item created by:
james13pugh
on 2022-04-29 11:28:18
If you see errors or missing data in this entry, please feel free to
log in
and edit it. Anyone with a Gmail account can log in instantly.