Model Information: Atlas introduced the Kato-produced RS-3 in 1983. They followed up with the RSD-4/5 in 1987 (also Kato-produced). Kato also recyled the chassis for use in their RS-11. Atlas redesigned the RS-3 in 1999 and production moved to China. The models were again modified in 2001 (RS-3) and 2004 (RS-4/5) and from then on featured Atlas "Slow-Speed" motors. The Chinese RS-3 and RSD-4/5 share the same internal mechanism.

The early releases were the first locomotive produced by Kato for Atlas. It was vastly superior to the earlier models produced by Roco for Atlas. The combination of the split-frame design, directional lighting and 5-pole motor with bearing blocks to hold the worm gear in place made it the first "modern" N-Scale design for a North American locomotive. The 2001 Chinese version is very similar to the Kato version.

The Atlas-China version features: Golden-white LEDs; Directional lighting; Separately-applied painted handrails (where appropriate); Blackened metal wheels; Scale Speed™ motor and Accurate painting and printing.
DCC Information
: Unfortunately the one modern feature this model lacks is a single-lightboard design to permit a "drop-in" decoder board installation. The split-board requires some soldering and careful installation to upgrade even the most modern edition of this locomotive to DCC. Special split decoders are available to convert these models to DCC. Some soldering required. TCS makes the
1278-CN
which works pretty well.
TCS CN decoder installation shown on
Brad Myers' N-scale DCC decoder installs
blog and on
TCS website
.
A classical wired DCC decoder detailed installation was available on
maritime.dns.ca/mgerrits/trains
(website no longer exists).
Prototype History
: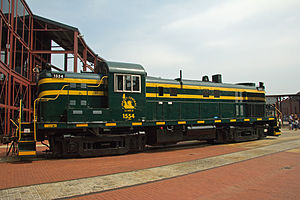 Introduced in 1950, the all-purpose, 1600-HSP RS-3 diesel locomotive had the stamina and strength for freight and passenger service yet was agile enough for yard work. With its rugged, dependable design, it's no wonder that many of these versatile RS-3 locomotives are still working today on short lines, tourist lines, and hauling freight. The ALCO RS-3 is a 1,600 hp (1.2 MW), B-B road switcher diesel-electric locomotive. It was manufactured by American Locomotive Company (ALCO) and Montreal Locomotive Works (MLW) from May 1950 to August 1956, and 1,418 were produced - 1,265 for American railroads, 98 for Canadian railroads, 48 for Brazilian and 7 for Mexican railroads. It has a single, 12 cylinder, model 244 engine.
Well over 1,300 RS-3 road-switcher locomotives were built by ALCO between 1950 and 1956. It can be considered one of the most successful four-axle diesel road-switchers ever produced by the builder. These 1,600hp locomotives were powered by an ALCO 244 V-12 engine which was complimented by rugged GE electrical components. The RS-3 was truly a versatile locomotive. It could be found in virtually every type of service from passenger and commuter runs to heavy-haul and local freight assignments. Original owners of the RS-3 tended to be in the eastern and central regions of the US (with heavier concentrations in the northeast and southeast).
During this same time-period, ALCO offered a six-axle road-switcher which was more commonly found in the west. The RSD-4/5 was externally very similar to the RS-3, having six-axle trucks as an obvious spotting feature. They produced the same 1,600hp as an RS-3, but offered increased tractive effort due to the use of a larger generator. Many RSD-4/5s were assigned to operate in mountainous territory (with varying degrees of success) on the Southern Pacific, Santa Fe and the Utah Railway.
Road Name History
: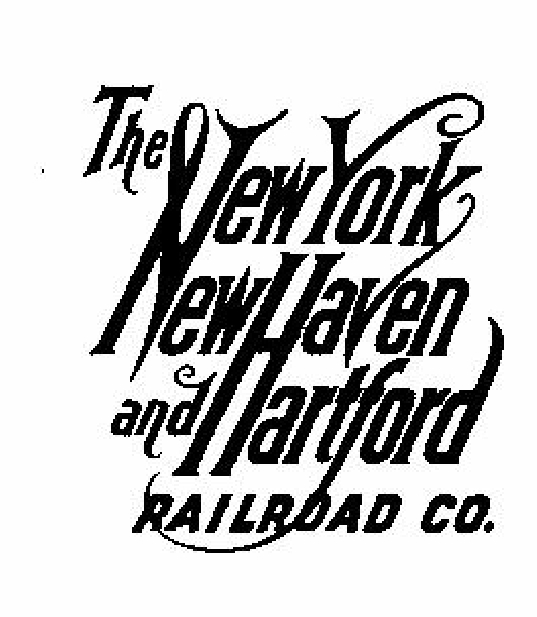 The New York, New Haven and Hartford Railroad (reporting mark NH), commonly known as the New Haven, was a railroad that operated in New England from 1872 to 1968, dominating the region's rail traffic for the first half of the 20th century.
Beginning in the 1890s and accelerating in 1903, New York banker J. P. Morgan sought to monopolize New England transportation by arranging the NH's acquisition of 50 companies, including other railroads and steamship lines, and building a network of electrified trolley lines that provided interurban transportation for all of southern New England. By 1912, the New Haven operated more than 2,000 miles (3,200 km) of track, with 120,000 employees, and practically monopolized traffic in a wide swath from Boston to New York City.
This quest for monopoly angered Progressive Era reformers, alienated public opinion, resulted in high prices for acquisitions, and increased construction costs. Debt soared from $14 million in 1903 to $242 million in 1913, even as the advent of automobiles, trucks and buses reduced railroad profits. Also in 1913, the federal government filed an anti-trust lawsuit that forced the NH to divest its trolley systems.
The line became bankrupt in 1935, was reorganized and reduced in scope, went bankrupt again in 1961, and in 1969 was merged with the Penn Central system, formed a year earlier by the merger of the also bankrupt New York Central Railroad and Pennsylvania Railroad; Already a poorly conceived merger, Penn Central proceeded to go bankrupt in 1970, becoming the largest bankruptcy in the U.S. until the Enron Corporation superseded it in 2001. The remnants of the system now comprise Metro-North Railroad's New Haven Line, (parts of) Amtrak's Northeast Corridor, Shore Line East, parts of the MBTA, and numerous freight operators such as CSX and the Providence and Worcester Railroad. The majority of the system is now owned publicly by the states of Connecticut, Rhode Island, and Massachusetts.
Read more on
Wikipedia
and
New Haven Railroad Historical and Technical Association, Inc.
Brand/Importer Information
: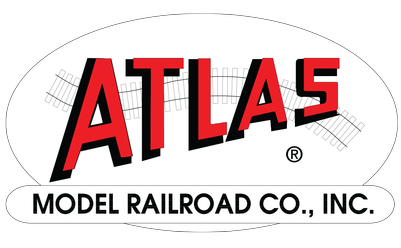 In 1924 Stephan Schaffan, Sr. founded the Atlas Tool Company in Newark, New Jersey. In 1933 his son, Stephan Schaffan, Jr., came to work for his father at the age of sixteen. Steve Jr. built model airplanes as a hobby and frequented a local hobby shop. Being an enterprising young man, he would often ask the owner if there was anything he could do to earn some extra spending money. Tired of listening to his requests, the hobby-store owner threw some model railroad track parts his way and said, "Here, see if you can improve on this".
In those days, railroad modelers had to assemble and build everything from scratch. Steve Jr. created a "switch kit" which sold so well, that the entire family worked on them in the basement at night, while doing business as usual in the machine shop during the day.
Subsequently, Steve Jr. engineered the stapling of rail to fiber track, along with inventing the first practical rail joiner and pre-assembled turnouts and flexible track. All of these products, and more, helped to popularize model railroading and assisted in the creation of a mass-market hobby. The budding entrepreneur quickly outgrew the limitations of a basement and small garage operation. Realizing they could actually make a living selling track and related products, Steve and his father had the first factory built in Hillside, New Jersey at 413 Florence Avenue in 1947. On September 30, 1949, the Atlas Tool Company was officially incorporated as a New Jersey company.
In 1985, Steve was honored posthumously for his inventions by the Model Railroad Industry Association and was inducted into the Model Railroad Industry Hall of Fame in Baltimore, Maryland. In addition, Steve was nominated and entered into the National Model Railroad Association Pioneers of Model Railroading in 1995.
In the early 1990s, the Atlas Tool Company changed its name to
Atlas Model Railroad Company, Inc.
Item created by:
Bryan
on 2016-08-12 18:39:23. Last edited by
Alain LM
on 2018-05-01 14:14:08
If you see errors or missing data in this entry, please feel free to
log in
and edit it. Anyone with a Gmail account can log in instantly.