Specific Item Information: This locomotive has working ditch lights.
Model Information: InterMountain first announced this model in February 2014, followed by 5 additional announcements in April, June, August, November 2014 and August 2015, the last two being joint announcements for the HO and N models. Up to 52 different road names / paints have been announced, including high hood and snoot nose versions!

These models come with a brand new design that incurred significant delays. First batch has been announced to be shipping on the week of December 19th, 2016. In February 2017, Intermountain announced a second run of the just newly released 7 first road names, as well as two undecorated versions (US and Canada). 20 additional road names have been announced in February and April 2017, making it a total of 72 different road names.

Internally, these models are quite a departure from previous IMRC diesels. They do still seem to share a number of common parts with Atlas diesels of similar vintage (motor, trucks, etc), but the screwless (and wireless) chassis design is all-new. The fuel tank, motor saddle, and two plastic clips (one on the nose and one underneath the rear end of the PCB or decoder) serve to hold the whole assembly together ....

Note that ditch lights, for equipped models, will not alternate blinking as both are connected to the same light source.
DCC Information
: This model is proposed factory-equipped with either a non-sound DCC decoder (models suffixed by "D") or a sound DCC decoder (models suffixed by "S"), both from
ESU
- LokSound Select Direct Micro or LokPilot Micro.
The factory-equipped DCC board (sound or non-sound) comes fully equipped with operational LEDs for rotary beacon and front/rear ditch lights. This makes it possible to later install those for locomotives not factory-equipped with them.
DCC manual for sound and non-sound versions can be downloaded from
InterMountain Instructions Library - N Scale web page
.
ESU LokSound file #93820 can be downloaded from
IMRC DCC Assistance web page
.
ESU are proposing a replacement board for this model in the case where you would like to add sound into a DC or DCC-silent version: the
LokSound Select Direct Micro
ref.73199.
Also accepts the following plug-in decoders (non-sound):
-
Digitrax DN166I3
: 1.5 Amp Mobile Decoder that fits InterMountain N Scale SD40-2 released 2017
Prototype History
: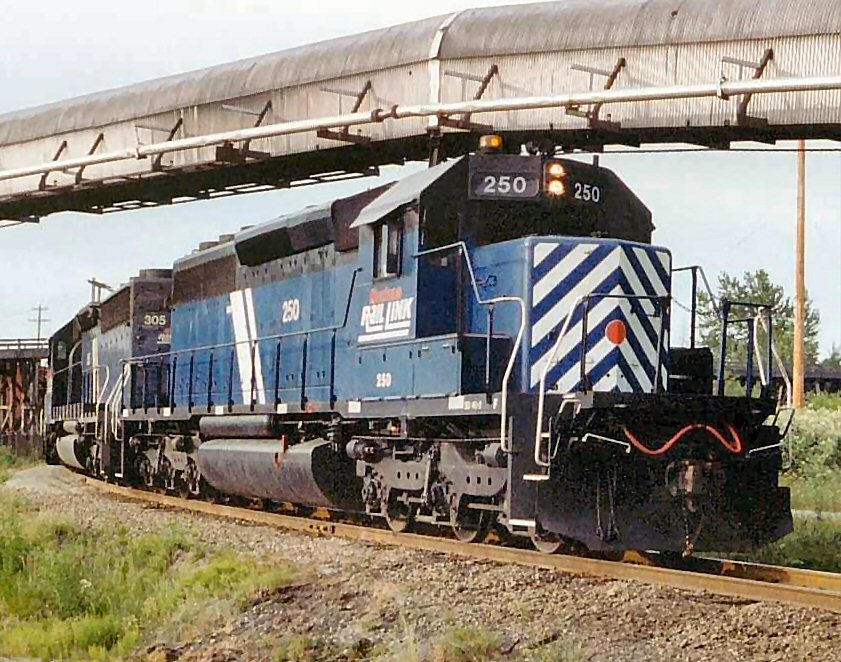 The EMD SD40-2 is a 3,000-horsepower (2,200 kW) C-C diesel-electric locomotive built by EMD from 1972 to 1989. The SD40-2 was introduced in January 1972 as part of EMD's Dash 2 series, competing against the GE U30C and the ALCO Century 630. Although higher-horsepower locomotives were available, including EMD's own SD45-2, the reliability and versatility of the 3,000-horsepower (2,200 kW) SD40-2 made it the best-selling model in EMD's history and the standard of the industry for several decades after its introduction. The SD40-2 was an improvement over the SD40, with modular electronic control systems similar to those of the experimental DDA40X.
Peak production of the SD40-2 was in the mid-1970s. Sales of the SD40-2 began to diminish after 1981 due to the oil crisis, increased competition from GE's Dash-7 series and the introduction of the EMD SD50, which was available concurrently to late SD40-2 production. The last SD40-2 delivered to a United States railroad was built in July 1984, with production continuing for railroads in Canada until 1988, Mexico until February 1986, and Brazil until October 1989. As of 2013, nearly all built still remain in service.
The GMD SD40-2W is a Canadian-market version of the SD40-2 diesel-electric locomotive, built for the Canadian National Railway by the Diesel Division of General Motors of Canada Ltd. (formerly General Motors Diesel) of London, Ontario; 123 were constructed between May 1975 and December 1980. The major difference between the SD40-2W and a regular SD40-2 is the fitment of a wide-nose Canadian comfort cab, commonly denoted by adding a 'W' in the model name (although the GMD designation on the builders plates remained 'SD40-2').
The SD40-2 has seen service in Canada, Mexico, Brazil and Guinea. To suit export country specifications, General Motors designed the JT26CW-SS (British Rail Class 59) for Great Britain, the GT26CW-2 for Yugoslavia, South Korea, Iran, Morocco, Peru and Pakistan, while the GT26CU-2 went to Zimbabwe and Brazil. Various customizations led Algeria to receive their version of a SD40-2, known as GT26HCW-2.
SD40-2s are still quite usable nearly fifty years after the first SD40 was made, and many SD40s and locomotives from the pre-Dash-2 series (GP/SD 40s, 39s and 38s, and even some SD45s) have been updated to Dash-2 specifications, possibly including downgrading from 20-645E to 16-645E engines, including, certainly, Dash-2 electrical controls, although the pre-Dash-2 frames cannot accommodate the somewhat similar HT-C truck in the space allocated to the Flexicoil C truck (the frame is not long enough). Most SD40-2s which remain in service have by now been rebuilt "in-kind" for another 30 to 40 years of service, although a few (under 30) have been rebuilt to incorporate a 12-cylinder EFI-equipped 710G engine.
From Wikipedia
Read more on
American-Rails.com
Road Name History
: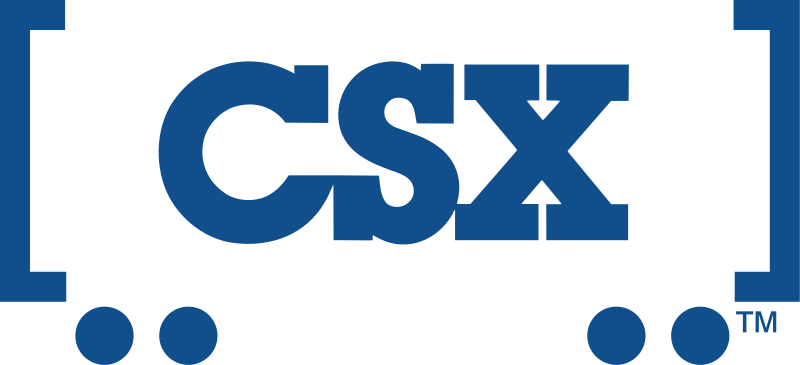 CSX Transportation (reporting mark CSXT) is a Class I railroad in the United States. The main subsidiary of the CSX Corporation, the railroad is headquartered in Jacksonville, Florida, and owns about 21,000 route miles (34,000 km). CSX operates one of the three Class I railroads serving most of the East Coast, the other two being the Norfolk Southern Railway (NS) and Canadian Pacific Railway. It also serves the Canadian provinces of Ontario and Quebec. Together CSX and Norfolk Southern Railway have a duopoly over all east-west freight rail traffic east of the Mississippi River. As of October 1, 2014 CSX's total public stock value was slightly over $32 billion.
CSX Transportation was formed on November 1, 1980, by combining the railroads of the former Chessie System with Seaboard Coast Line Industries, and finally with the Seaboard System Railroad in 1986. The originator of the Seaboard System was the former Seaboard Air Line Railroad, which previously merged with the Atlantic Coast Line Railroad in 1967, and later with the Louisville & Nashville Railroad, as well as several smaller subsidiaries such as the Clinchfield Railroad, Atlanta & West Point Railroad, Monon Railroad and the Georgia Railroad. The origin of the Chessie System was the former Chesapeake & Ohio Railway, which had merged with the Baltimore & Ohio Railroad, and the Western Maryland Railway.
Read more on
Wikipedia
.
Brand/Importer Information
: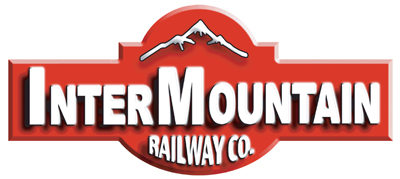 InterMountain was founded in 1985 by Fred Brummet. They got started in the model railroad business by producing O-Scale model kits. They got started in the N Scale business almost a decade later when in 1994 they introduced the 40-23 reefer car in kit form. Later, in 1998, they started producing RTR (Ready-to-Run) models. By the early 2000s, InterMountain phased out kit production in favor of the RTR models.
The InterMountain Railway company is located at 1224 Boston Ave in Longmont, CO. They are a manufacturer of HO, N and Z scale model trains. They have produced kits as well as RTR (Ready-To-Run) models. Their N Scale products include locomotives as well as rolling stock. Their rolling stock lineup includes Boxcars, Hoppers, Tank Cars, Reefers, Gondolas, Stock Cars and Flatcars.
Their locomotive releases have primarily been diesel units, with the one major exception being their series of AC-12 Cab Forward steam locos. Their diesel lineup includes F3's, F7's, F9's, SD40's, SD45's and FT units. They are known for quality and detail. They also release their rolling stock in larger varieties of road numbers than most of the other manufacturers.
Item created by:
Alain LM
on 2018-01-12 01:28:13. Last edited by
Alain LM
on 2020-12-02 07:52:26
If you see errors or missing data in this entry, please feel free to
log in
and edit it. Anyone with a Gmail account can log in instantly.