Company History: American Motors Corporation (AMC) was an American automobile company formed by the 1954 merger of Nash-Kelvinator Corporation and Hudson Motor Car Company. At the time, it was the largest corporate merger in U.S. history.

AMC went on to compete with the US Big Three—Ford, General Motors and Chrysler—with its small cars including the Rambler American, Hornet, Gremlin and Pacer; muscle cars including the Marlin, AMX and Javelin; and early four-wheel-drive variants of the Eagle, America's first true crossover.

The company was known as "a small company deft enough to exploit special market segments left untended by the giants",and was widely known for the design work of chief stylist, Dick Teague, who "had to make do with a much tighter budget than his counterparts at Detroit's Big Three" but "had a knack for making the most of his employer's investment".

After periods of intermittent but unsustained success, Renault acquired a major interest in AMC in 1979—and the company was ultimately acquired by Chrysler. At its 1987 demise, The New York Times said AMC was "never a company with the power or the cost structure to compete confidently at home or abroad.
Successor/Parent History
:

Walter Chrysler founded Chrysler Corporation in 1925 from the remains of the Maxwell Motor Company.[4] He expanded the company in 1928 with the acquisition of Fargo Trucks and Dodge Brothers, and the creation of the Plymouth and DeSoto brands. Chrysler used the General Motors brand diversification and hierarchy strategy he had seen working for Buick. Facing postwar declines in market share, productivity, and profitability, as GM and Ford were growing, Chrysler borrowed $250 million in 1954 from Prudential Insurance to pay for expansion and updated car designs.
In the 1960s the company expanded into Europe, by taking control of French, British and Spanish auto companies; Chrysler Europe was sold in 1978 to PSA Peugeot Citroën for $1. Chrysler struggled through the 1970s to adapt to changing markets, increased US import competition, and safety and environmental regulation. The company began an engineering partnership with Mitsubishi Motors, and began selling Mitsubishi vehicles branded as Dodge and Plymouth in North America. By the late 1970s, Chrysler was on the verge of bankruptcy. It was saved by $1.5 billion in loan guarantees from the US government. New CEO Lee Iacocca was credited with returning the company to profitability in the 1980s. In 1985, Diamond-Star Motors was created, further expanding the Chrysler-Mitsubishi relationship.
In 1987, Chrysler acquired American Motors Corporation (AMC), which brought the profitable Jeep brand under the Chrysler umbrella. In 1998, Chrysler merged with German automaker Daimler-Benz AG to form DaimlerChrysler; the merger proved contentious with investors. As a result, Chrysler was sold to Cerberus Capital Management and renamed Chrysler LLC in 2007.
Like the other Big Three automobile manufacturers, Chrysler was impacted by the automotive industry crisis of 2008–2010. The company remained in business through a combination of negotiations with creditors, filing for Chapter 11 bankruptcy reorganization on April 30, 2009, and participating in a bailout from the U.S. government through the Troubled Asset Relief Program. On June 10, 2009, Chrysler emerged from the bankruptcy proceedings with the United Auto Workers pension fund, Fiat S.p.A., and the U.S. and Canadian governments as principal owners. The bankruptcy resulted in Chrysler defaulting on over $4 billion in debts. By May 24, 2011, Chrysler finished repaying its obligations to the U.S. government five years early, although the cost to the American taxpayer was $1.3 billion. Over the next few years, Fiat gradually acquired the other parties' shares while removing much of the weight of the loans (which carried a 21% interest rate) in a short period. On January 1, 2014, Fiat S.p.A announced a deal to purchase the rest of Chrysler from the United Auto Workers retiree health trust. The deal was completed on January 21, 2014, making Chrysler Group a subsidiary of Fiat S.p.A. In May 2014, Fiat Chrysler Automobiles, NV was established by merging Fiat S.p.A. into the company. This was completed in August 2014. Chrysler Group LLC remained a subsidiary until December 15, 2014, when it was renamed FCA US LLC, to reflect the Fiat-Chrysler merger.
Brief History
: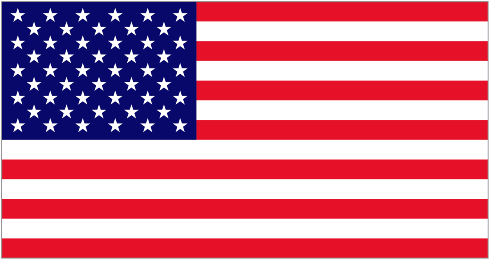 The U.S. is a country of 50 states covering a vast swath of North America, with Alaska in the northwest and Hawaii extending the nation's presence into the Pacific Ocean. Major Atlantic Coast cities are New York, a global finance and culture center, and capital Washington, DC. Midwestern metropolis Chicago is known for influential architecture and on the west coast, Los Angeles' Hollywood is famed for filmmaking.
Item Links:
We found: 1 different collections associated with
American Motors Corporation - Automobiles
Item created by:
scottakoltz
on 2018-11-02 10:19:24. Last edited by
gdm
on 2018-11-02 11:17:56
If you see errors or missing data in this entry, please feel free to
log in
and edit it. Anyone with a Gmail account can log in instantly.