Specific Item Information: Southern Pacific passenger car set: 2 diesel locomotives and 6 streamline smoothside cars.
- Diesel Locomotive E8A #6018 (powered) and E8B (dummy)
- 6 Rowa cars: Coach, Pullman, Slumber sleeper (x2), Dome, Observation

238 sets produced (according to Con-Cor pamphlet)

Additional cars were available at the price of $10.98 each:
- Coach #0001-4301P
- Pullman #0001-4311P
- Dome #0001-4321P
- Slumber #0001-4341P
Series Information: Con-Cor "Special Edition Sets" or "Special Limited Edition Sets" were the result of Con-Cor using the last of their stock of cars. Several new molds had to be made to accomplish this project as the original molds by Röwa had been destroyed in a fire. Several Röwa passenger cars in these sets were delivered unnumbered.
There has been two subseries:
First subseries - mid to end 1980s: These sets are furnished with usual wood-grained cardboard box that was used for the "Limited Edition sets'. The label does not have any mention of "Special" or "Limited" set. They contain locomotives and cars.
Second subseries - early 2000s: These sets were delivered in the colorful packaging 'Great American Trains' that was also used for the latest of the "Limited Edition Sets". They are marked " Special Edition Set" on the side label. They contain only cars; the matching locomotives were sold as separate items.

In this series, we have also listed sets that were delivered in the "Limited Edition Set" packaging, though not necessarily being 'Limited' in the sense that the locomotive and cars were generally available from open stock.
Prototype History
: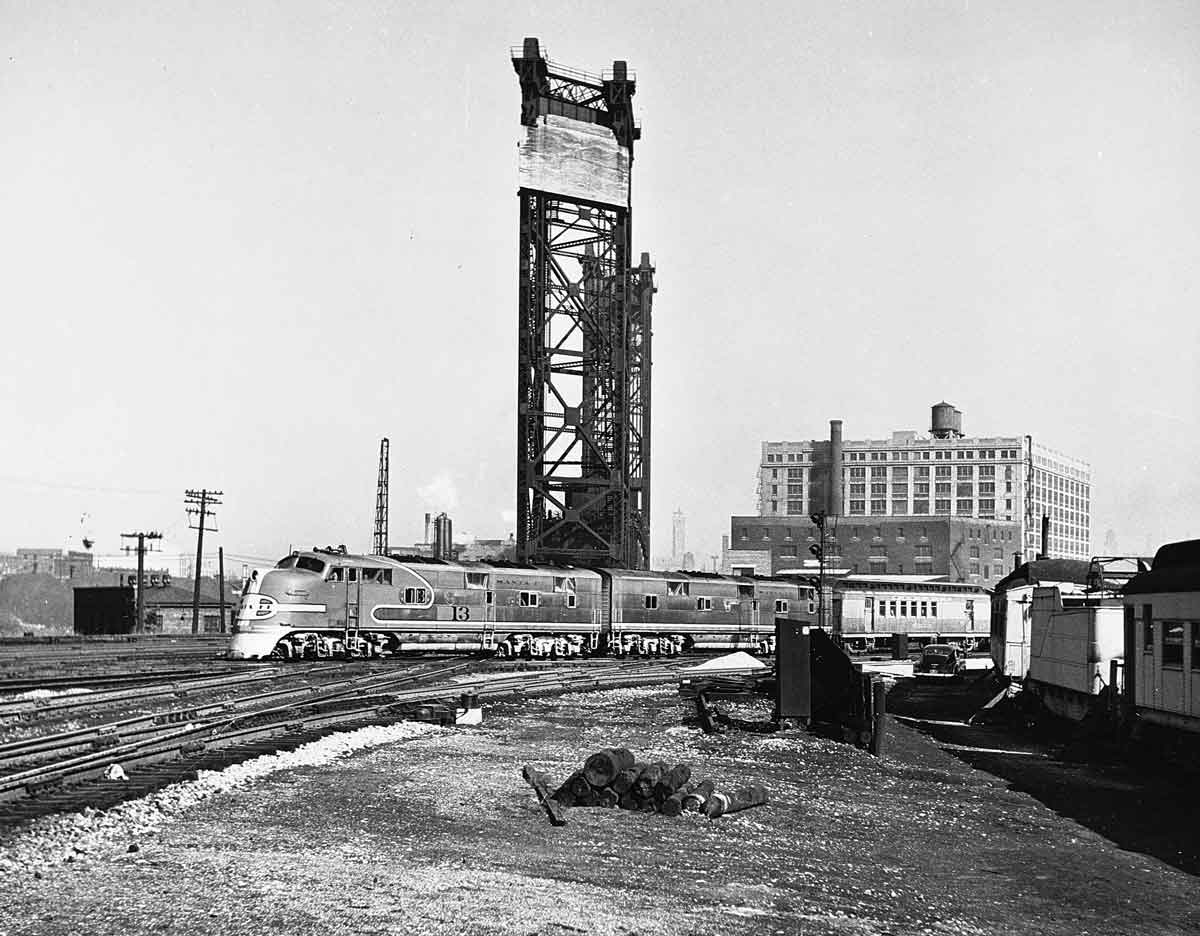 The transition era (1939 - 1957) was the heyday for passenger rail. The industrial boom triggered by the second world war created tremendous capacity for production which was no longer needed for war production. The North American factories turned to consumer goods and services and the rail system was a major recipient of this ouput.
The interstate highways system as we know it now was still a thing of the future and long distance travel by highway was simply not practical and aircraft travel was still a luxury for the well-to-do. People traveled the country by rail and there was a huge variety of railroads and services available to the traveler. Innovation was constant, and the materials and machinery employed by the railroads was evolving as fast as the engineers could think of new things to entice the fickle consumer to ride a particular route or particular service.
This all came to an end when the automobile and airplane replaced the passenger train as the preferred vehicles of transportation in the 1960s.
Road Name History
: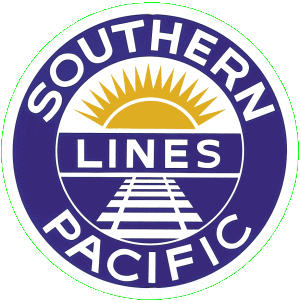 The Southern Pacific Transportation Company (reporting mark SP), earlier Southern Pacific Railroad and Southern Pacific Company, and usually called the Southern Pacific or (from the railroad's initials) Espee, was an American Class I railroad. It was absorbed in 1988 by the company that controlled the Denver and Rio Grande Western Railroad and eight years later became part of the Union Pacific Railroad.
The railroad was founded as a land holding company in 1865, later acquiring the Central Pacific Railroad by lease. By 1900 the Southern Pacific Company was a major railroad system incorporating many smaller companies, such as the Texas and New Orleans Railroad and Morgan's Louisiana and Texas Railroad. It extended from New Orleans through Texas to El Paso, across New Mexico and through Tucson, to Los Angeles, through most of California, including San Francisco and Sacramento. Central Pacific lines extended east across Nevada to Ogden, Utah, and reached north through Oregon to Portland. Other subsidiaries eventually included the St. Louis Southwestern Railway (Cotton Belt), the Northwestern Pacific Railroad at 328 miles (528 km), the 1,331 miles (2,142 km) Southern Pacific Railroad of Mexico, and a variety of 3 ft (914 mm) narrow gauge routes.
In 1929 SP/T&NO operated 13848 route-miles not including Cotton Belt, whose purchase of the Golden State Route circa 1980 nearly doubled its size to 3,085 miles (4,965 km), bringing total SP/SSW mileage to around 13,508 miles (21,739 km).
By the 1980s route mileage had dropped to 10,423 miles (16,774 km), mainly due to the pruning of branch lines. In 1988 the Southern Pacific was taken over by D&RGW parent Rio Grande Industries. The combined railroad kept the Southern Pacific name due to its brand recognition in the railroad industry and with customers of both constituent railroads. Along with the addition of the SPCSL Corporation route from Chicago to St. Louis, the total length of the D&RGW/SP/SSW system was 15,959 miles (25,684 km).
By 1996 years of financial problems had dropped SP's mileage to 13,715 miles (22,072 km), and it was taken over by the Union Pacific Railroad.
Read more on
Wikipedia
.
Paint Scheme
:
In 1937 the lightweight, streamlined Daylight went into service between Los Angeles and San Francisco. The cars were red and orange with a black roof. This became known as the Daylight color scheme and lasted officially until 1958 but in fact until about 1965-66. In the same time frame the joint SP-UP-C&NW streamliner City of San Francisco began running on the SP Overland Route painted in the UP yellow and leaf brown. A few Daylight-style chair cars painted dark green also went into service on the Overland and Golden State Routes.
Brand/Importer Information
:

Con-Cor
has been in business since 1962. Many things have changed over time as originally they were a complete manufacturing operation in the USA and at one time had upwards of 45 employees. They not only designed the models,but they also built their own molds, did injection molding, painting, printing and packaging on their models.
Currently, most of their manufacturing has been moved overseas and now they import 90% of their products as totally finished goods, or in finished components. They only do some incidental manufacturing today within the USA.
Important Note: The Con-Cor product numbering can be very confusing. Please see here in the article how to properly enter Con-Cor stock numbers in the TroveStar database.
Item created by:
Alain LM
on 2019-06-15 08:48:10. Last edited by
Alain LM
on 2020-05-31 11:12:52
If you see errors or missing data in this entry, please feel free to
log in
and edit it. Anyone with a Gmail account can log in instantly.