Company History: The Virginian Railway (VGN) was conceived early in the 20th century by two men. One was a brilliant civil engineer, coal mining manager, and entrepreneur, William Nelson Page. His partner was millionaire industrialist, Henry Huttleston Rogers. Together, they built a well-engineered railroad that was virtually a "conveyor belt on rails" to transport high quality "smokeless" bituminous coal from southern West Virginia to port on Hampton Roads, near Norfolk, Virginia.

The Virginian Railway Company was formed in Virginia on March 8, 1907 to combine the Deepwater Railway in West Virginia and the Tidewater Railway in Virginia into a single interstate railroad, only a few months after Victoria was incorporated. On April 15, 1907, William Nelson Page became the first president of the new Virginian Railway.

Throughout that profitable 50-year history, the VGN continued to follow the Page-Rogers policy of "paying up front for the best." It became particularly well known for treating its employees and vendors well, another investment that paid rich dividends. The VGN sought (and achieved) best efficiencies in the mountains, rolling piedmont and flat tidewater terrain. The profitable VGN experimented with the finest and largest steam, electric, and diesel locomotives. It was well known for operating the largest and best equipment, and could afford to. It became nicknamed "the richest little railroad in the world."

Norfolk & Western Railway and Virginian Railway merged in 1959.
Successor/Parent History
: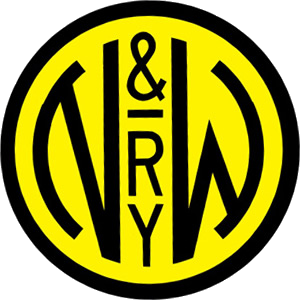 The Norfolk and Western Railway (reporting mark NW), was a US class I railroad, formed by more than 200 railroad mergers between 1838 and 1982. It was headquartered in Roanoke, Virginia, for most of its 150-year existence. Its motto was "Precision Transportation"; it had a variety of nicknames, including "King Coal" and "British Railway of America" even though the N&W had mostly articulated steam on its roster. During the Civil War, the N&W was the biggest railroad in the south and moved most of the products with their steam locomotives to help the South the best way they could.
NW was famous for manufacturing its own steam locomotives, which were produced at the Roanoke Shops, as well as its own hopper cars. Around 1960, NW became the last major American railroad to convert from steam locomotives to diesel motive power but didn't retire its last remaining Y class locomotives until 1964 and 1965. By 1965, steam on class I railroads was gone but steam wasn't gone on class II railroads until 1974 and class III and mining railroads retired their steam locomotives from their active roster until 1983. By 1983, steam in America on class I, II, III, and mining railroads had finally closed the chapter on America's 150 years of steam from 1830 - 1983.
In December 1959, NW merged with the Virginian Railway (reporting mark VGN), a longtime rival in the Pocahontas coal region. By 1970, other mergers with the Nickel Plate Road and Wabash formed a system that operated 7,595 miles (12,223 km) of road on 14,881 miles (23,949 km) of track from North Carolina to New York and from Virginia to Iowa.
In 1980, NW teamed up with the Southern Railway, another profitable carrier and created the Norfolk Southern Corporation holding company by merging its business operations with the business operations of the Southern Railway. The NW and the Southern Railway continued as separate railroads now under one holding company.
On December 31, 1990, the Southern Railway was renamed "Norfolk Southern Railway" to reflect the Norfolk Southern Corporation and on the same day, the renamed Norfolk Southern Railway gained full control of the Norfolk and Western Railway with the Norfolk and Western being transferred from the holding company to the renamed Norfolk Southern Railway, this began the final years of Norfolk and Western which was absorbed into the renamed Norfolk Southern Railway seven years later in 1997 (1990 to 1997 the Norfolk and Western continued operating by using paper operations).
In 1997 during the Conrail battle with CSX, Norfolk Southern Corporation's principal railroad, the renamed Norfolk Southern Railway, absorbed the Norfolk and Western Railway into their rail system, ending the existence of the Norfolk and Western Railway and having the renamed Norfolk Southern Railway becoming the only railroad in the entire Norfolk Southern system after that.
Brief History
: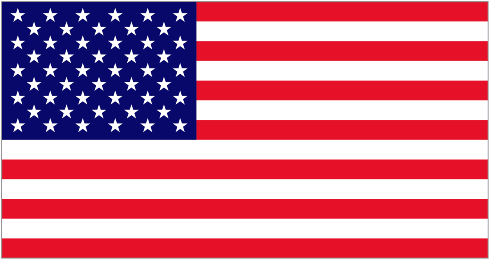 The U.S. is a country of 50 states covering a vast swath of North America, with Alaska in the northwest and Hawaii extending the nation's presence into the Pacific Ocean. Major Atlantic Coast cities are New York, a global finance and culture center, and capital Washington, DC. Midwestern metropolis Chicago is known for influential architecture and on the west coast, Los Angeles' Hollywood is famed for filmmaking.
Item Links:
We found: 2 different collections associated with
Virginian - Railroad
Item created by:
gdm
on 2017-10-10 09:59:06. Last edited by
gdm
on 2022-05-14 06:29:03
If you see errors or missing data in this entry, please feel free to
log in
and edit it. Anyone with a Gmail account can log in instantly.