Specific Item Information: Cumberland Division SER-NMRA 1995 2nd Section Limited Run Greenville Steel Car Company GV-2 2-Bay.
Model Information: This model is first mentioned in the 1994 Atlas catalog as 'Expected February 1994'. It was announced in seven road names and an undecorated model. In the 1996 catalog it is shown with 28 different road names. Apparently, it was a very popular model from the time it was launched. This body was one of the first models to be launched from China (most other contemporaneous Atlas products were made from molds sent over to China that had been used in previous USA releases).
Prototype History
: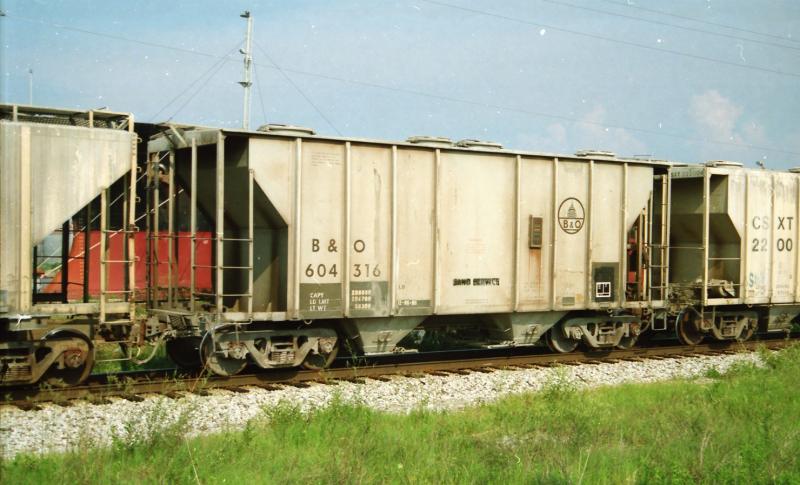 Like their PS-1 boxcars, PS-5 gondolas and other car designs, Pullman Standard applied the PS-2 classification to all of its covered hoppers. Pullman Standard built covered hoppers in many sizes and configurations. But say "PS-2" to railfans and it is this particular car that usually first comes to mind. The 2003 cubic foot car was one of the first, smallest and prolific of the PS-2 cars.
Pullman began building its standardized freight car designs with the PS-1 boxcar in 1947. Next up would be a standard covered hopper – hence PS-2 – shortly thereafter. Although covered hoppers are among the most common cars on the rails today, in 1947 they were a rarity. The PS-2's primary competition wasn't other covered hopper designs but boxcars. Grain, cement, sand and dried chemicals were carried mostly in boxcars prior to the 1950s either in sacks and bags or poured in bulk through hatches in the roof. The theory here was that it made more sense to utilize a single car for a variety of products. The car could carry bags of cement one way and then cut lumber the other. Of course a car that could do many things often couldn't do many of them well.
The PS-2 2600 cu ft covered hopper first entered service in the 1960s. The car was popular for cement and sand service and could still be found in use well into the 2000s. The most common service was cement and sand. Occassionally used as buffer cars in instances were a bulk load was not protected by a bulkhead, for example an uprotected lumber load on flat car would require a buffer car between the load and the locomotive.
Road Name History
: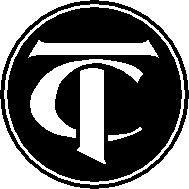 The Tennessee Central Railway was founded in 1884 as the Nashville and Knoxville Railroad by Alexander S. Crawford. It was an attempt to open up a rail route from the coal and minerals of East Tennessee to the markets of the midstate, a service which many businessmen felt was not being adequately provided by the existing railroad companies. They also wanted to ship coal and iron ore to the Northeastern US over the Cincinnati Southern Railway, which was leased to the Southern and operated as the Cincinnati, New Orleans and Texas Pacific Railway [CNOTP], through their Cincinnati gateway. The N&K was only completed between Lebanon, where it connected to a Nashville, Chattanooga and St. Louis Railway branch from Nashville, and Standing Stone (now Monterey).
Wartime traffic in the early 1940s brightened the financial picture, but after that hard times returned. Despite losses in 1946, a group of investors led by J. L. Armstrong bought out the Davis group. The last of the steam engines were pulled from service in 1952 due to the arrival of four diesel locomotives (along with 200 coal hoppers) financed by a Reconstruction Finance Corporation loan in the amount of $2.2 million. 1954 saw the opening of the first unit of the Tennessee Valley Authority's Kingston coal-fired power generating plant, which was largely fed coal from TC's own on-line coal mines operators. The company dropped money-losing passenger service on July 31, 1955, also in that year, the TC ended operations of their steam locomotives. 1956 saw the TC purchase more diesel locomotives and coal hoppers with another RFC loan. Brief profitability was restored from 1949 through 1956. In 1957 the TVA began awarding contracts to non-TC coal mine operators and their traffic boom went bust. Although the program of right-of-way improvement and new equipment acquisition had been carried out, the firm at length was unable to repay the RFC loans and fell into its third and final receivership in 1968. Its assets were sold off. Much of the Nashville beltline south of Nashville had already been sold to the state to build I-440. The Western Division from the western end of the I-440 right of way in Nashville to Hopkinsville, KY was purchased by the Illinois Central Railroad. The eastern end of the line from Harriman to the siding just west of Crossville went to the Southern Railway. The remaining middle portion from Crossville to Nashville went to its old and not at all friendly rival, the Louisville & Nashville.
From Wikipedia
Brand/Importer Information: Al's Kustom Train Kars was a model train decorator from 1983 to 2004. They ceased customizing N Scale trains in 2004, but continued business under the same name though unrelated to model trains (on-line shop still available on eBay).
Item created by:
gdm
on 2018-03-01 11:05:19. Last edited by
gdm
on 2020-07-29 08:12:31
If you see errors or missing data in this entry, please feel free to
log in
and edit it. Anyone with a Gmail account can log in instantly.