Model Information: These cars were made for Con-Cor by Kato for the initial run. Later releases were manufactured in Con-Cor's Chicago facility.
Prototype History
:

During the mid-19th century, attempts were made to ship agricultural products by rail. As early as 1842, the Western Railroad of Massachusetts was reported in the June 15 edition of the Boston Traveler to be experimenting with innovative freight car designs capable of carrying all types of perishable goods without spoilage. The first refrigerated boxcar entered service in June 1851, on the Northern Railroad (New York) (or NRNY, which later became part of the Rutland Railroad). This "icebox on wheels" was a limited success since it was only functional in cold weather. That same year, the Ogdensburg and Lake Champlain Railroad (O&LC) began shipping butter to Boston in purpose-built freight cars, utilizing ice for cooling.
The first consignment of dressed beef left the Chicago stock yards in 1857 in ordinary boxcars retrofitted with bins filled with ice. Placing meat directly against ice resulted in discoloration and affected the taste, proving to be impractical. During the same period Swift experimented by moving cut meat using a string of ten boxcars with their doors removed, and made a few test shipments to New York during the winter months over the Grand Trunk Railway (GTR). The method proved too limited to be practical.
The use of ice to refrigerate and preserve food dates back to prehistoric times. Through the ages, the seasonal harvesting of snow and ice was a regular practice of many cultures. China, Greece, and Rome stored ice and snow in caves, dugouts or ice houses lined with straw or other insulating materials. Rationing of the ice allowed the preservation of foods during hot periods, a practice that was successfully employed for centuries. For most of the 19th century, natural ice (harvested from ponds and lakes) was used to supply refrigerator cars. At high altitudes or northern latitudes, one foot tanks were often filled with water and allowed to freeze. Ice was typically cut into blocks during the winter and stored in insulated warehouses for later use, with sawdust and hay packed around the ice blocks to provide additional insulation. A late-19th century wood-bodied reefer required re-icing every 250 miles (400 km) to 400 miles (640 km).
From Wikipedia
Road Name History
: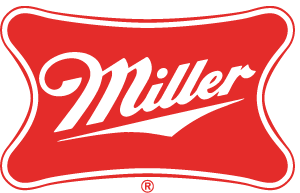 The Miller Brewing Company is an American beer brewing company headquartered in Milwaukee, Wisconsin. The company has brewing facilities in Albany, Georgia; Chippewa Falls, Wisconsin; Fort Worth, Texas; Irwindale, California; Milwaukee, Wisconsin; and Trenton, Ohio. On July 1, 2008, SABMiller formed MillerCoors, a joint venture with rival Molson Coors to consolidate the production and distribution of its products in the United States, with each parent company's corporate operations and international operations to remain separate and independent of the joint venture.
The joint venture ended after the SABMiller operation was acquired by Anheuser-Busch InBev (AB InBev) on October 10, 2016. The new company is called Anheuser-Busch InBev SA/NV (AB InBev). On October 11, 2016, the company sold the Miller brand portfolio outside the US and Puerto Rico to Molson Coors, which also retained "the rights to all of the brands currently in the MillerCoors portfolio for the U.S. and Puerto Rico".
Molson Coors is the sole owner of Miller Brewing Company and plans to keep the MillerCoors name and the Chicago headquarters and to operate the company in much the same manner as before October 11, 2016.
Brand/Importer Information
:

Con-Cor
has been in business since 1962. Many things have changed over time as originally they were a complete manufacturing operation in the USA and at one time had upwards of 45 employees. They not only designed the models,but they also built their own molds, did injection molding, painting, printing and packaging on their models.
Currently, most of their manufacturing has been moved overseas and now they import 90% of their products as totally finished goods, or in finished components. They only do some incidental manufacturing today within the USA.
Important Note: The Con-Cor product numbering can be very confusing. Please see here in the article how to properly enter Con-Cor stock numbers in the TroveStar database.
Item created by:
CNW400
on 2020-06-10 16:55:50
If you see errors or missing data in this entry, please feel free to
log in
and edit it. Anyone with a Gmail account can log in instantly.