Model Information: Life-Like worked with Sanda Kan to develop this tooling as part of Life-Like's push to move all production of rolling stock to China in the 1990s. As was common at the time, the ownership of the tooling was controlled by Sanda Kan which took advantage of this to manufacture this model for Industrial Rail as well as Life-Like. It has also been sold/decorated by Con-Cor, Bev-Bel and Eastern Seaboard Models, though I do not know if any of these other companies purchased the undecorated models from Life-Like or Sanda Kan directly.

Unlike many of the other Chinese models of this period, this one does not seem to be a direct copy of any of the earlier European made N Scale models. This series of boxcars models the modern, no-roofwalk 50' Evans high-cube prototype. It has been claimed that the model specifically targets the Penn Central X72 version of the Evans car.
Prototype History
: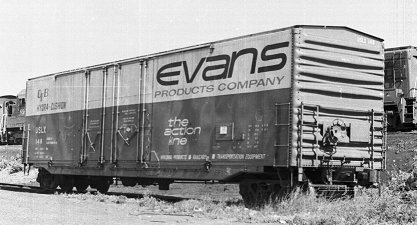 With the Per Diem rules implemented by the US government to encourage railroads to purchase more boxcars, boxcar manufacturing roared into gear in the 1970s. Every major manufacturer cranked out 50 foot boxcars to satisfy the demand. Evans was no exception. Empowered by its acquisition of United States Railway Equipment (USRE), Evans-USRE boxcars became ubiquitous during the IPD boxcar boom of the 1970s. With modern upgrades such as box-corrugated, non-terminating ends, Stanray X-panel overhanging roof, and riveted car sides near the end posts, the Evans-USRE 5277 is a classic boxcar of the IPD era.
The former Evans railcar repair facility in Springfield OR is now owned/operated by Gunderson.
Road Name History
: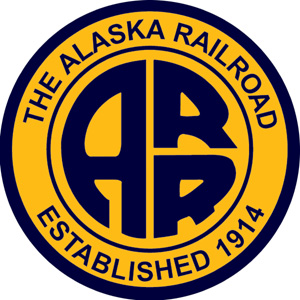 Born in 1923 with the consolidation and connection of the Tanana Valley and Alaska Northern railroads, the line was owned by the Federal Government (under the Department of the Interior) from the outset, later becoming the responsibility of the Department of Transportation in 1967. In the mid-80s it was sold to the State of Alaska.
The Alaska Railroad links Anchorage with the port of Whittier and Seward to the south, and Fairbanks and environs to the north. Total mileage is about 525 putting it between Bangor & Aroostook and New York Ontario & Western in relative size. Alaska does run its own passenger service over the length of the railroad. Although the Alaska Railroad is disconnected from the rest of the North American rail network, they do interchange with other railroads. A trio of sea-going barges ferry rail cars from the port of Whittier to Prince Rupert, British Columbia, and Seattle, Washington. ARR had collected a fleet of Alco RS-1s (and a few RSD-1's) with cowls, effectively making them cab units unique to this line. These were later replaced by second generation EMD power. The big power on the line is a fleet of 28 SD70MACs. A dozen of these are equipped with HEP for use in passenger service.
The port of Whittier is hemmed in by the ocean on one side and mountains on the other. A 2.5 mile single track tunnel is the only way out of the port. The line through the tunnel is paved like street trackage so that highway traffic can use the tunnel. It is a single lane so highway traffic going south enters from the top of the hour until quarter after. Northbound traffic enters from the bottom of the hour until 45 after the hour. Trains get priority and proceed as soon as traffic has cleared.
Brand/Importer Information
: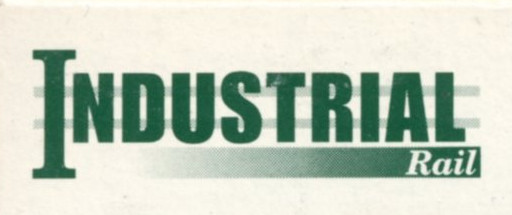 Industrial Rail was an importer of Chinese made N Scale rolling stock in the 1990s. They forged a relationship with Sanda Kan, a manufacturer in southern China to import model railroad cars from a series of toolings that Sanda Kan had developed for Life-Like in the 1980s. Apparently Life-Like did not have an exclusive relationship to import these models and Industrial Rail took advantage of this fact.
Manufacturer Information
: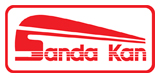 Established in 1973, Sanda Kan was originally a venture (subsidiary?) of Life-Like products. In 1979, Mr. Wai Shing Ting, formerly of Cox Hong Kong, joined Sanda Kan and took over as de facto CEO. At some point ownership of the venture changed hands and Mr. Ting became the primary owner. In 2000, Ting sold Sanda Kan to ZS Fund. The company was later resold to Kader Holdings, the venerable Hong Kong based toy manufacturer. The original location of the Sanda Kan facility was in Hong Kong, but after the liberalization of the mainland Chinese economy, the primary manufacturing site moved to Guang Dong (Canton), while the administrative offices appear to have remained in Hong Kong. At its height, Sanda Kan operated in 10 factories across Guang Dong with over 10,000 employees in 1.2 million square feet of space.
Sanda Kan is a highly recognized developer and manufacturer of precision models. It produces a full range of model train locomotives, from the very small 1:220 scale to the large 1:22 scale products. Other hobby items include electronic slot racing cars, sophisticated digital controls as well as accessories such as scenery, promotional cars and trucks. It continues to work closely with some of the world's leading brands from concept to mold construction through to final production.
Sanda Kan's unique structure allows for maximum flexibility. Its production facilities are located in Songgang, Shenzhen and Wanjiang, Dongguan. Each location is outfitted with mould shops providing full service on-site mould construction and maintenance. Both locations are also sub-divided into individual factories capable of manufacturing complete products, which are comprehensively equipped with injection moulding machines, tempo printing and spraying facilities, and dedicated assembly lines. This arrangement provides our clients with the dedicated capacity, service and privacy levels that they may require.
In 2008, Sanda Kan was acquired by Kader Holdings, the parent company of Bachmann and Tinco, but remains in operation producing model trains for numerous clients including: Atlas, Lionel, Aristo-Craft, Micro-Ace, S-Helper, Hornby, Brawa, Marklin and Tomix.
For more on Sanda Kan and Mr. Wai Shing Ting, please visit
the Atlas Model Trains article on Wai Shing Ting
.
Item created by:
scottakoltz
on 2020-06-22 11:17:01. Last edited by
scottakoltz
on 2020-06-22 11:17:02
If you see errors or missing data in this entry, please feel free to
log in
and edit it. Anyone with a Gmail account can log in instantly.