History
: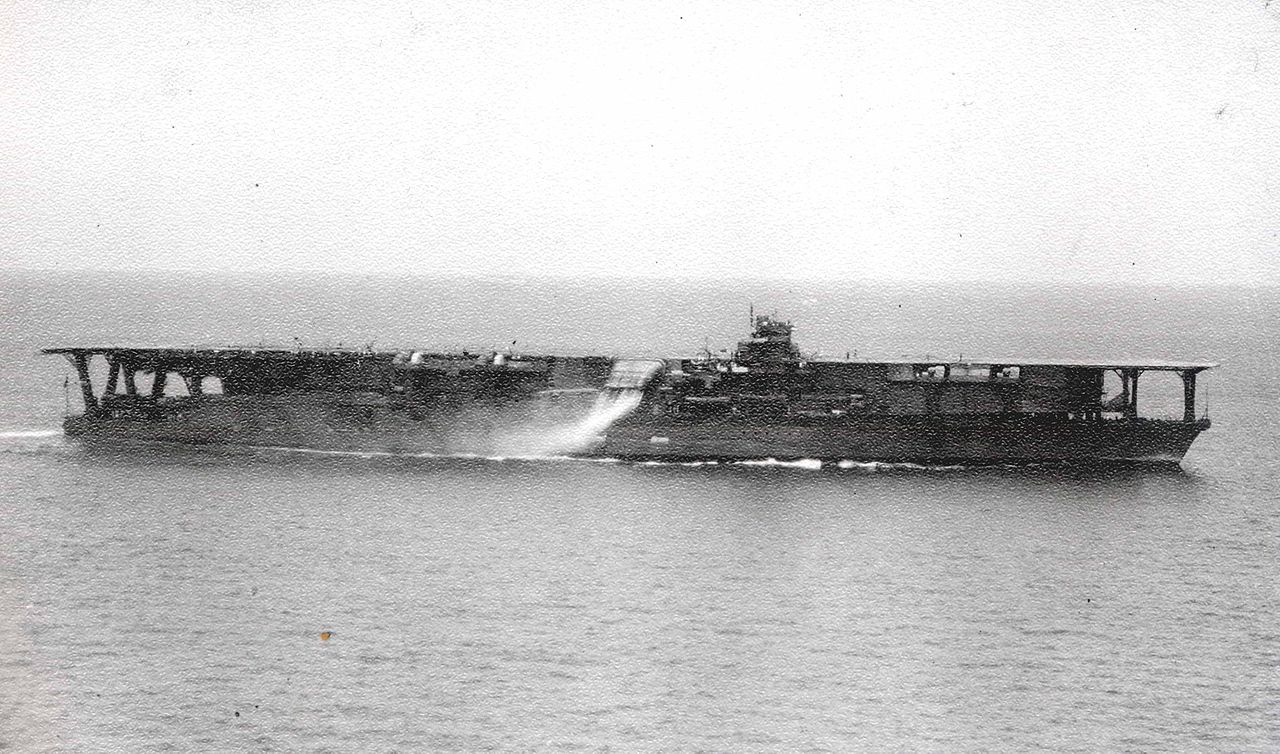 Kaga (加賀) was an aircraft carrier built for the Imperial Japanese Navy (IJN) and was named after the former Kaga Province in present-day Ishikawa Prefecture. Originally intended to be one of two Tosa-class battleships, Kaga was converted under the terms of the Washington Naval Treaty to an aircraft carrier as the replacement for the battlecruiser Amagi, which had been damaged during the 1923 Great Kantō earthquake. Kaga was rebuilt in 1933–35, increasing her top speed, improving her exhaust systems, and adapting her flight decks to more modern, heavier aircraft.
The ship figured prominently in the development of the IJN's carrier striking force doctrine, which grouped carriers together to give greater mass and concentration to their air power. A revolutionary strategic concept at the time, the employment of the doctrine was crucial in enabling Japan to attain its initial strategic goals during the first six months of the Pacific War.
Kaga's aircraft first supported Japanese troops in China during the Shanghai Incident of 1932 and participated in the Second Sino-Japanese War in the late 1930s. With other carriers, she took part in the Pearl Harbor raid in December 1941 and the invasion of Rabaul in the Southwest Pacific in January 1942. The following month her aircraft participated in a combined carrier airstrike on Darwin, Australia, helping secure the conquest of the Dutch East Indies by Japanese forces. She missed the Indian Ocean raid in April as she had to return to Japan for repairs after hitting a reef in February.
Following repairs, Kaga rejoined the 1st Air Fleet for the Battle of Midway in June 1942. After bombarding American forces on Midway Atoll, Kaga and three other IJN carriers were attacked by American aircraft from Midway and the carriers Enterprise, Hornet, and Yorktown. Dive bombers from Enterprise severely damaged Kaga; when it became obvious she could not be saved, she was scuttled by Japanese destroyers to prevent her from falling into enemy hands. The loss of four large attack carriers, including Kaga at Midway, was a crucial setback for Japan, and contributed significantly to Japan's ultimate defeat. In 1999, debris from Kaga including a large section of the hull was located on the ocean floor at a depth in excess of 5,000 meters (16,404 ft); 350 miles (560 km) northwest of Midway Island.[4] The main part of the carrier's wreck has not been found.
Class History
: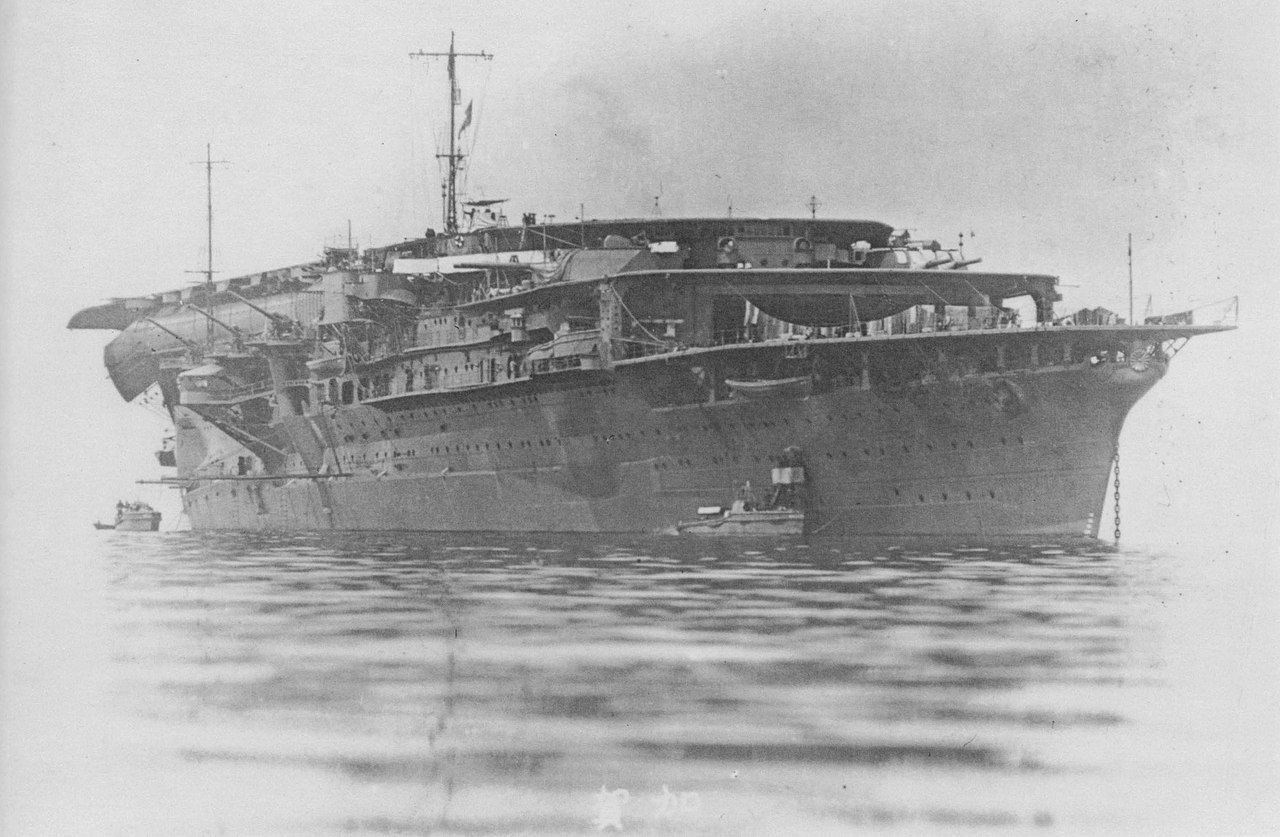 Kaga was the only ship of her class. The ship was intended to be one of two Tosa-class battleships, but was completed as a carrier in 1929
History
: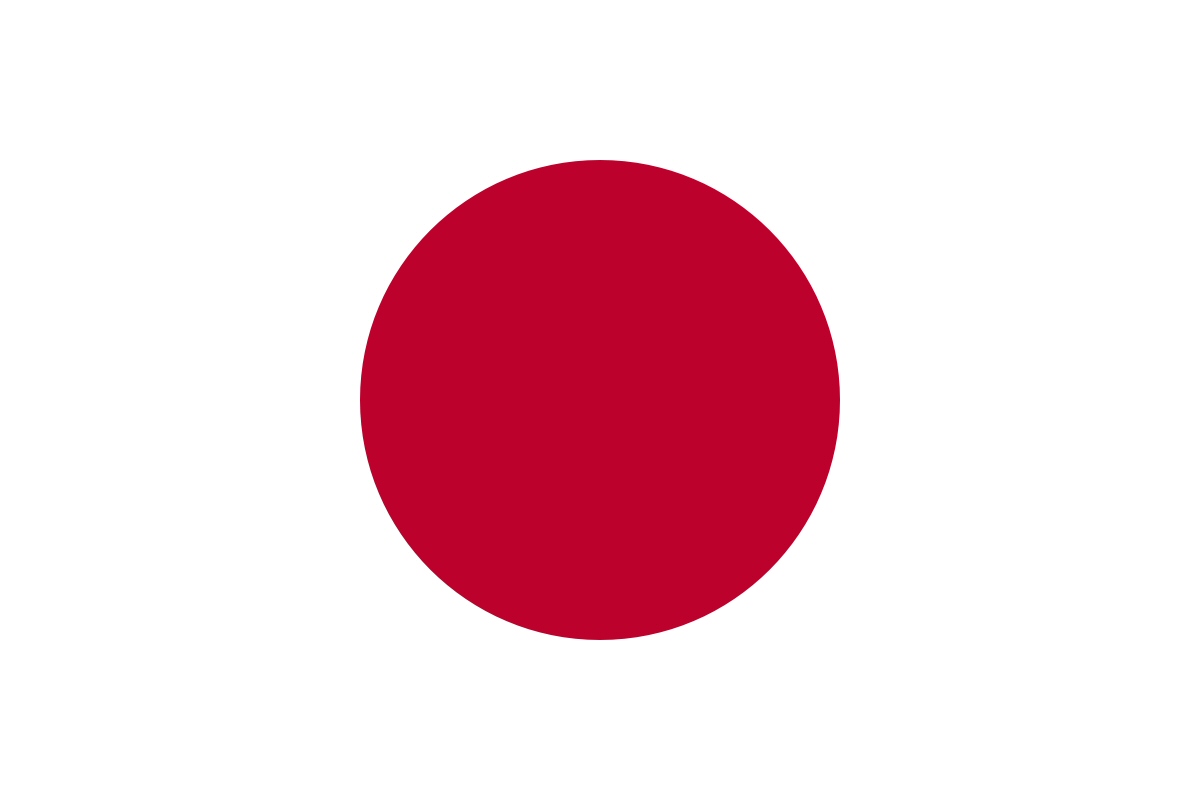 Japan is an island nation in the Pacific Ocean with dense cities, imperial palaces, mountainous national parks and thousands of shrines and temples. Shinkansen bullet trains connect the main islands of Kyushu (with Okinawa's subtropical beaches), Honshu (home to Tokyo and Hiroshima's atomic-bomb memorial) and Hokkaido (famous for skiing). Tokyo, the capital, is known for skyscrapers, shopping and pop culture.
Although legend has it that Japan was founded in 660BC, archaeologists agree that settlement in the Japanese archpelago dates back as far as 100,000 years. The Jomon Period (8000-c.300BC) is the earliest that has been studied. It is named after the 'jomon' or cord-marked pattern style of pottery of the period.
Lethe
on 2015-05-31 17:46:30. Last edited by
gdm
on 2019-04-17 07:14:46
If you see errors or missing data in this entry, please feel free to
log in
and edit it. Anyone with a Gmail account can log in instantly.
Item created by: